Reaching Goals and Dreams

Angel Lopez
Gainesville, Georgia (Senate District 49)
Angel Lopez has a quiet, reflective demeanor. At least when you first meet him. Rumor has it he does a very convincing Elvis Presley impersonation. And he openly admits to being the roller-coaster type who likes the thrill of going up in the air. He is not afraid of unexpected ups and downs.
That fearlessness and openness to the unknown has served Angel, who is blind, well. Angel has Leber's congenital amaurosis, which means he was blind from birth. Angel has had to adapt in order to do things that many people without visual impairment take for granted, like reading a homework assignment, writing a paper, getting to an appointment and going up or down stairs in a new environment. Assistive technology such as Braille Note Apex and screen readers, as well as getting his education at the Georgia Academy for the Blind, have given Angel valuable tools that allow him to pursue his interests in history, writing and entrepreneurship. The Georgia Academy for the Blind has served visually impaired students since 1852. (Story continues below after slideshow.)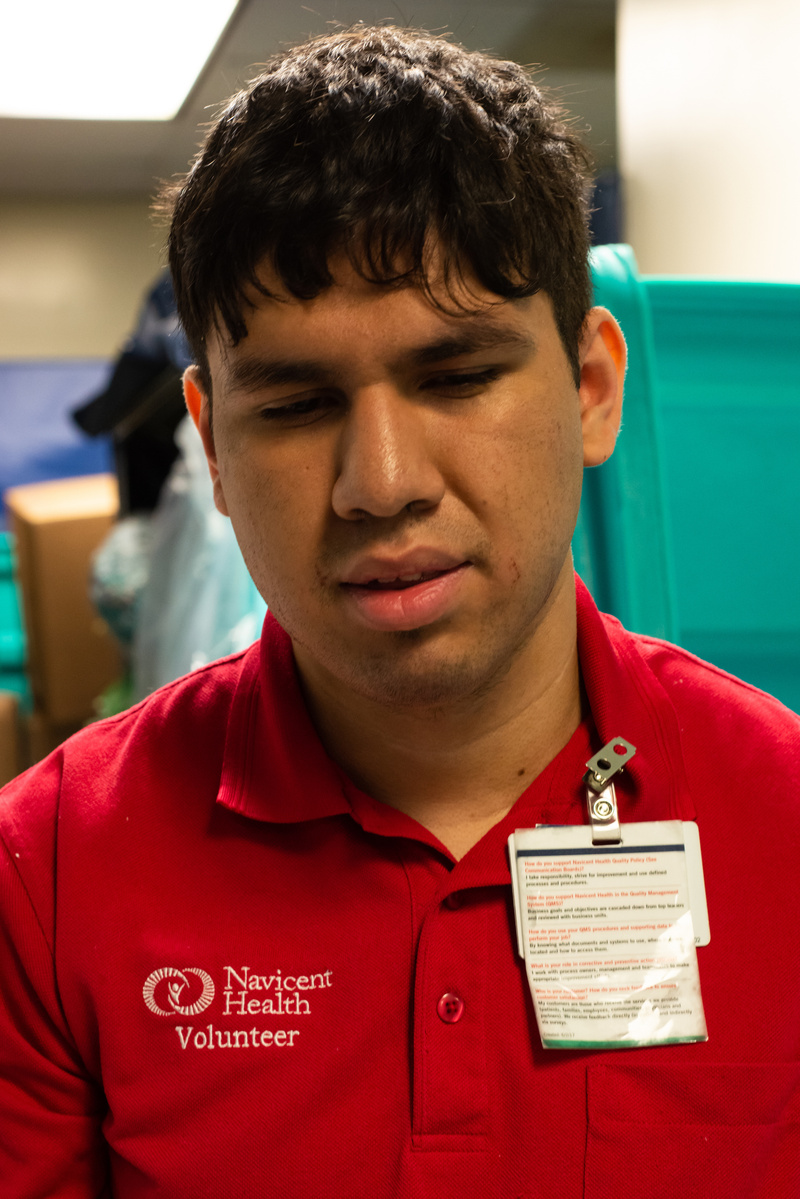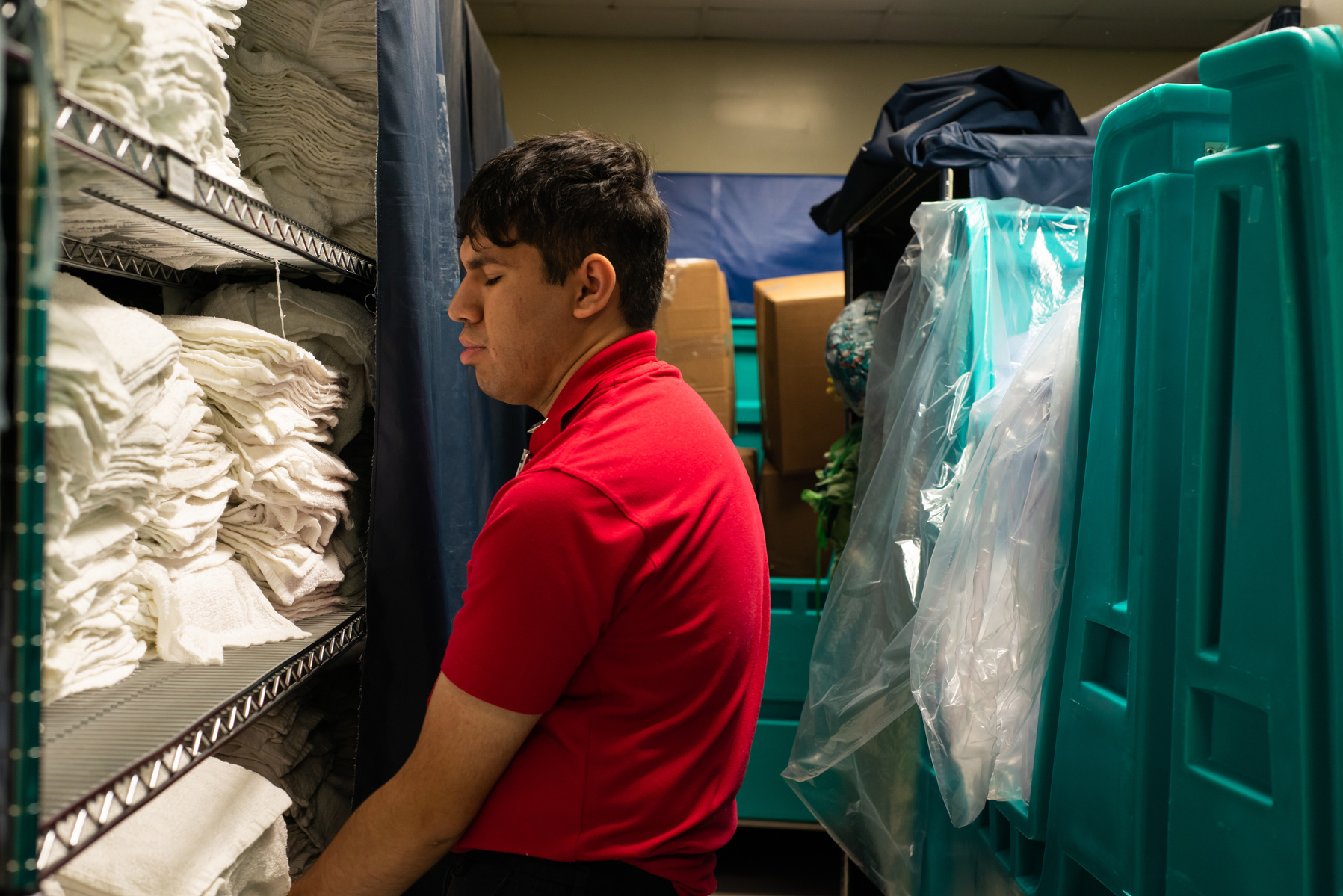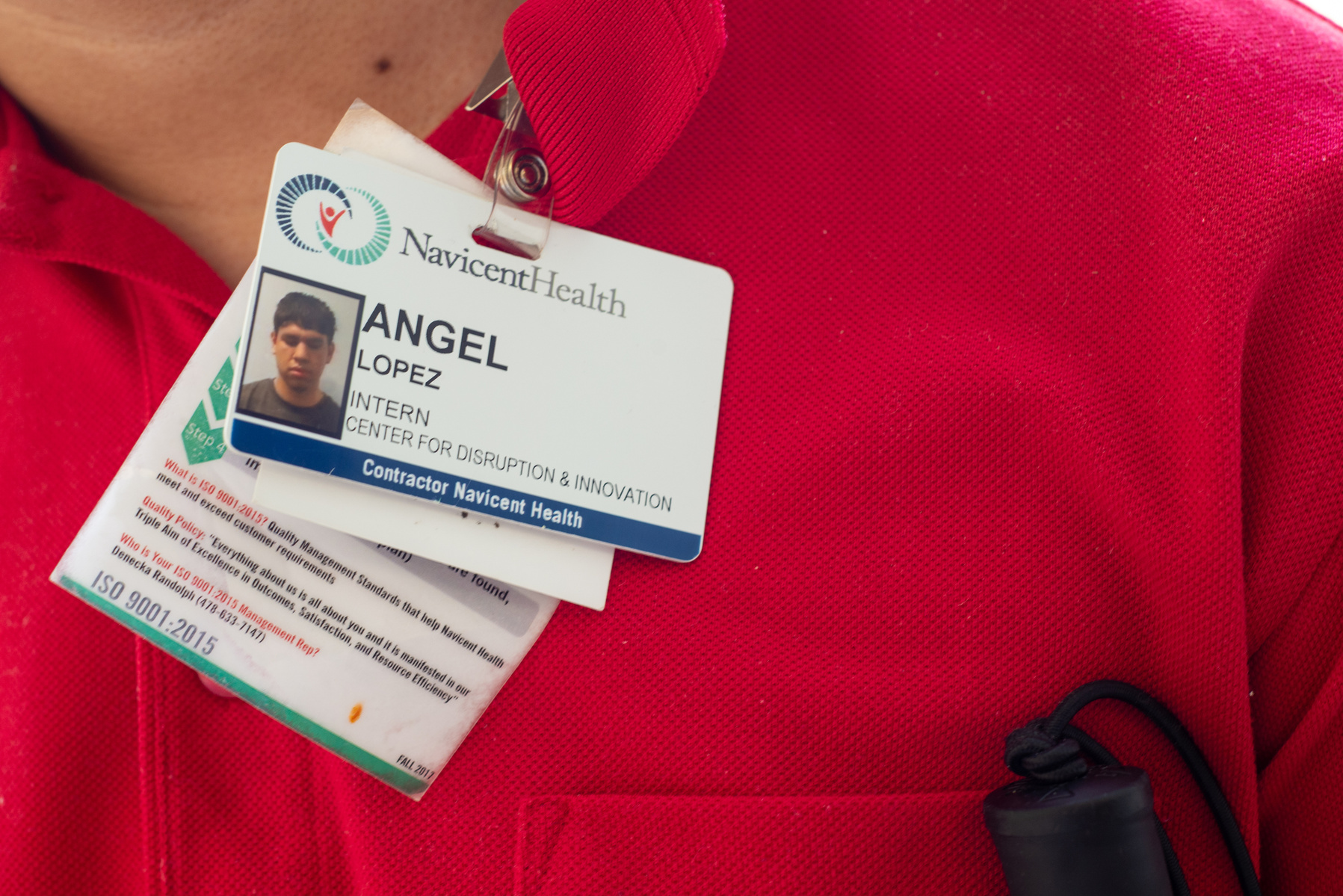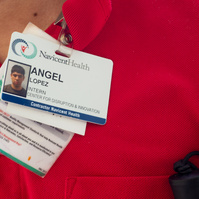 In Angel's last year at high school he worked several rotations at Navicent Health, the local hospital, as part of an innovative work-training program called Project SEARCH, a job training program originally designed for students with developmental disabilities. Thanks to the leadership of Dr. Cindy Gibson, the superintendent at the Georgia Academy for the Blind, Angel was part of the first group of visually impaired students to work in a Project SEARCH training program. It was also a first for Navicent Health, which agreed to partner with the Academy to train students.
It was during his time at Navicent that Angel learned valuable skills that will help him find future employment. He learned how to write a resume, how to arrange transportation to his job, and how to "wash dishes correctly" when he worked at the hospital's Create café. Angel confesses in a way that would warm any parent's heart that he "had not had the opportunity to do dishes very often at home." Angel says it took him about a month of walking the nine-floor hospital to feel comfortable and familiar with its hallways and layout. He credits the Georgia Academy for the Blind for teaching him mobility skills that he might not have learned in public school.
The Academy also made an effort to help students gain exposure to the types of employment they would like to find. Angel recalls a 2017 school trip to visit a businessman with visual impairment who ran a snack bar. He showed the students around and talked with them about what it takes to run a small business. Angel says he found it all interesting and that he can see himself owning his own snack bar someday. He wants to sell chips, sweets and "possibly some healthy options."
Financial security is on Angel's mind. He wants to be able to earn and save enough money to have his own home and to run a small business in Gainesville near his family. Because he does not meet the threshold requirements, Angel is not eligible for the NOW or the COMP Medicaid waivers, so he has to find a way to earn a living wage in a world very much designed for people who do not have visual impairments. He does collect social security disability insurance, which pays for modest life expenses, but it is not enough to cover everything. If he qualified for a Medicaid waiver, Angel says he would use it for three fundamentals – assistive technology, transportation and a place to rent of his own. Angel is just at the start of his career. Additional funding and career guidance could help him reach his goals and dreams.
If Angel could talk to a politician about the needs of blind students he would say: Make sure that students in all the counties have access to the equipment, assistive technology and services they need in their schools. Help teachers to be able to teach blind students, and make sure that all buildings are accessible. "Be intentional about all of it," he says firmly but gently.
Writer: Moira Bucciarelli, Photographer: Haylee Fucini-Lenkey