L'Arche Atlanta

L'Arche is an International Federation dedicated to the creation and growth of homes, programs, and support networks with people who have intellectual disabilities. The aim of L'Arche is to create communities which welcome people who have intellectual disabilities. By this means, L'Arche seeks to respond to the distress of those who are too often rejected, and to give them a valid place in society.

L'Arche is a way of life and a model of care that is unique ... adults with and without intellectual and developmental disabilities share life and friendships in community. In the L'Arche Atlanta community, people with intellectual and developmental disabilities (who we call core members) are not clients, patients, or recipients of services. Instead, they are friends, teachers, and companions, who, through daily acts of care, trust, and friendship, develop into ambassadors of compassion and leaders for social change. Read more about L'Arche Atlanta here.

Our Logistics Team - Resurgens Impact Consulting
Founded in 2015, Resurgens Impact Consulting (RIC) is a collaborative of nonprofit experts who work to connect ideas to funding and strengthen nonprofits' leadership.
Resurgens Impact Consulting works collaboratively to build sustainable and bold outcomes. We value integrity, ingenuity, and intersectional work. Our goal is to help nonprofits create a more just and equitable society. We are fully committed to being responsive to the needs of our clients and the communities they serve. Resurgens Impact Consulting takes an intentional approach to strategy. We value reflection and accountability to the people affected by our work. Read more about Resurgens here.

Our Storytelling Project Director – Irene Turner

Irene is a fearless advocate and believes that art as activism is a potent strategy for change. As the Storytelling Project Director she has guided the Storytelling Project and team to successful completion of 100 stories, a seven-episode podcast series: Hidden Voices (late 2019 release) and a documentary film (late 2019 release). Irene is informed from a background in building strong nonprofit organizations that are valiantly led, financially sustainable and mission-driven. Learn more about Irene here.

Podcast Production: FRQNCY Media
FRQNCY is a first-of-its-kind production company. They empower you to podcast however you want - whether you want to learn how to do it yourself or need someone to do it all for you.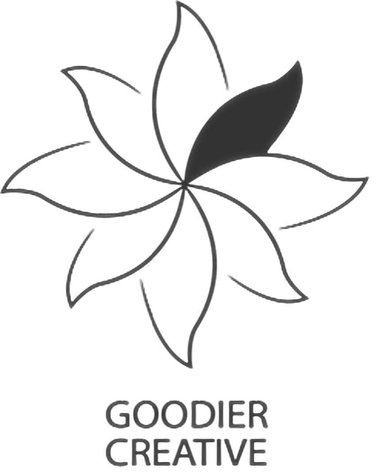 Goodier Creative
Goodier Creative specializes in creating online videos for small businesses and nonprofits, offering filming, editing, and motion graphic services to help organizations connect with their audiences and make an impact.

Past Project Contributors