Carter Martin
Gainesville, Georgia (Senate District 49)
"Let's pray to God I get a medal," Carter Martin says fervently as he prepares to take the ring.
It's a bright, beautiful day in fall in Gainesville, Georgia. Carter is waiting in the wings, getting ready to compete at the Intermediate Level in Showmanship at the Special Olympics Equestrian event. His tasks while in the ring are to begin by nodding to the judge, and then walk his horse around specific cones, stopping at the last one. When he gets there, he greets the judge with a smile and another slight, dignified nod. Grasping the reins, he follows the judge around the horse's head, being especially sure never to turn his back to the judge, which is a very important part of this particular competition. Unfortunately, on this day, someone has placed a different cone just outside the competition area, which distracts and confuses Carter. He's not sure if this is the cone he's supposed to stop at or not. The judge, wearing a giant, black cowboy hat and a reassuring smile, invites Carter to re-do the loop so that he can accomplish it according to the competition's guidelines. The judge completes his walk around all four quadrants of the horse, and Carter maintains a big smile.
(Story continues below after slideshow.)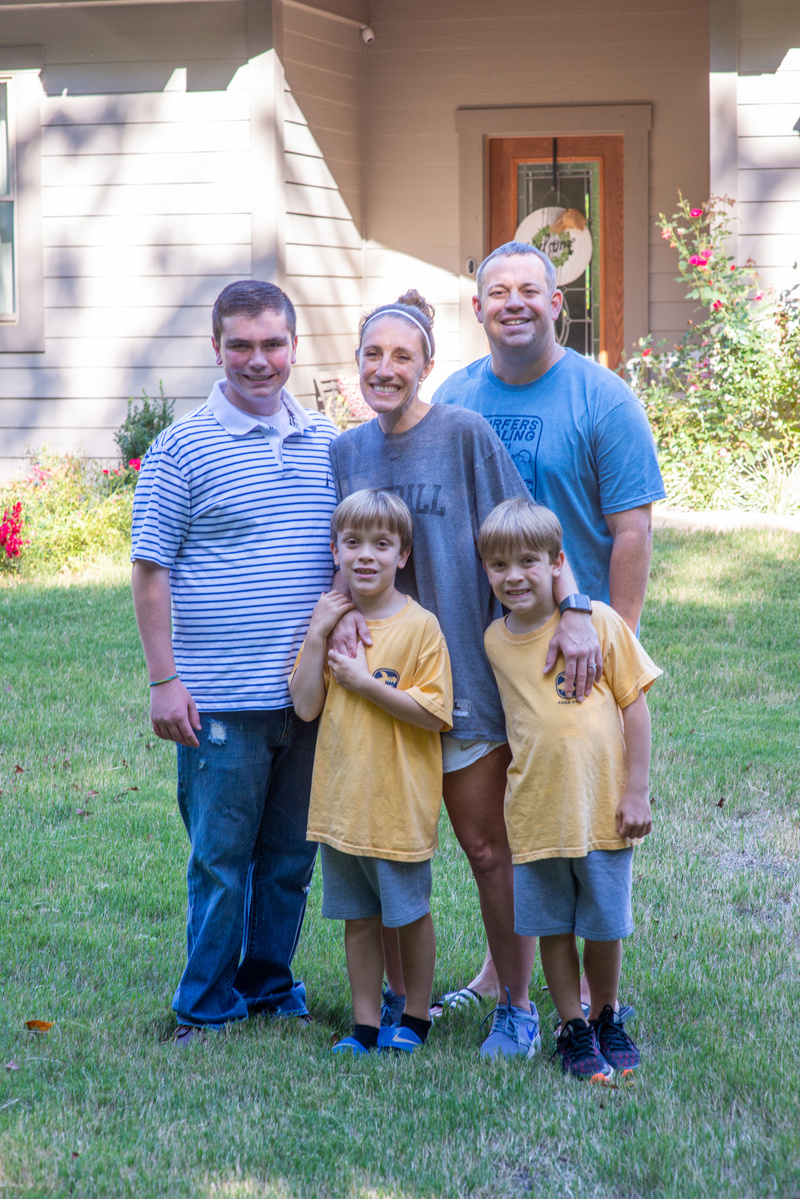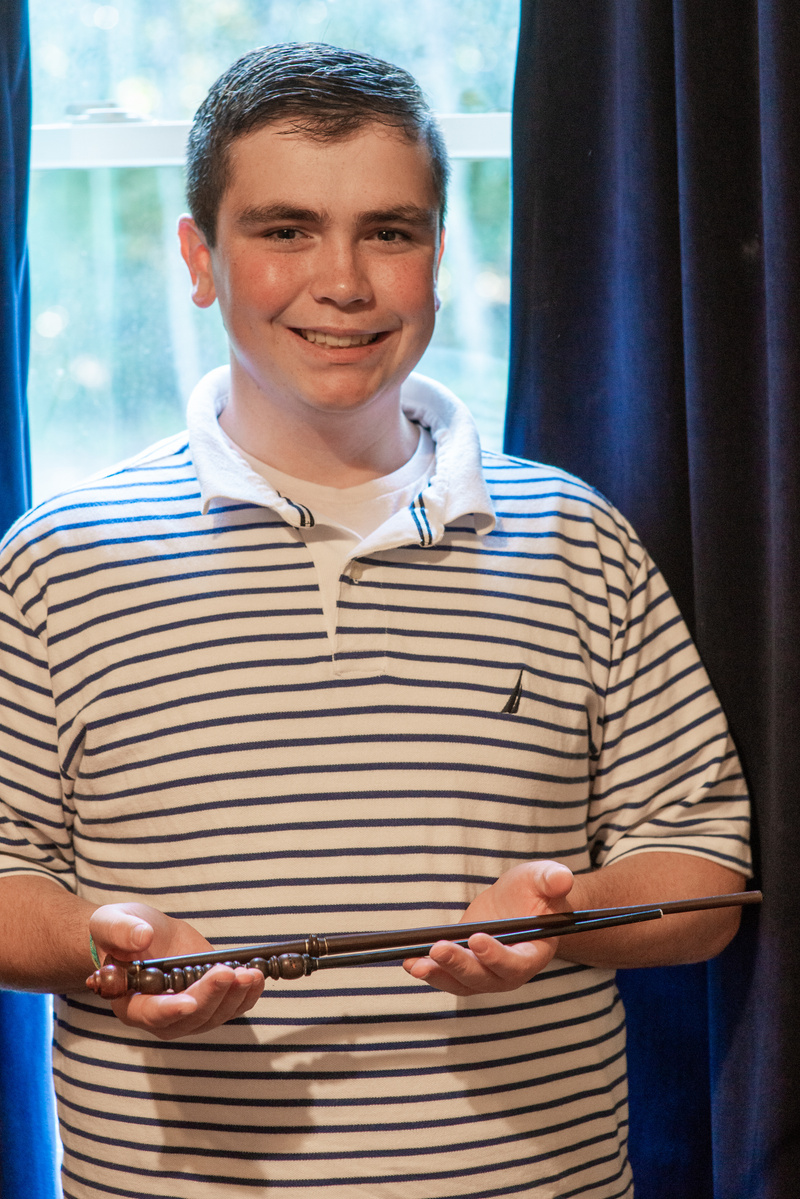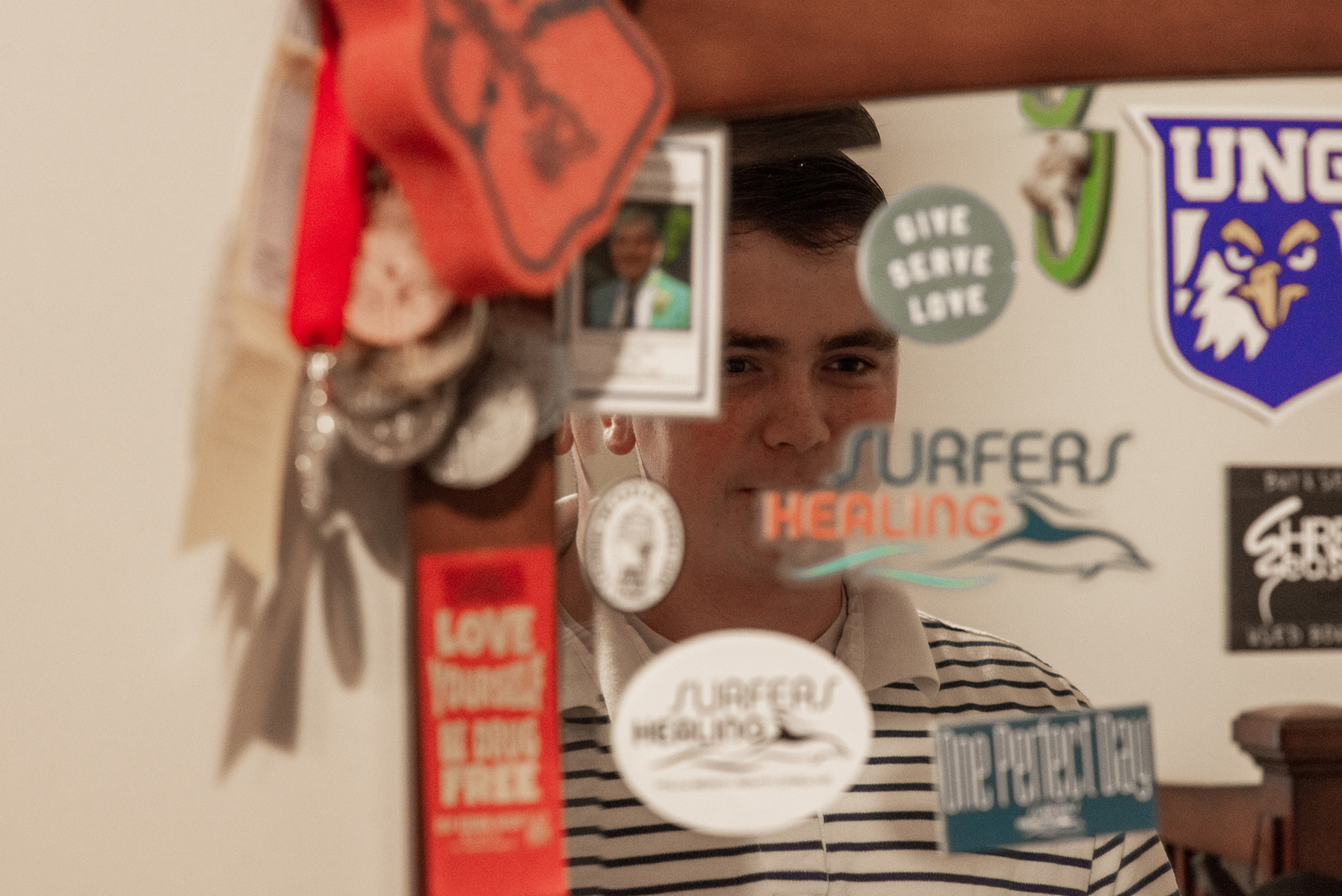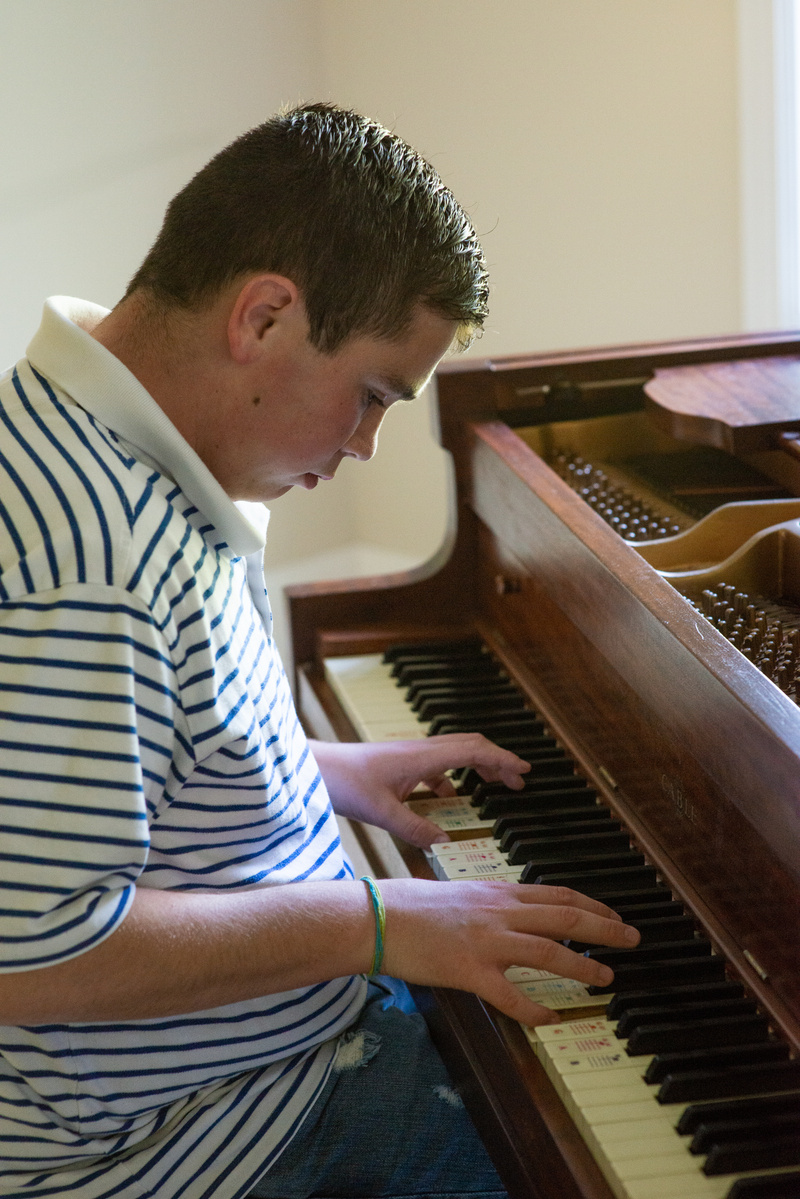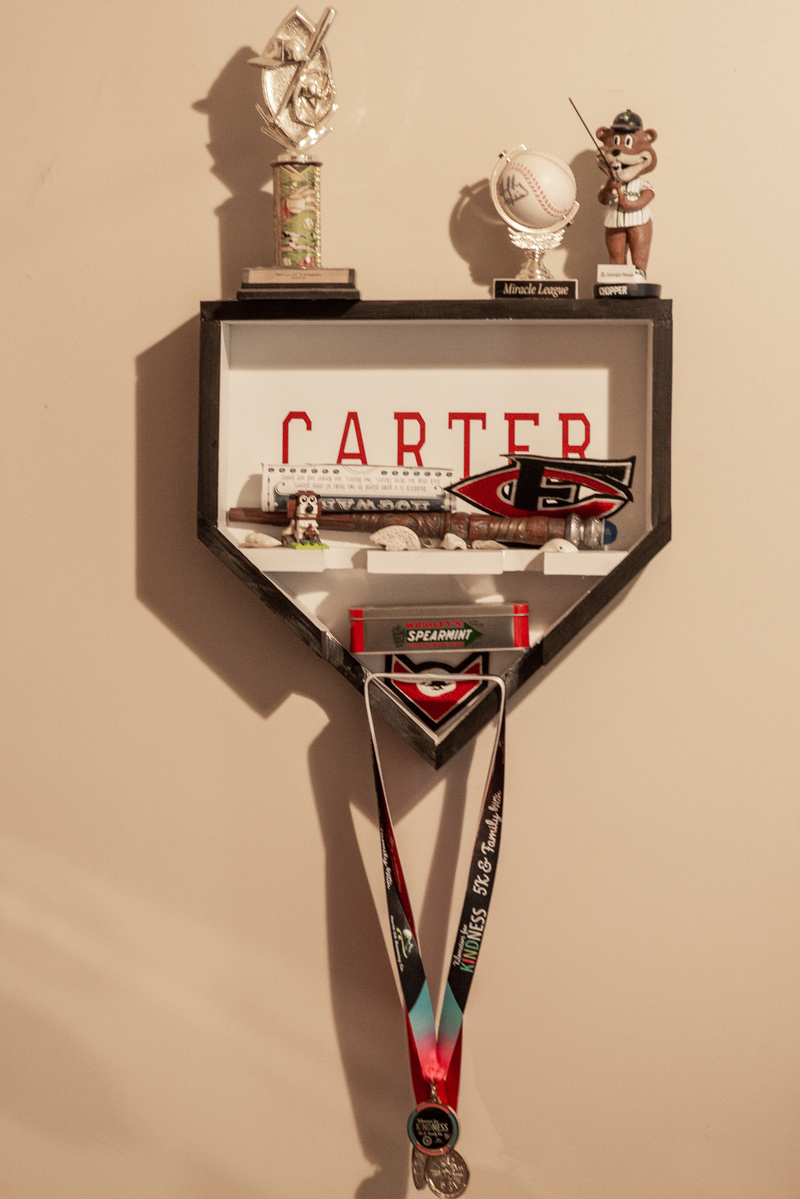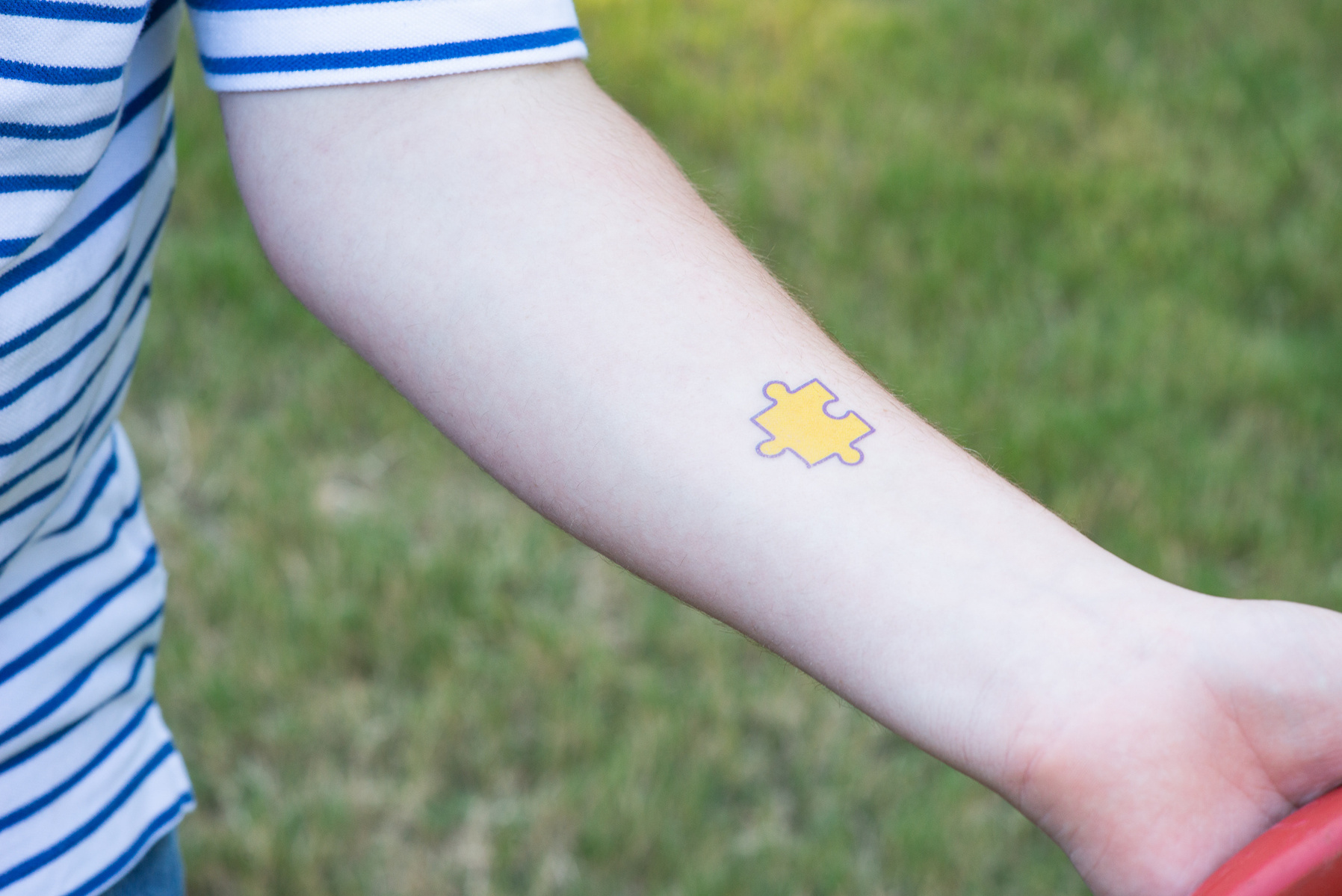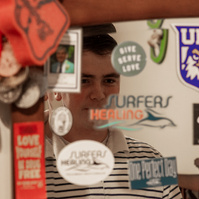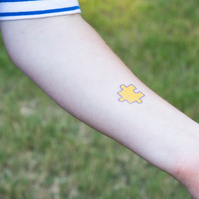 Kelly Fields, Carter's mom, anxiously awaiting on the sidelines, quietly cheers Carter on. Equestrian events are not the place for loud, raucous fandom. Kelly wonders about the moment with Carter and the cone, and she keeps on recalculating in her head how others have performed in relation to him. "It's really a lot to hold all of this in your head," she says. "If you're a person with a disability who has trouble with simple, step-by-step information, think about how many elements are happening all at once out there. You have to feel so proud for them that they make it through with so many smiles, so much dignity."
Of note, this is the first time Carter's big brother, Connor, has been able to attend one of his equestrian events. He's been to other Special Olympics and sporting events for Carter, but everyone is excited that he's made it home from college to attend his first horse event. Although, frankly, Connor says that horses scare him, so he has to really like his brother to be here. About Carter, Connor says, "He definitely cares about everybody. I can count on one hand the number of times I've seen him genuinely sad." While waiting for Carter to finish this sequence, Connor takes his place playing Uno with Carter's friend, Carly, who is also waiting to compete today. She's Carter's long-time friend, and Kelly says their friendship is very dear and fun to watch. They are both a part of Forsyth County's inaugural team. Today is Friday, and Kelly says they're in for three full days of events here at the Chicopee Woods Agricultural Center, starting at 7 a.m. on Saturday and Sunday. Kelly and her friend, another mom, roll their eyes and grin as they think about the many, many hours they spend waiting in the stands during competitions. "By Sunday, we're both like zombies," she laughs. At least the weather today is good.
About an hour later, after all five people in his category have completed this portion, Carter and his fellow horse-lovers converge in the Special Olympics ceremony area. They line up as grand, celebratory music is played. Ribbons and medals are announced. Carter has placed fourth. Although he's clearly disappointed—the moment of confusion with the extraneous cone cost him some points—he displays incredible sportsmanship. He walks up to his family with a huge smile and says, "Well, where are we going for lunch?" His mom smiles back, "Off to the next thing, huh?"
On a busy Wednesday afternoon, back on their farm in Gainesville, Carter's family is going three places all at once. Stepdad, Mark, and little brothers are off to pick up older brother, Connor, at Lanier Technical College. The little brothers start baseball next week. "We always have something going on," Mark laughs, as he heads for the door. Carter and his mom, Kelly, stay behind and enjoy the quiet of the house for a while. Well, it would be quiet, except that their shaggy dog has been put into a bedroom and is vigorously yapping with dissent.
Along with equestrian events, Carter is also an active member of his Special Olympics swim team. It's a wonder that Carter is actually home this afternoon. Carter's swim coach, Ms. Bell, is someone who makes him very happy, which is great because she's also his teacher in school. Carter loves history and antiques, and he can wax poetic about anything old, from significant historical events like Chernobyl and the first woman to run the Boston marathon (the one who all the men tried to run off the field) to his antique purchases—recently, an old typewriter—from favorite salvage spots like Dahlonega.
Carter, 17, has autism, a mild intellectual/developmental disability (I/DD) and epilepsy due to a chromosomal deletion (16p11.2). Kelly says that, while her pregnancy was normal and Carter was full term, she had issues during labor, including the fact that both she and Carter spiked fevers. However, after they got home, everything seemed fine for a while, save some pretty intense gastroesophageal reflux and breathing problems. Around the time Carter was a year old, Kelly said, "It was just like a switch flipped." She describes some of the more common experiences of having a young child with autism, including Carter being unresponsive to his name, obsession with uncommon objects rather than his toys and his being unable to communicate with words until he was 4.
Unfortunately, Carter's diagnosis, which would have led to effective treatment, was much delayed because he was misdiagnosed in early life. A doctor told her that he had "the most severe case of ADHD he'd ever seen." Kelly describes Carter as going to day care and coming home with horrible bite marks up and down his arm from having bitten himself. She says he would also run away and even attempt to get out of their moving car while on Highway 400. Because they didn't understand exactly what they were dealing with, Carter was kicked out of four different day care programs before he started school.
Carter has been on the New Options Waiver (NOW)/Comprehensive Supports Waiver (COMP) waiting list since he was 11-years-old, but he does have the Katie Beckett Deeming Waiver for now. Although Kelly says, "We'd be lost without it" (because of all the services it helps Carter access), keeping the waiver renewed and up to date can sometimes be a nightmare. Kelly says, "It costs us blood, sweat, and tears." She describes receiving a huge renewal packet this year with only two weeks to chase down doctors and school therapists, some of whom were already on school break. They had to scramble during their own vacation to overnight the paperwork back to Atlanta, yet some of it was still not verified correctly.
Now that Carter has a correct diagnosis and consistent services through the Beckett waiver, he has regular physical, occupational and speech therapies. Kelly says that physical therapy wasn't always there for him; he's only had it for a year. For a long time, Kelly told people her son needed physical therapy, explaining that Carter had little balance or coordination, even having to put his forehead on the side of his bed to pull his pants on, and he definitely couldn't stand up during the process. Finally, last summer, Kelly was desperate and willing to pay privately for the assessment. "He failed miserably, in endurance and balance, and a whole bunch of stuff. His was like the balance of a 2-year-old." These days, Carter's physical therapist has him doing planks and other activities regularly, and his balance is much improved.
Carter's extended family on Kelly's side have homes on the giant collection of land where they live. They are so happy to have the woods surrounding them, plus the ability to let the boys go wandering over to their grandparents' house at any time they like. Carter gets off the bus at a stop sign about a half mile away. Most days, he walks the 20-minute walk home, but if it's raining, an aide will text when they arrive, so Kelly can pick him up.
And school itself? Well, that too has been a bit of a puzzle. Kelly says, "He's a square peg with all round holes. And so, when it came to high school, it is very tough to try to figure out where we put him." After having gone through a number of different scenarios in elementary and middle school, Carter attends a self-contained classroom for students with mild I/DD at Forsyth Central High School. They have arranged for him to go to school out of district because they feel it's where he can get the best available education for his needs.
Kelly talks about working through other models in the past: "We did it for years. We thought and thought, and we sat at the counter, and we did the homework battle. And it would take two and three hours. It would be me and him, and it was ripping us apart relationally—he and I, our relationship." She says that Carter did pretty well at the subjects he liked—science and social studies—but writing and math were a terrible struggle. Kelly reflects that math tests are dependent on reading comprehension in the first place. You have to understand what you're reading in order to even understand the math problem, so Carter was suffering a double challenge in that class.
Now, Carter can enjoy the specialized curriculum that he needs, but he also gets out and about for elective classes according to his interests. This fall, he's taking musical theater, which he says, "is the funnest thing I've ever done." They are going to be doing "War of the Worlds" for their fall production. Carter hopes to get a part, but if he doesn't, he's still excited to have an opportunity to serve on the tech crew and learn about the behind-the-scenes workings of theater production.
As he's starting to turn his thoughts to what comes after high school, Carter is considering attending one of Georgia's Inclusive Post-Secondary Education (IPSE) programs. He's especially interested to attend Destination Dawgs at University of Georgia. He thinks it would be ideal, not only because he loves some of the emphases in the program, but also because he's friends with a student who has gone through the program. His friend, Jordan Huffman, was also an interviewee of the Georgia Council on Developmental Disabilities (GCDD) Storytelling Project last year. Carter's also looking at the Roosevelt Warm Springs as a possibility. Kelly says that once they re-oriented their expectations for Carter's outcomes on what would make him feel successful, things got a lot easier for their relationship and their dreams together for his future.
If given the chance to speak to a legislator, Kelly would say, "If you truly represent all of your constituents, and you really, really, really want to listen to the people you represent, and not the people with the checkbook, then you need to sit down and you need to listen to what it's like to live here in my house." Kelly goes on to talk about the hours she's lost on the phone with insurance companies every single day. "Tell me how I'm not covering that," she says, "because it's anecdotal or experimental? Or because it's offered generic or you can't prove that your brand covers this better, or you have a pre-existing condition?" She also talks about the hypocrisy and mixed messages around medical marijuana: "I'm sorry, your son cannot have access to a whole plant, or I'm sorry, your son can have a medical marijuana card. But you cannot have medical marijuana that has THC [tetrahydrocannabinol] over .05% because that would be illegal. And even though it's technically legal for you to have it, it's against the Farm Bill."
Last week, Carter got to go to Surfers Healing in Folly Beach, South Carolina, a worldwide phenomenon created by internationally renowned surfer Izzy Paskowitz for people with autism spectrum disorder. It's an extremely competitive event to get into, with a few participating cities all over the world, so when Carter was accepted, he leapt at the chance, even though he had to take a couple of unexcused school absences to do it. According to Kelly, Paskowitz started the organization because he has a son with autism, and he realized the therapeutic benefits of surfing. "They have a whole bunch of pro-surfers who are paired with campers across the spectrum. We'd been trying to get in for five years." Carter had a blast and would go back tomorrow if he could.
It's a busy fall, with all the travel and sports events and plays on the horizon. It's nice to see that this square peg has managed to find the right places to land.
Writer: Shannon Turner, Photographer: Haylee Fucini-Lenkey