Demarcus Chaney
Vienna, Georgia (Senate District 13)
Thanks to support from his state-funded Medicaid waiver, Demarcus Chaney works four days a week at the Easter Seals Day Program. He is a 31-year-old African-American man with mild intellectual disability living in Vienna, GA. He works on the janitorial staff and loves to clean, proudly showing us his broom closet and how to sweep the floor. The building he works in is a simple brick structure along a stretch of state highway where many doctor's offices and gas stations lead to the interstate.
Since 2007, Demarcus has lived in his own apartment just about five minutes away from work. His mom manages his finances. "My momma is a good person. My whole family is good." He's gotten really good at living on his own. He loves his apartment, and people stop by to check on him there. "My mom taught me how to take care of ... you know, responsibility. He likes to cook, which he learned from his mom, who was a very good cook. Hamburger Helper, baked chicken and rice, and hot dogs are his specialties. Sometimes, on special occasions, he gets some deer meat, and makes it into patties with ground beef, bell peppers, and onions. (Story continues below after slideshow.)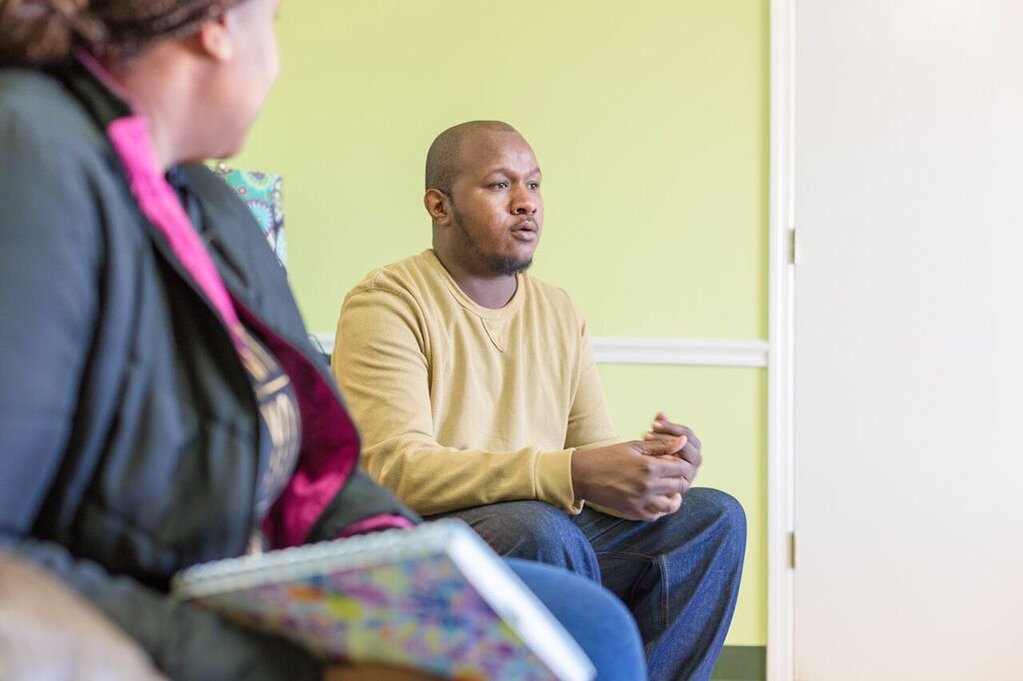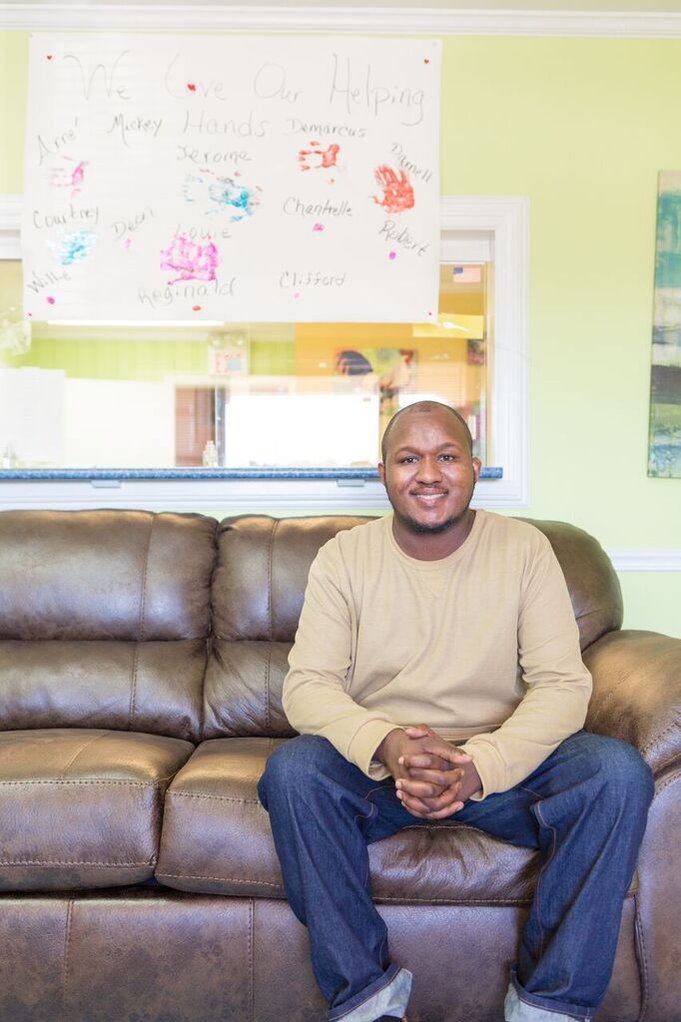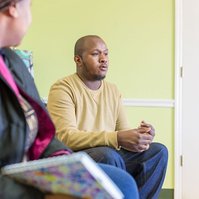 Demarcus says that if he had a day all to himself and it was the perfect weather, he would choose to exercise. He loves to walk and to "hang out with all kinds of people, but only good people." He's also an extremely active member of his Baptist church, participating in Sunday School and serving as an usher. He loves learning stories from the Bible in his Sunday School class. He can't sing, though, and wishes that he could
If he could have another job or get more training, Demarcus would really like to work in construction. "I like to fix stuff," he says. Demarcus has state funding rather than a Medicaid waiver, which pays for his CAG (Community Access Group), pre-vocational services, training for job skills, and supported employment with a job coach.

"You look nice today!" Stacy, Demarcus's case worker and job coach, exclaims as she walks in the door to join us. Demarcus has changed his clothes from his janitorial outfit to get ready for his interview and photo shoot. We settle in to ask more about Demarcus's support mechanisms and how they work together. "Demarcus receives state funding rather than Medicaid. It's very similar, but just a different pot of money." Without the support Demarcus receives, he would live a much more isolated life, be much more dependent on his mother, and struggle with finding and holding a good job where he can feel successful like he does now.

While Demarcus' future seems pretty solid with the supports he already has in place, and he is very content with his life, he still has dreams and aspirations. When we ask what he dreams about the most, he says he'd like to be on Sports Center as a commentator like Stephen A. Smith. We give him a bit of a hard time about the fact that he'd have to get over being so shy. He says he could do that if he could talk about sports all the time.

Writer: Shannon Turner, Photographer: Lynsey Weatherspoon