Navigating the Paperwork to Prepare for the Future
Eric Ruiz
Marietta, Georgia (Senate District 33)
Eric Ruiz is a 22-year-old man with autism and intellectual disability living in Marietta, Georgia. Although he's technically graduated from high school, Eric participates in Eaton Academy's job training and daily living skills program. He attends every weekday, often being sent out to job sites to help assess his comfort areas and abilities. Eric's mom, Ivonne, says that she's mostly happy with the service and professionalism at Eaton. She chose it especially because it was the only post-high school transition program that was tailored to people with autism.She does sometimes wish they would push participants to find meaningful work that relates to their personal interests and talents.
Participation in the Eaton program is made possible thanks to Eric's New Options Medicaid Waiver (NOW). Ivonne first made the application for Eric's waiver twelve years ago."It was a nightmare honestly," she laughs. "The application was misplaced by the agency five times." Ivonne says every time she would call to check on the status, she would be told that they didn't have the paperwork. She had to re-do the entire application every single time, but she persevered. They had an excellent case worker at Acumen Healthcare who helped guide her through the process of filling out the application itself. "At the beginning, it's hard to understand. It's really easy to make a mistake the way you're reporting expenses," she reflects. Ivonne compares it to managing the budget of a full company. (Story continues below after slideshow.)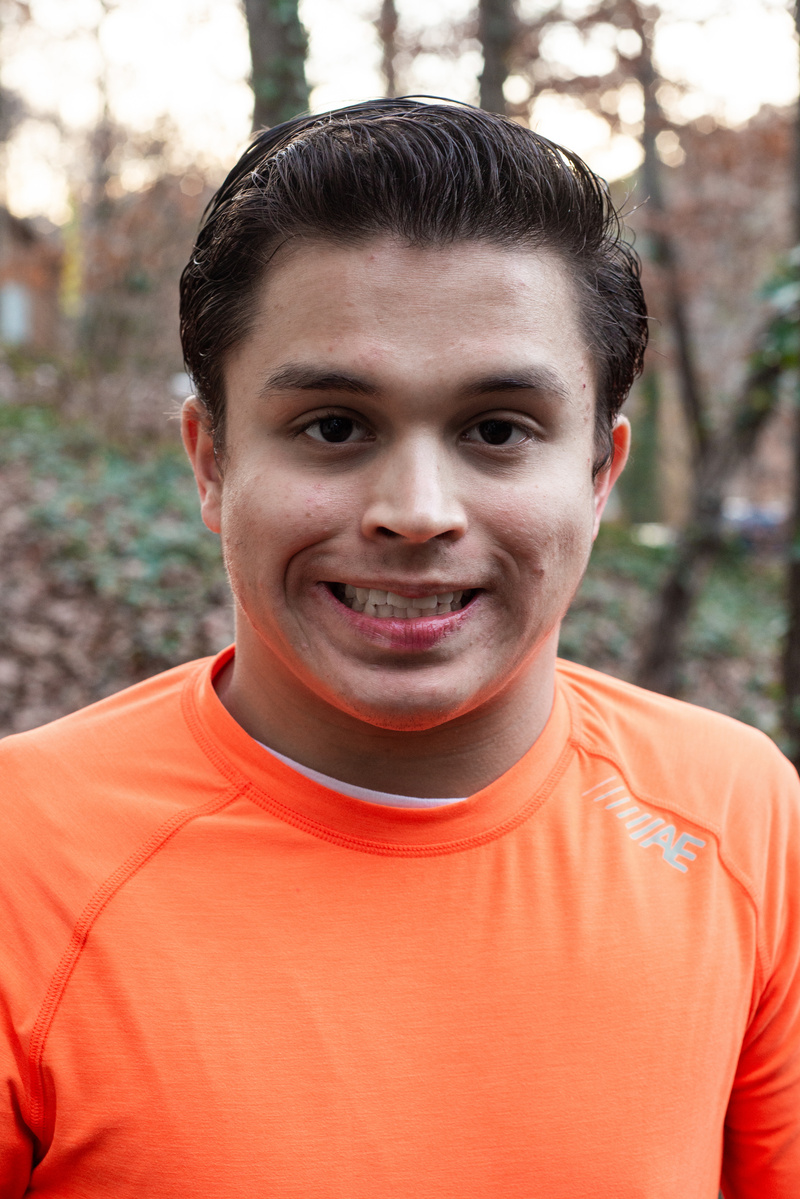 These days, Ivonne has to renew Eric's application every year, and they have to go through an evaluation. Acumen continues to help with Eric's services, providing the in-home staff who come to work with him approximately five hours per week. Vocational Rehab Services also has provided support. Because the family has chosen Self-Direct for their services, they are able to be more involved with the hiring and management process. Looming in the future is the question of how Eric's transportation will continue to work. At this point, his parents and friends are still responsible for driving him. Because they live in a more remote part of Cobb County, public transportation is not available. Ivonne is not comfortable with Uber because she's heard too many horror stories of people being taken advantage of. Still, Eric is 22. She doesn't want to be responsible for driving him everywhere for the rest of his life.

Herself previously a high school-level Spanish language teacher, Ivonne says, "I function as a teacher." She speaks about the rigor and discipline with which she approaches parenting her son. Eric's dad, on the other hand, is much more laid-back. "His dad says, 'we'll do it the easy way.'" Ivonne believes while sometimes it's nice to have a someone who gives the complementary view, she often defaults to feeling that being structured and expecting more pushes her son to accomplish more.
If given the chance to speak to a legislator, Ivonne would say, "Even though we have these services that provide us with extra things to do, we are so limited," she says about the NOW waiver. She would speak to them about the need to widen access to service according to a person's needs. For instance, if her son showed a proclivity to build or assemble furniture, he should be able to pursue that skill under the guidance of his program. Instead, he's only encouraged to learn how to wash dishes or stock shelves. She also speaks about the importance of funding the waiver program, making the waitlist shorter, not longer. Ivonne feels so lucky that Eric takes no medications, but she thinks about all the families out there who are not receiving services and have to pay for medications and therapies out-of-pocket.
On another note, Ivonne wonders, "Who's gonna take care of these guys when they get older, when their parents are not here?" She talks about the increasing numbers of people with autism. "They could be so productive with the right training, but as they get older, there are fewer options," Ivonne says, "Where are these kids gonna be placed? In a mental institution even though they shouldn't be there? I'm really afraid of that."
For now, thank goodness, Eric has a happy, loving family that's committed to his care. Hopefully he will also continue to have supports to keep him moving forward in life as well.
Writer: Shannon Turner, Photographer: Haylee Fucini-Lenkey