Jimmy Freels
Atlanta, Georgia (Senate District 36)
Jimmy Freels is a student at the Inclusive Post-Secondary Education (IPSE) program at Georgia State University (GSU), the Inclusive Digital Expression and Literacy (IDEAL) program. This program was specifically designed to give higher education access to students with intellectual/developmental disabilities (I/DD). Meeting Jimmy, his smile could be seen from across the room. Not too far from him sit his father, David, and his peer support assistant, Beverly.
(Story continues below after slideshow.)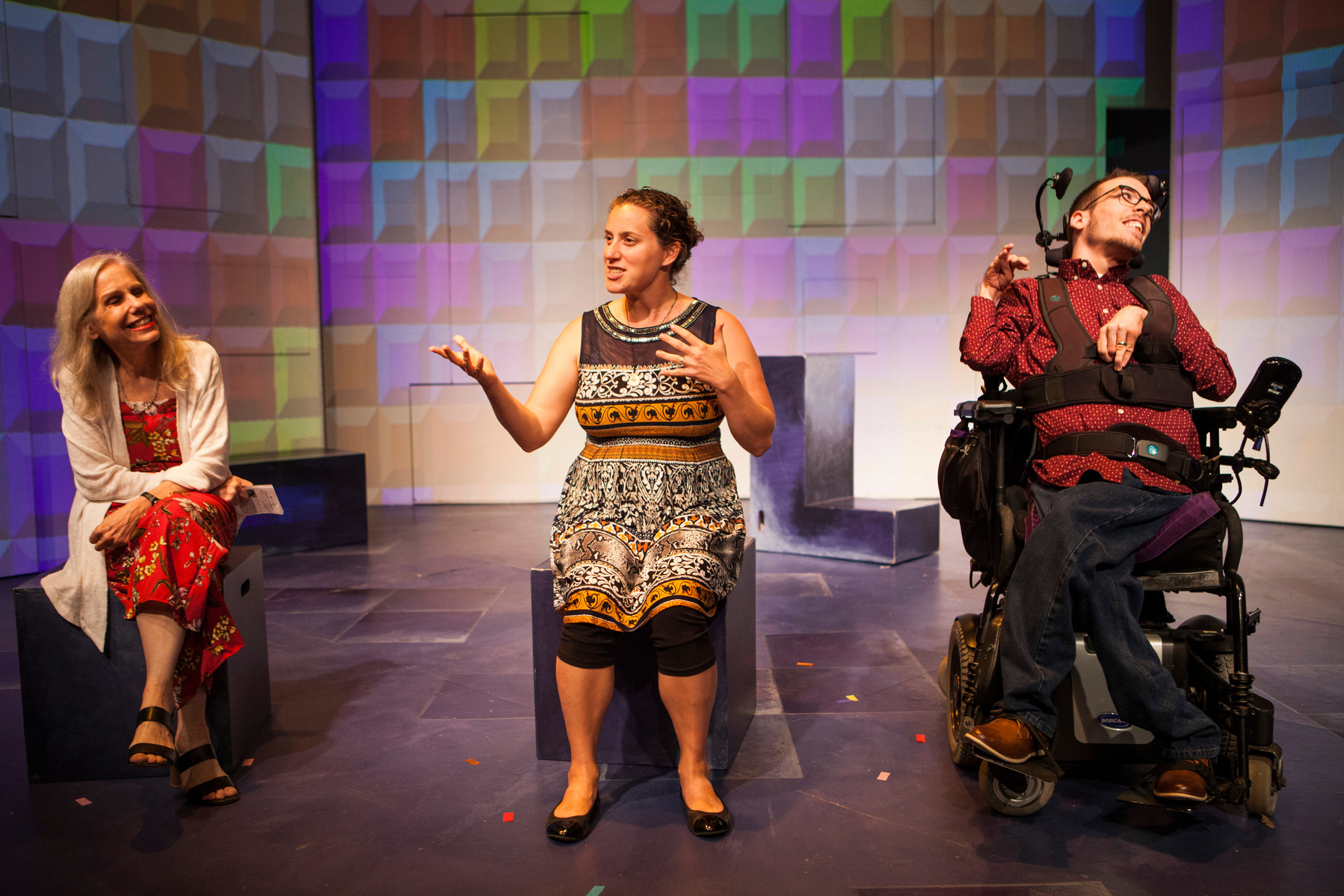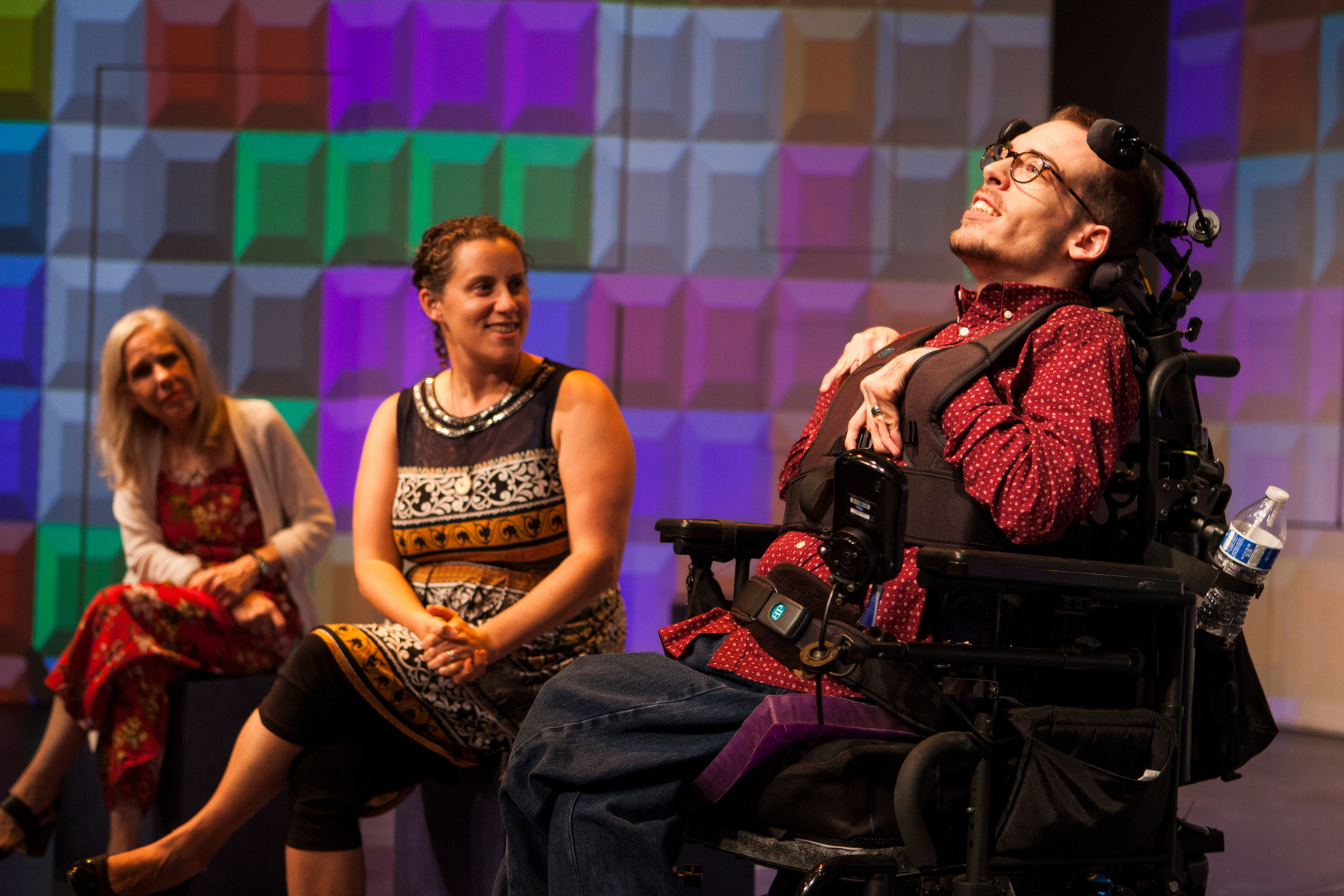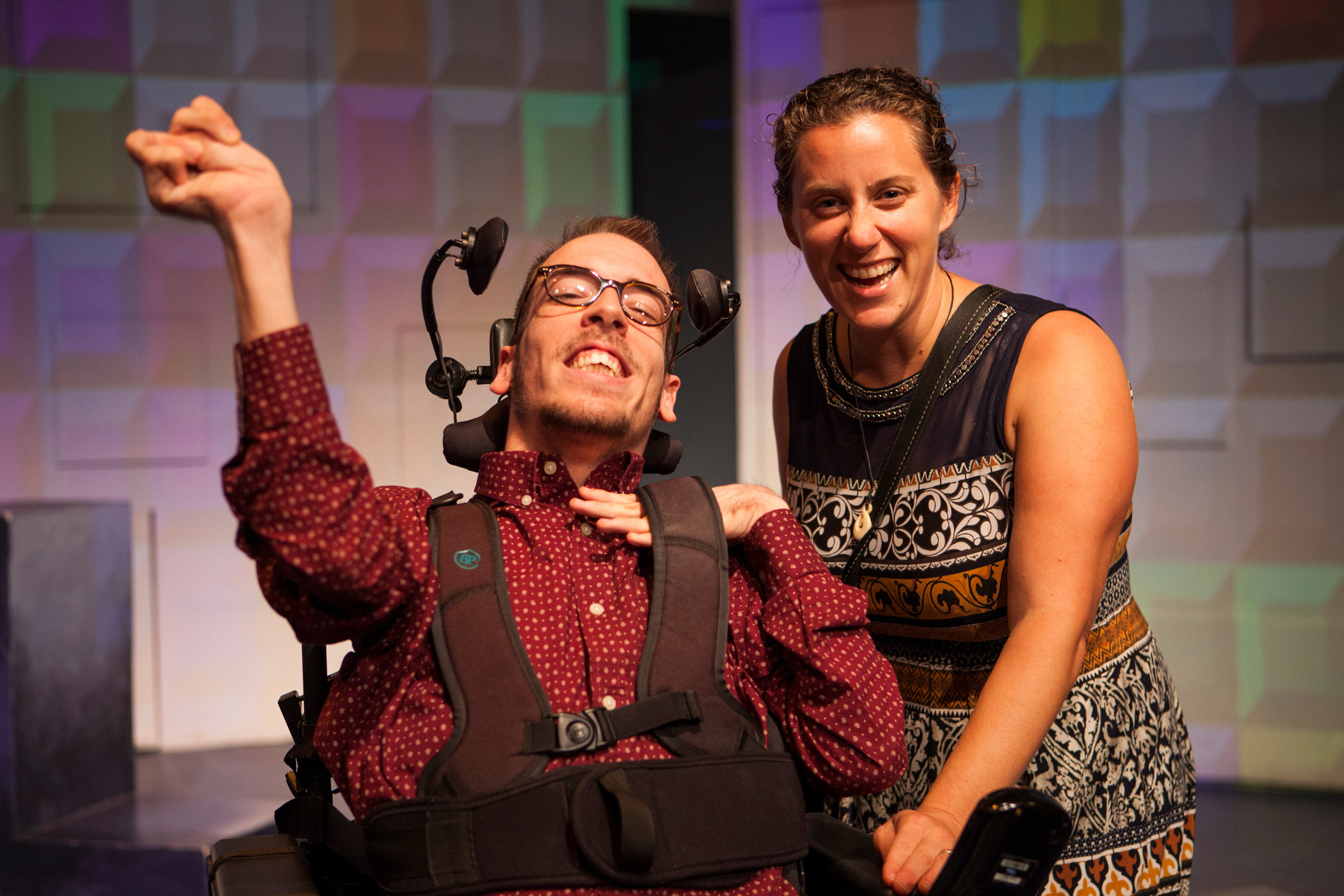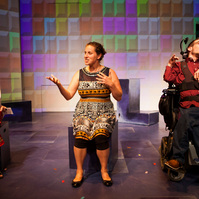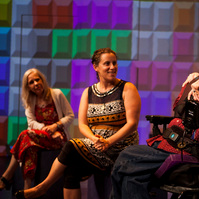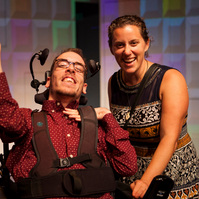 He is the youngest in his household. He has an older sister who is married now and lives in Dallas, Texas, with her husband. Jimmy lives with both of his parents. His mom is a teacher, and his dad works in the advertisement industry. Although Jimmy's dad quickly insists that he works part time now, as he has taken time away from his career to help to support Jimmy. Jimmy is enrolled in GSU's Creative Media Industries Institute (CMII) program. His passion for creative media stems from his high school theater days, when Jimmy was an active member of his school's drama club. Two years later, in college, Jimmy wanted to continue on the road of theater and decided to study it in his post-secondary journey.
As a natural thespian, Jimmy could talk all day about his passion for theater – specifically developing roles for more people with disabilities to present on the screen. The topic of inclusion is very important to Jimmy. He expressed that he dreamed of one day working at a theater where he could produce plays for people with I/DD. This is a real ambition for Jimmy, and his enrollment in the CMII program makes it very clear. Although he isn't currently working on any new projects, Jimmy keeps an eye on the theater scene, admiring how far theater has come in including people with I/DD in their work. He also critiques how far the theater world has to go in making this a more accessible reality for all people with I/DD.
Jimmy mentions that school takes a lot of his time, "Right now, I'm in a play analysis class." In this course, students are challenged with reading different plays and doing an in-depth analysis of the content. Jimmy says his favorite play so far since he's been in the program has been "Cherry Orchard" by Anton Chekhov.
Without the opportunity to be in the IPSE program at GSU, Jimmy's dream of pursuing theater after he graduated high school would not have been possible. During the interview, there were many times that David chimed in (with Jimmy's permission) to help support Jimmy express his sentiments on being a student with I/DD in an inclusive program. As David elaborated more, he expressed that access to IPSE programs for students with I/DD can be extremely challenging.
Especially in the state of Georgia, where inclusive programs are limited. David said that even though there have been some challenges and barriers to overcome, Jimmy's studies have been successful overall. Jimmy is not considered a degree-seeking student, and the classes he takes are not for credit. This is very different from his peers, who are usually able to take courses and receive credit. However, Jimmy is not able to hold a writing utensil. Due to this stipulation, Jimmy was denied the ability to receive credit for his time in the program. Although this was discouraging news for Jimmy to take, it did not stop him from going after his goal.
Within the program, Jimmy takes two classes per semester. Regarding his peer's receptiveness to his disability, Jimmy states "They don't mind me being in class. This program is fairly new to them and to me too." Jimmy's dad also jokingly says, "Jimmy is a star student in all of his classes. Even with his inability to hold a pen, he outperforms all the other students in his classes." Jimmy is one out of two students in his class; the other student, Mendel, is one of Jimmy's closest friends. The two are set to graduate from the program in May 2019. Alongside being in the program, Jimmy is also a columnist for the school newspaper. Jimmy's dad chimes in as Jimmy asks his father to grab the newspaper from his backpack to show to us: "Jimmy is quite opinionated if you haven't noticed already... whenever you see that hand of his rise when he's talking, that means it's an emotional prong for Jimmy." From being on the school newspaper to attending classes twice a week to being inducted into the National Honors Society, Jimmy keeps a full schedule.
Jimmy says he has a lot of friends in the program and his classes. As he points to various students sitting in the lobby area on their laptops, they turn and wave, saying, "Hey Jimmy!" in loud, boisterous tones. As Jimmy goes outside to take pictures in front of the CMII building, his friend and peer assistant Teymbi Tannis stops by and gives him a warm hug. As I stand to look out the window, David comes by and says students like Teymbi have been extremely kind to Jimmy, going above and beyond to make him feel welcomed.
* * * * * *
In catching up with Jimmy, his smile could still be seen from across the room. But this time was a little different; his smile radiated even more. Is there anything to share since he completed the program at Georgia State? He blurts out, "I got the job!" After working with his vocational rehabilitation coach, he listed out his career goals and landed an internship with Compassion Atlanta, a grassroots, community-based nonprofit organization in the city of Atlanta. Jimmy credited his success in getting the position to the diligence of the employment coaching services he received at the Georgia Vocational Rehabilitation Agency (GVRA).
Even though the work Jimmy will be doing at Compassion Atlanta is a lot different than the CMII program, he is still very active and interested in theater and film. Recently, Jimmy was a guest at the Horizon's Theater's rendition of "The Curious Incident of the Dog in the Night-Time," a play about a boy on the autism spectrum and his interpersonal relationships within his community. Jimmy stays updated on current happenings in TV and film, believing that one day, he'll be a part of the plays and films he's watching. In asking if there were any new projects that he's interested in, he quickly replies, "Yeah, I'm going to a screening in a couple of weeks to see 'More than Coffee,' a film about cultivating justice and dignity with the Indigenous communities in Mexico."
Writer: Rasheera Dopson, Photographer: Haylee Fucini-Lenkey