Kaiden Barrett
Metro Atlanta, Georgia (Senate District 35)
On any given Saturday, Kaiden has a veritable menu of options for where he might be or what he might be doing. Some Saturdays, he might be headed to the Dynamic Learning Centers (DLC) for a few hours, or he might be headed to play sports with his Miracle League team (in the right season), or he might be enjoying a rare and restful Saturday morning with his family, if it's a torrentially rainy day in January like this one.
(Story continues below after slideshow.)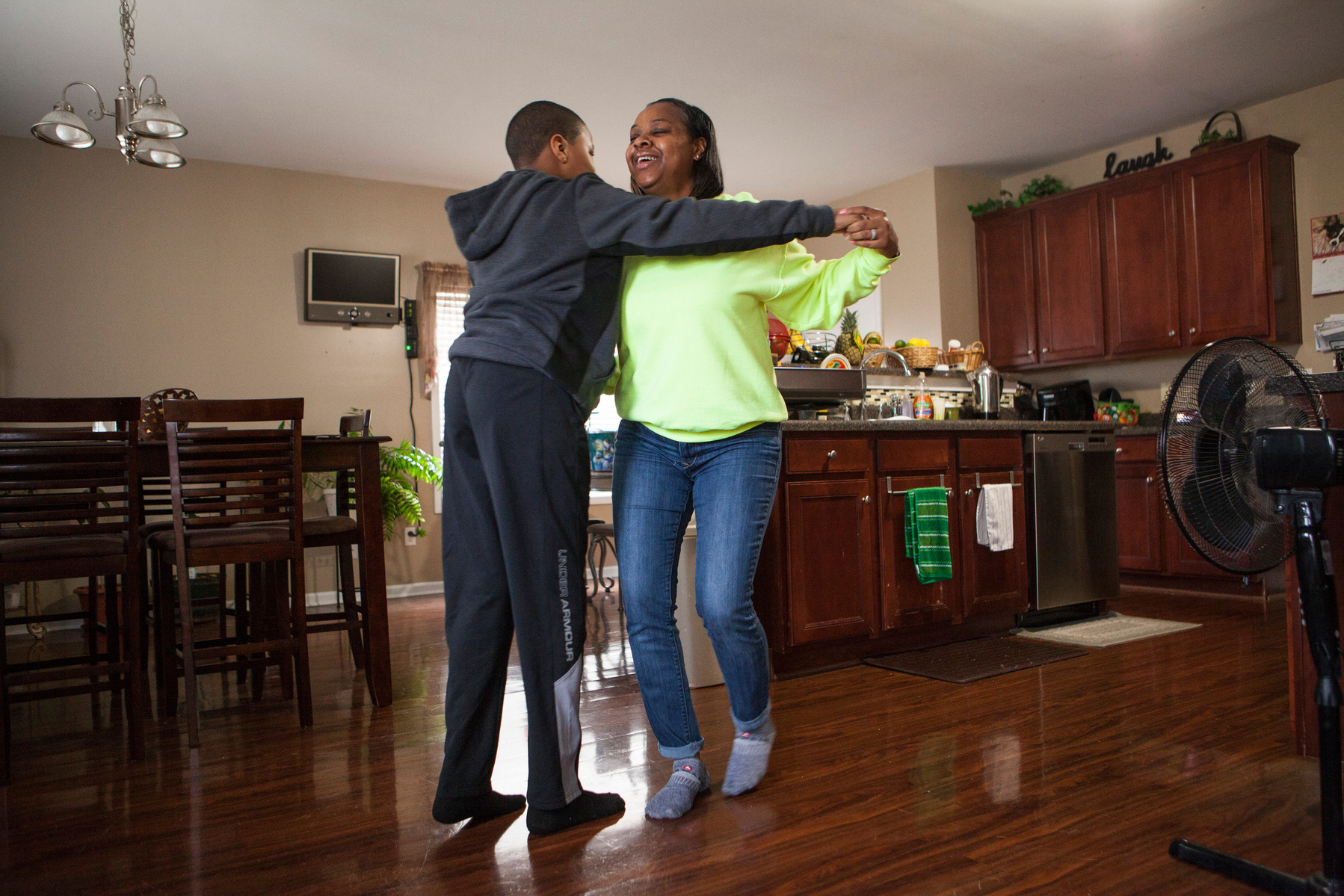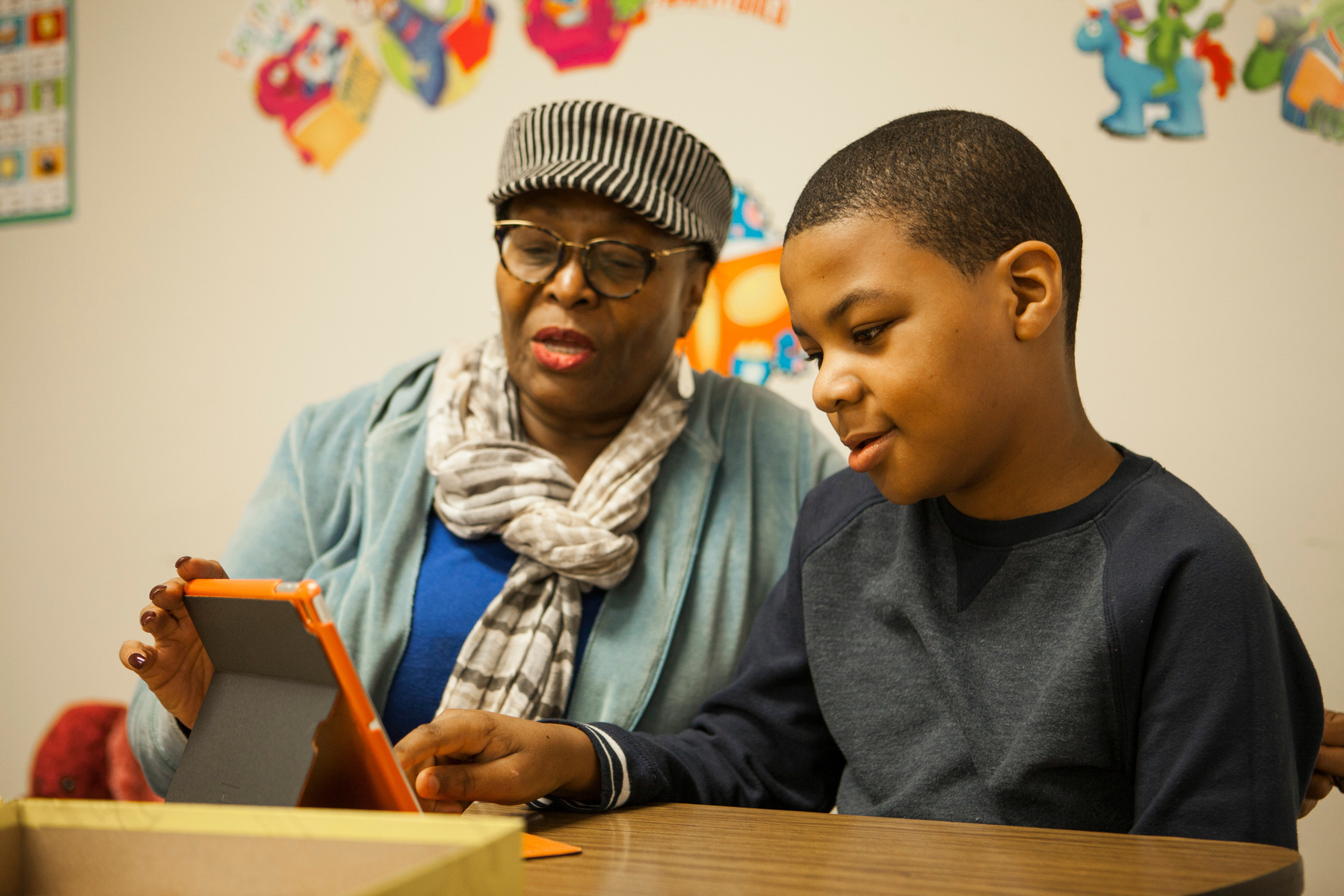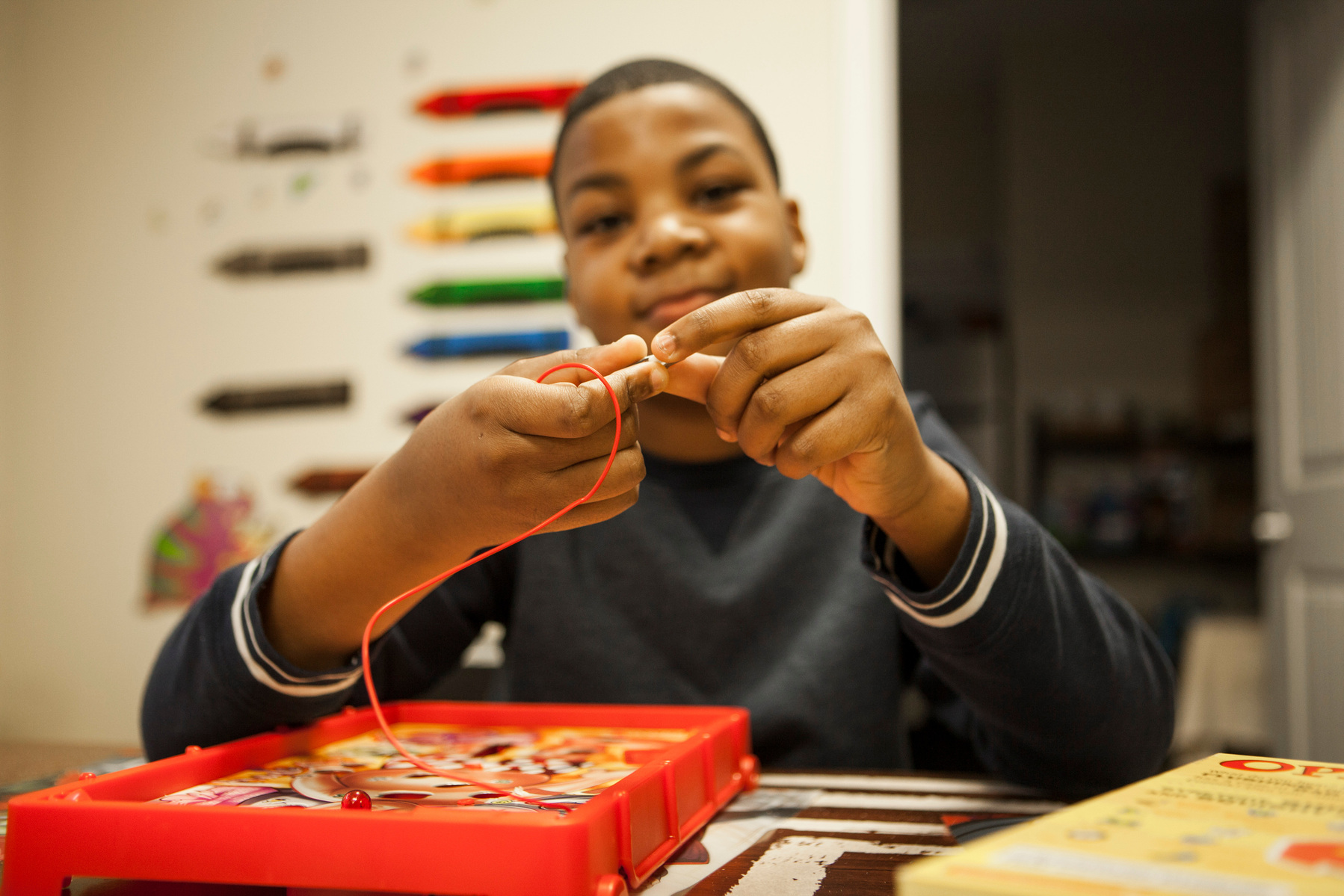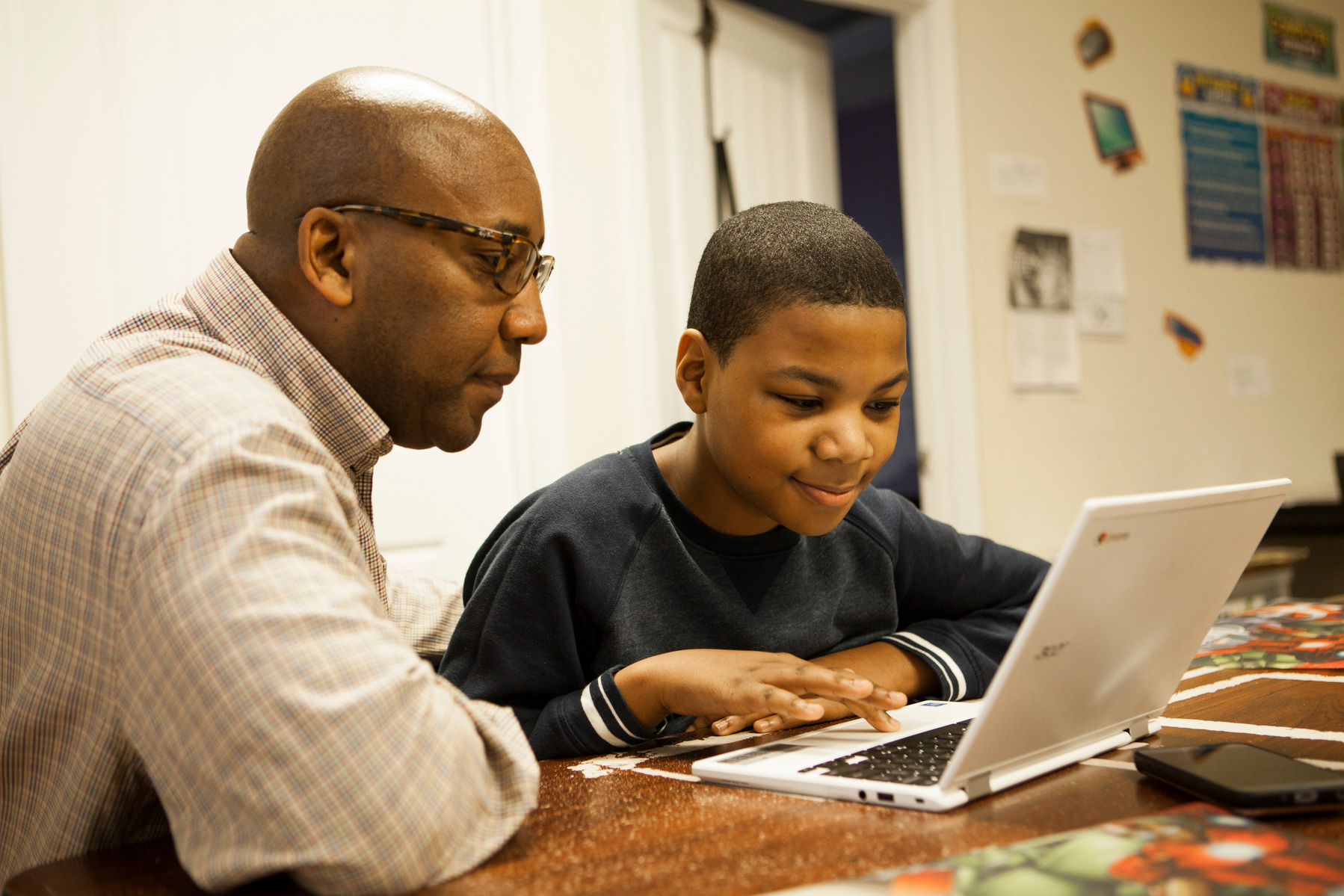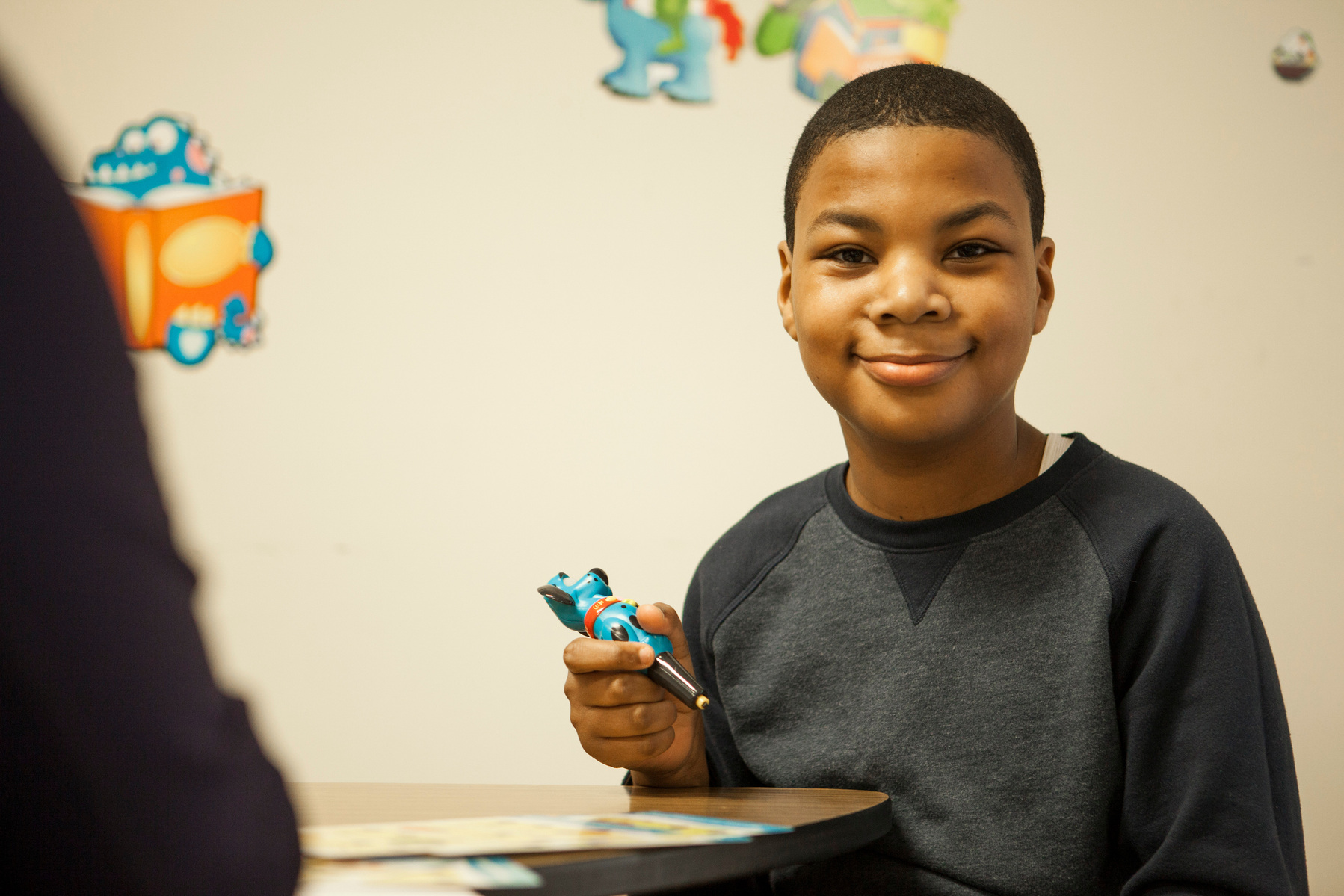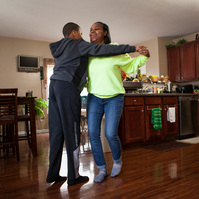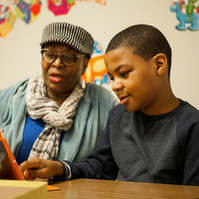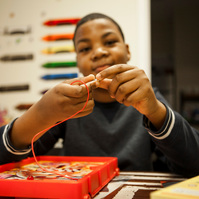 Kaiden Barrett is a 13-year-old boy with epilepsy, which, for him, causes complex partial seizures and global developmental delay. His speech is also significantly affected. His first seizure occurred just one week shy of his first birthday and lasted for 40 minutes. Kaiden's mom, Dana Barrett, who is in human resources for the health care industry, says that first, very long seizure was really scary. More recently, though, Kaiden was seizure free for three years. Doctors experimented with weaning him off all medications to see what would happen. On the very last day of the period when he would be considered safe and clear, Kaiden had three seizures back-to-back. According to Dana, Kaiden's neurologist felt this was a clear sign that his medications were working for him.
Interestingly, with no family history and after extensive genetic testing, there's no evidence as to the cause of Kaiden's seizure disorder. Dana says it felt frustrating to not have any answers or reasons why her son is faced with these challenges, but she's made her peace with it. As Kaiden gets older, meaning he gets heavier and taller with a changing metabolism, his medications will have to be adjusted regularly. It will be a continuous and delicate balancing act at least until he becomes an adult, perhaps throughout his adulthood.
"Every time he has a seizure," Dana says, "he digresses back to square one." She describes how, the longer Kaiden goes without a seizure, he has more letter recognition, can write his name and can speak in his own way. Her husband, Allan, who works in IT for Chick-fil-A, agrees. They note that Kaiden's understanding of language and ability to communicate, even the ability to follow along with everyday tasks is greatly diminished with each seizure he has. Allan talks about this phenomenon as being like Jekyll and Hyde, where Kaiden will build to being very high performing, and then a seizure will set him back what feels like a developmental year. These days, the setbacks are not quite as severe, but sometimes Allan wonders if Kaiden's had smaller seizures they can't always see, perhaps in his sleep. One morning recently, Kaiden woke up having had an accident in his bed and seemed to be confused for the rest of the day. By the next day, he was back to normal. In his early life, it seemed that getting too hot was Kaiden's trigger, but now, he can play outside all day and not have a seizure. Allan says seemingly simple tasks, like holding a toothbrush or even standing upright, can sometimes be a challenge for Kaiden. He watches his son often lean on a table, wall or another person for balance. As Kaiden grows older and bigger, as a young, Black man, Allan has some concern that Kaiden might lean on a stranger, which would be misinterpreted.
One of the most interesting features of Kaiden's speech patterns is that, when he sings, his words become much clearer. Dana will never forget the first time she witnessed it. They were in the car together, and she heard Kaiden singing along to a song on the radio, clear as a bell. She ran inside and told her family, "Kaiden's talking! Kaiden's talking!" Unfortunately, the clarity with which words emerge for Kaiden when he's singing has not yet been replicated when he speaks. Endearingly, Kaiden's family has dubbed his particular way of talking, "Kaiden-ese," and they have become very good at interpreting what he's saying.
Kaiden does not currently have any of traditional external funding supports like Supplemental Security Income (SSI), Katie Beckett, nor a Medicaid waiver. His parents are already starting to think about getting ready for the application process though. They currently pay for almost everything out of pocket through private insurance, with the exception of one helpful grant—more on that later. For a time, especially before they found the DLC, Allan would take Kaiden to multiple therapies (speech, physical and occupational) three times a week to the Children's Hospital in Fayetteville. They were often there for two hours per visit, and with Fayetteville being half an hour away, it was always a three-hour endeavor. "It was too much," says Allan. "I just about ran off the road at one point." After that, they had to rely on the therapy services that Kaiden received through school until they found the DLC.
Another frustration from their experiences over time has been how very small the pediatric neurology community is in metro Atlanta. Even though they really like Kaiden's current neurologist, they decided to seek a second opinion at one point. The doctor that they saw kept deferring to their primary doctor and would not contradict him. In the end, they felt that the network of doctors was too small and like a closed circle. It just feeds on itself.
A very active child, Kaiden loves sports of all kinds. He plays baseball on a Miracle League team, which is a noncompetitive league for people with intellectual/developmental disabilities (I/DD) that runs four weeks in the spring and fall. Participation in the league is only $40 for the four weeks and includes a meal afterward every week, a shirt and a banquet with trophies at the end. Games are structured such that players get to rotate through all positions. Allan has been a cheerleader for Kaiden on his baseball teams. He prefers the coach-pitch games, where the coaches pitch to their respective players. Allan loves watching his son play baseball and notes that Kaiden is really good at connecting the bat with the ball. He brings out a trophy with Kaiden's picture on it, which causes Kaiden to exclaim, "Bay-ball!" Kaiden goes on to explain he likes to play baseball "so much!" Kaiden's two siblings, Miles (16) and Alaina (12), are also very active in sports. Their father gets them out in the yard to play ball of all types.
Kaiden enjoys being in a very small, independent special education classroom with only seven students. While they are together most of the day, they go out for electives with the rest of the school. Kaiden, of course, especially enjoys going to gym class with his neurotypical peers. He has a speech therapist who comes to class several times a week to work with him and other students. Along with the speech therapist, Kaiden also has physical and occupational therapy during school hours. Allan says this activity is crucial. There were times in his early life when they could hardly even get Kaiden to jump because he seemed afraid to leave the ground. These days, he loves to dance around the kitchen while jamming to Stevie Wonder with his mama.
Frankly, like any kid these days, it's just hard to get Kaiden to look up from his iPad for five seconds. When he does, though, as the rain still has not let up outside, dancing in the kitchen with his mom, playing ball in the den with his dad and playing with his grandmother's dog, Princeton, all feel like the perfect way to spend a Saturday morning. One of Kaiden's best talents is putting together puzzles—far better than his mom, she says—so maybe that will be next on the agenda.
* * * * * *
A week later, on another gray, Saturday morning not as rainy but much colder than the last, Kaiden is at the DLC, one of his favorite places to be. Kaiden comes for a few hours in the morning every other Saturday, and in the summers he's there Monday through Friday, 9 a.m.-4 p.m. On Saturdays during the school year, there are about five to eight students. In the summertime, enrollment goes up to 10 or 12. Kaiden rotates through a series of stations, including puzzles, reading comprehension and eventually the best station of all—snacks!
His participation is paid for by a grant from InCommunity, a nonprofit agency based in Atlanta that partners to enrich and sustain the lives of individuals who have disabilities, their families and their communities. Their Family Support Funding "assists families in obtaining goods and services necessary to ensure the best possible care for their loved one" (InCommunity website). They fund goods and services, including (but not limited to) equine therapy, speech therapy, music therapy, summer camp, diapers, specialized medical supplies, dental care and nutritional supplements.
Mr. Kitterson Clyne, a full-time special education teacher during the week, created the DLC as a labor of love. He saw there was a need for a more well-rounded, out-of-school therapeutic experience, and he wanted to help fill it. The stated mission is to "provide an integrated support system for kids and adults with disabilities. Our core focus involves education, therapeutic and community integration. We are proud to offer such services as pre-employment analysis, job coaching, job readiness training, life skills, therapeutic services, and our unique social skills through language literacy program."
Mr. Clyne, who has both his undergraduate and graduate degrees in special education and psychology, established his center as a nonprofit. Most participants are there on a sliding scale or have some other funding to help pay for their participation. The full cost would be $150 per day and $3,000 for summer enrollment. Dana says when they found out they had the funding to help pay for Kaiden to attend the DLC, "It was like we hit the lottery!"
Dana says she found out about the program through other parents involved in Miracle League. Sitting around with parents in the stands at games has been one of the best places for resource sharing she's had as a parent. "What is your kid's diagnosis? What are y'all gonna do this summer?" are the questions they pepper each other with between supporting the players on the field. Although Dana's mother lives with them and helps a lot with taking care of all three kids and their busy activities, she travels a lot in the summers. They didn't want Kaiden to be left behind as his siblings went to various camps and hung out with friends. Nor did they want his siblings to be stuck at home because of Kaiden. Finding the DLC was one of the best things that could have happened for them.
Most Saturdays, when Kaiden is at the center, Dana uses those few hours to go grocery shopping and just spend a few hours to herself—a precious commodity for a working mom with three children. On this morning, however, she hangs out for a while as therapy gets underway. The family went on a trip this week to South Carolina to see her nephew's graduation from Army boot camp. Usually a good traveler, something had shifted for Kaiden, and he became "off." He needed to be reassured several times that the door of their hotel room was locked and cried for nearly half an hour straight. Dana says that he barely slept that night. As a result, neither did most of the family. This was very odd behavior for Kaiden, so she wants to see how he'll do today. Although the center is such a part of his routine, she suspects he'll be fine. She's right! Kaiden flows into his normal activities with ease, so Dana steps out the back door to run her errands.
As part of the curriculum, Mr. Clyne uses reading software from the University of Florida, which the school developed and released for free to nonprofits. When students rotate through the reading station, they open their own unique profile on the platform, which remembers and tracks their reading level and takes them to the next, most appropriate but challenging activity. With Mr. Clyne standing by to assist with instruction, Kaiden uses his finger to swipe through activities. A column on each side of the screen, Kaiden is challenged to match up which jumble of letters make which word.
Kaiden continues to rotate through his stations, especially enjoying the opportunity to play the old boardgame, Operation, which is like a puzzle in a way. From there, he moves on to playing with flash cards and a lighted pen that talks back to him. Given his love of all things electronic, this is a fun activity! He looks up and out the window for a minute but then back to his activity. Another Saturday and he'd probably like to be outside playing, but in here is just fine. He's winning the game... by learning.
Writer: Shannon Turner, Photographer: Kelly Blackmon