I've Done Been Through It All
Kenneth Wade
Albany, Georgia (Senate District 12)
Kenneth Wade likes make music CDs for friends. He takes music like Sam Cooke and remixes it with new beats. Ken loves music of all types. He used to sing in the choir at his church, and he misses that. He might change his membership so he can get back to it. "Church just makes me feel good," he reflects. "I've done been through it all. I'm glad I got my life right."
Kenneth's life is much smoother these days than it was not so long ago. Because of his intellectual disability, other people manipulated him. Ken eventually had some trouble with DUIs and people who did not have his best interests at heart, including some of his own family members, who would lead him astray. (Story continues below after slideshow.)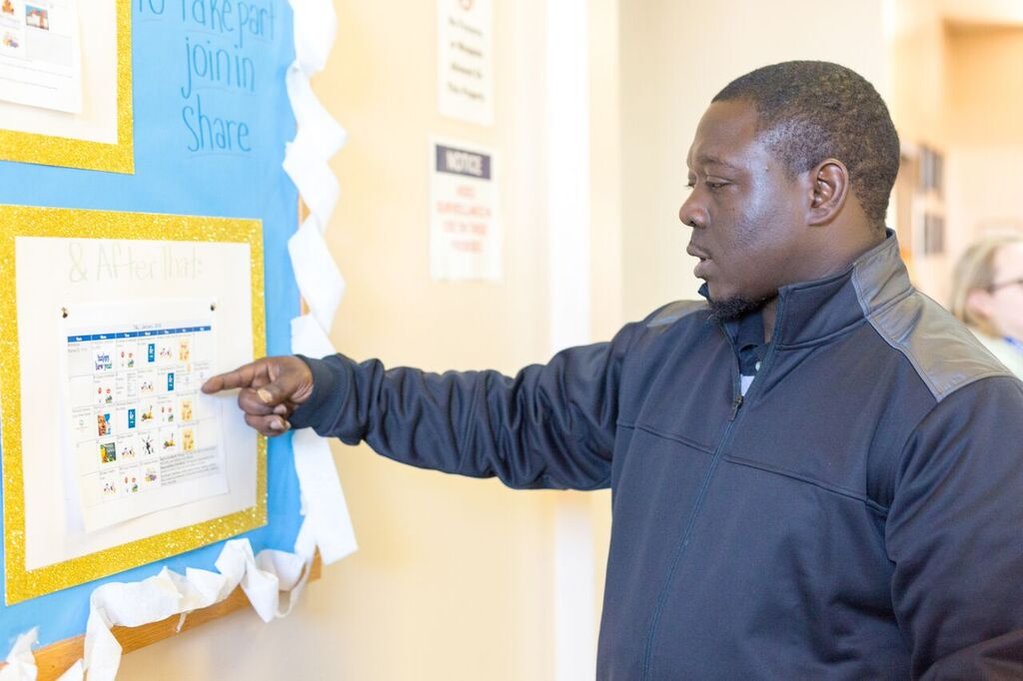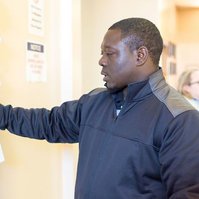 About nine years ago, he found his way into a new program, ASPIRE, which is a behavioral health and developmental disability services program based in Albany. It's not that Ken didn't already have job skills. He'd had a lot of jobs, from working on farms bailing hay to learning how to bake cakes in kitchens. The problem was that he was having a hard time staying on track, and his disability made it easy for others to manipulate and distract him.
Living with some mild intellectual disability and schizophrenia, Kenneth receives funding through the COMP Medicaid waiver, which helps to support many areas of his life now. Because of the COMP waiver, he is able to live independently in his own apartment with a roommate. His case worker, Jennifer, says that Kenneth has a very sweet relationship with his roommate, and they do a good job of looking out for each other. Other aspects of Ken's life supported by his waiver include his ongoing job training and placement, CLS (Community Living Support), and behavioral health services.

"I'm really thankful to have a nice place to live in now. It's in a good neighborhood. There's peace and quiet. You don't have anybody outside running around," Ken says. "I like to just sit on my patio and relax and listen to a little bit of music." You'd think this sounds like a really nice life, and it is, but maybe even more so when you hold it in context with how Kenneth's life has changed.

Ken also has a grill at the apartment and has become really good at barbecuing, even deer meat. He also cooks collard greens and all the fixins that go with a proper barbeque. He's kept the skills he learned from working in kitchens professionally. For example, he still likes to bake cakes at home.

"A lot of things about my life was hard before. I'm also really glad to be on the right medication now," says Ken, looking down at his hands. "It helps me keep things that are supposed to be in the past in the past."

Jennifer explains that sometimes Ken had a hard time with that. He would go over things in his mind a lot, a symptom of his mental illness, but now that his medication has helped him become more stable, he's able to concentrate on the present and even his future.

ASPIRE is a bit of a one-stop-shop for Ken's services. They help him with job coaching and placement, facilitate his independent living situation, and ensure that he's getting his medical and behavioral health needs are being met. You can tell that Jennifer is really proud of how far Kenneth has come in his life. She wants him to be able to tell his story.

"When I was in Thomasville, I used to do a lot of planting flowers around people's mailboxes and stuff," Ken says. "Roses and stuff. Also, tulips and daisies. Different kinds of blooms. Roses are my favorite flowers. You always have to make sure they're in the right kind of soil and they don't get too much sand. They need good soil."

We all need good soil to thrive. Thanks to the Medicaid waiver and ASPIRE, Kenneth is able to do so.

Writer: Shannon Turner, Photographer: Lynsey Weatherspoon