The Enthusiastic Cheerleader
Madeline Petrone
Kennesaw, Georgia (Senate District 37)
Madeline has striking, pale, blue-green eyes that open wide when she talks and expressive hands and eyebrows that punctuate her thoughts. Her intellectual disabilities and attention deficit and hyperactivity disorders are the direct result of a birth trauma, when her brain was deprived of oxygen.
Madeline is learning to listen and not interrupt, but her enthusiasm bubbles up out of her and provides a parallel running commentary to the general conversation. She is an enthusiastic cheerleader to everyone present – "You tell them, Mom!" she says.
Her mom, Pat, is Madeline's best friend and biggest supporter. For much of her life, Madeline didn't have a cheerleader at her side telling her she could do what she wanted. In fact, she had the opposite. The bullying began when she attended public schools, where in mainstreamed environments like physical education and lunch, Madeline's classmates abused her physically and verbally.
When Madeline turned 18, Pat enrolled her in a group home. At the home, Madeline exercised, lost weight, was safe from bullies and learned life skills like cooking and simple chores. She also had a job for four hours a day working in a plant nursery. Madeline smiles at the memory and asks: "Do you like pansies?" (Story continues below after slideshow.)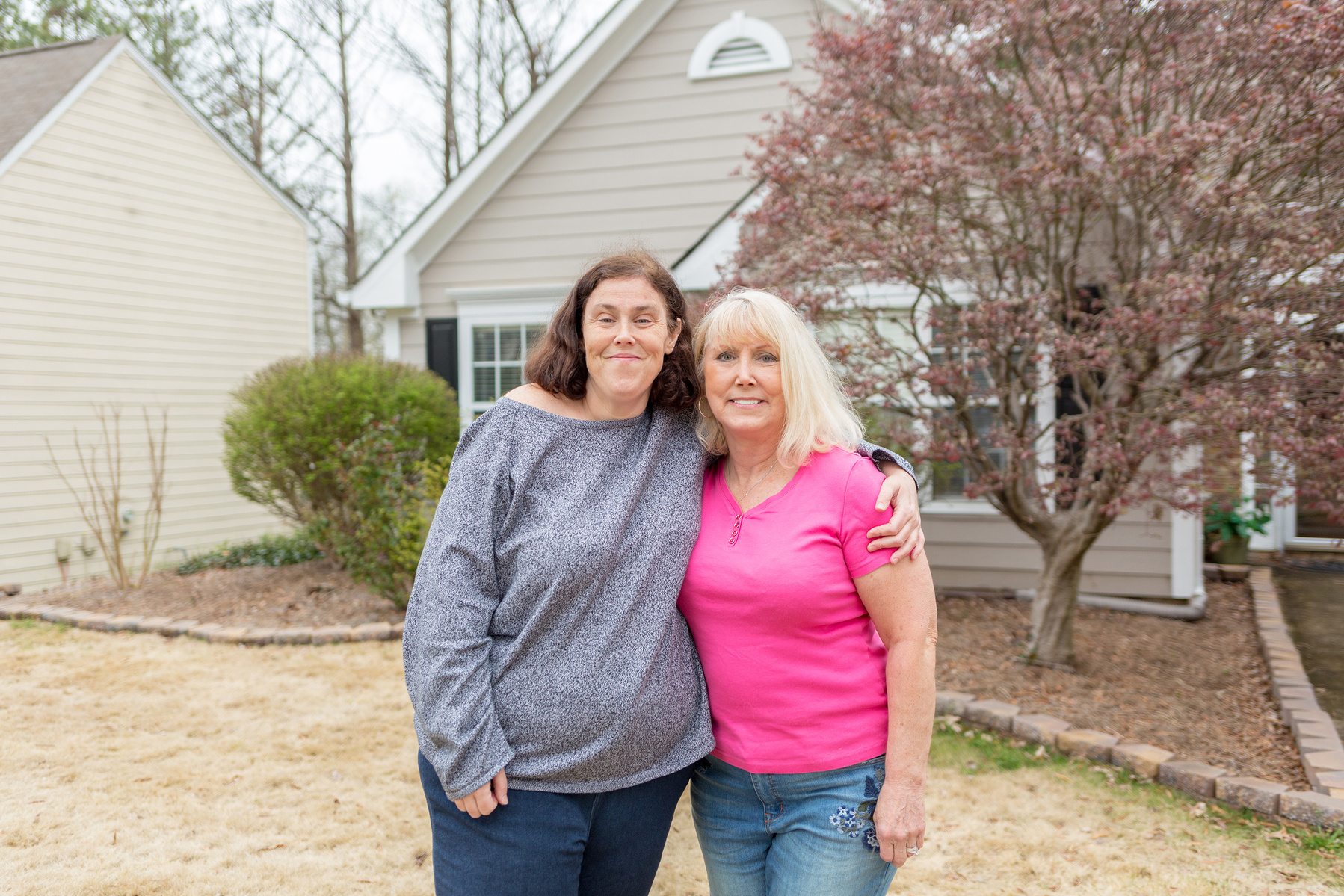 For the next 15 years of her life, Madeline lived in various group homes, initially paid for out-of-pocket, then eventually by a waiver. But in Madeline's long view, group homes were not ideal. "They doped me up, gave me my meds and my dinner early and told me to go back to sleep, don't come out. I was bored to death."
Madeline states proudly that she is an advocate and community volunteer. She meets with legislators at the state capitol. "We go down and advocate for them to close group homes." She tells them that residents don't get enough privileges or independence and spend too much time cooped up inside. Her vision is that more people like her can have the means to live independently with adequate supports or with family.
For that to happen, more people need Medicaid waivers – also known as COMP waivers. Madeline has had hers since around 1996. With it she can hire staff, set personal goals, and decide what she wants to do and when. Instead of being told to sleep most of the day, Madeline learns how to do her laundry and house chores, go grocery shopping, prepare meals, plan her day and set goals. And when Madeline wants to get out into the community – to the library, a restaurant or a movie, for example – her support professional goes with her to make sure these experiences are safe and rewarding.
Madeline volunteers at five different locations and she gleefully lists them off: she plays bingo with seniors at a local nursing home; she volunteers at the Tellus Science Museum; she works at a horse ranch; she helped out at a local thrift store; she is on the Council at Georgia Council on Developmental Disabilities; and she participates in a therapeutic program with parks and recreation. Madeline says of all her work, "I can make a difference for people. That makes me feel good."
What does Madeline dream for the future? She wants to create a social club that brings together people with intellectual and developmental disabilities and typically-abled people. And she wants to see group home care replaced by independent living models.
As I get ready to leave, Madeline beams and says, "We're going to Washington DC in April! We're going to visit Donald Trump."
"And what will you say to him?" I ask. "To fund Medicaid and shut down the group homes and institutions!"
Writer: Moira Bucciarelli, Photographer: Lynsey Weatherspoon