Two Escape Artists In One House
Matt Smith
Pine Lake, Georgia (Senate District 41)
Matt is a 31-year-old man with autism. He and his mother, Laura, live in Pine Lake, a small community built around a manmade lake.
One time, a Pine Lake Public Works employee, Raul, found Matt wandering down Rockbridge Road, which borders their town. Raul had a suspicion as soon as he saw Matt walking along the side of the road and figured he wasn't supposed to be there. He pulled over and asked Matt if he wanted a lift. Matt happily got in his car, so he was able to bring him back home without incident. This is the benefit of living in a small community where people know each other.
While Matt's a man of few words, his tendency is to repeat words back to you when you ask a question, but not to initiate conversation. For instance, he doesn't answer the question "What's your favorite cookie?" Instead he might say, "This cookie."
In the past, Matt has tried with trainers to communicate through speech boards or letter boards, as well as sign language, but his arms lacked the tonality to be able to control and point at specific things. (Story continues below after slideshow.)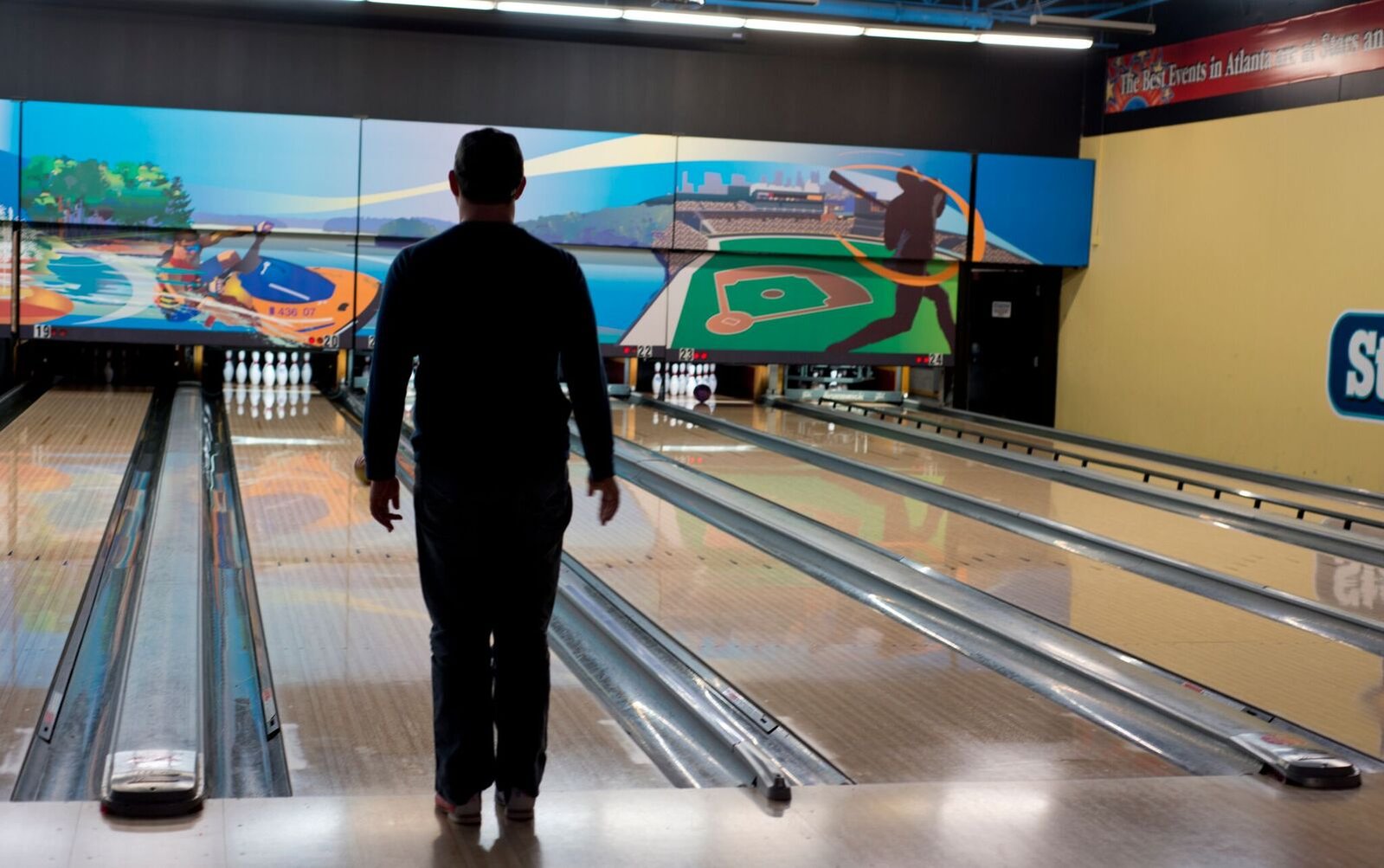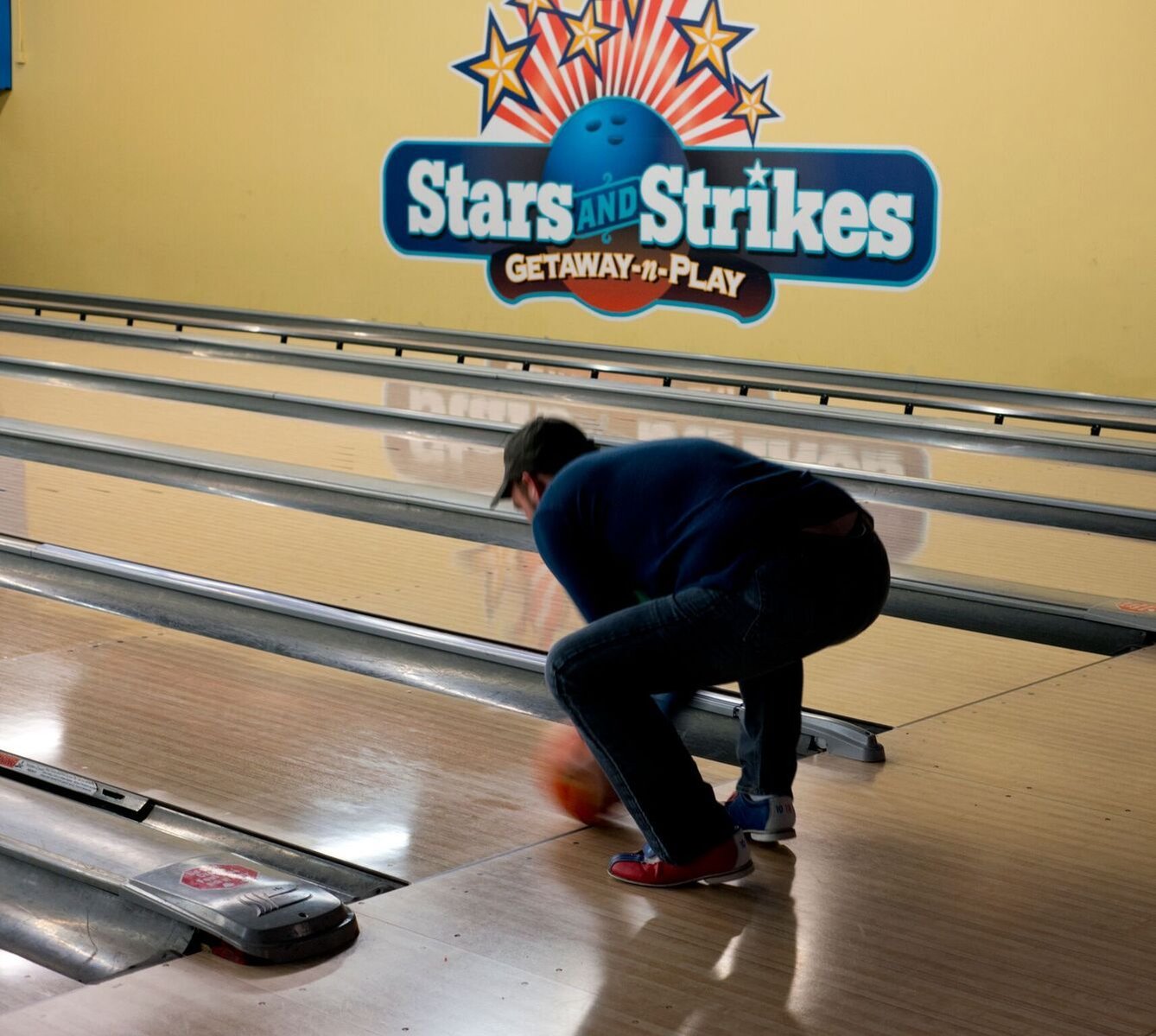 Laura works as a tourism coordinator for the City of Norcross. She calls it a "second-wind career" after having been laid off from being a graphic designer during the economic downturn of 2008. After going through a divorce when Matt was quite young, Laura knew she was going to need help raising a son with severe autism. Matt began to show signs that he was developing differently when he was just 16 months old. She'd already noticed that he was a very passive child, but a doctor spotted increasing signs and began to ask questions. By the time he was three, he was in an early intervention program called Babies Can't Wait.
There was a time when she was working and his special education program at school let out an hour earlier than the rest of school. There was no aftercare, and her job had only a little bit of flexibility. She was able to have her mother and grandmother pinch hit for a couple of hours in the afternoons. By the time Matt was eight, though, she knew they were going to need more help.
Thanks to a social worker who helped walk her through the Medicaid waiver application process after he went through testing that definitively diagnosed his autism, Laura and her family conducted a letter-writing campaign. The campaign was eventually successful and managed to get Matt moved up on the waitlist and then onto the Medicaid waiver when he was just eight years old. It's been a life changer.
Now, at 5:30 a.m., which is an hour Laura still struggles with sometimes, they get up every morning to prepare for the bus that takes Matt to the Foundation for Exceptional Achievers (FEA), a pre-vocational day program just a few miles away. Matt's participation in the program is paid for by his waiver. So is Michele's presence in his life. Michele is there to coach and provide goals for Matt, keeping him on task, and to drive him to places after FEA is over anywhere from one to eight hours a day, as well as for respite care for Laura a few hours a month.
Speaking of goals, after his recent visit to Emory's Marcus Autism Center, Laura and Michele celebrate together that Matt's weight is down by one pound. He doesn't seem like a very heavy guy, so when we ask what that's about, Laura explains.
"When he picks up weight, then he has cholesterol issues. Michele and I just have to work together on not giving too many treats and things, so he doesn't double up and have two dinners between us. We get him out for walks too. We belong to the YMCA nearby, and he loves to go to the pool. And he loves to dance!"
That's a good thing. The group that Matt bowls with, SASSY, also sponsors dances on a regular basis. SASSY stands for South DeKalb Association for Super Special Youth, Inc.
As we're packing up to leave, Laura says, "I just want to make sure people know what a difference these [Medicaid waivers] have made to us. It means whether you have a life or not. If we didn't have this, I'd be on welfare because I wouldn't be able to work. I would just be taking care of him all the time. It's too bad so many people have to wait for it. We've been fortunate. So far." As we start for the door, Matt smiles and says with fervor, "BYE!" He's ready for those pajamas. It is a rainy night after all.
Writer: Shannon Turner, Photographer: Haylee Fucini-Lenkey