When Hobby Becomes Career
Nanditha Isaac
Macon, Georgia (Senate District 18)
Nandi – short for Nanditha – is finally home. She has lived in a variety of places, some better than others. Nandi gets emotional as she recalls painful experiences from her group home life – in one instance being told to pack up and move on short notice; in another being confronted and shouted at by a staffer. These distressing experiences have led Nandi, at age 35, to move back home with her parents. This time, she moved into a small apartment her architect father built for her. It is just a stone's throw from her parent's simple ranch home and Aquaponic garden on a wooded lot outside Macon. Nandi's family paid for all the construction and furnishing of the apartment home.
Nandi is a woman with a visual impairment and Down syndrome who lives in the Macon area. She stands at the doorstep of her very own home, thrilled to have visitors to show around. She starts in the living room, then the kitchen, and then her bedroom. The walls of her bedroom feature beautiful and colorful framed photographs that Nandi has taken – a smiling dolphin and a graceful sailboat. She tells us how she discovered her talent for photography through a club called Shutterbugs. (Story continues below after slideshow.)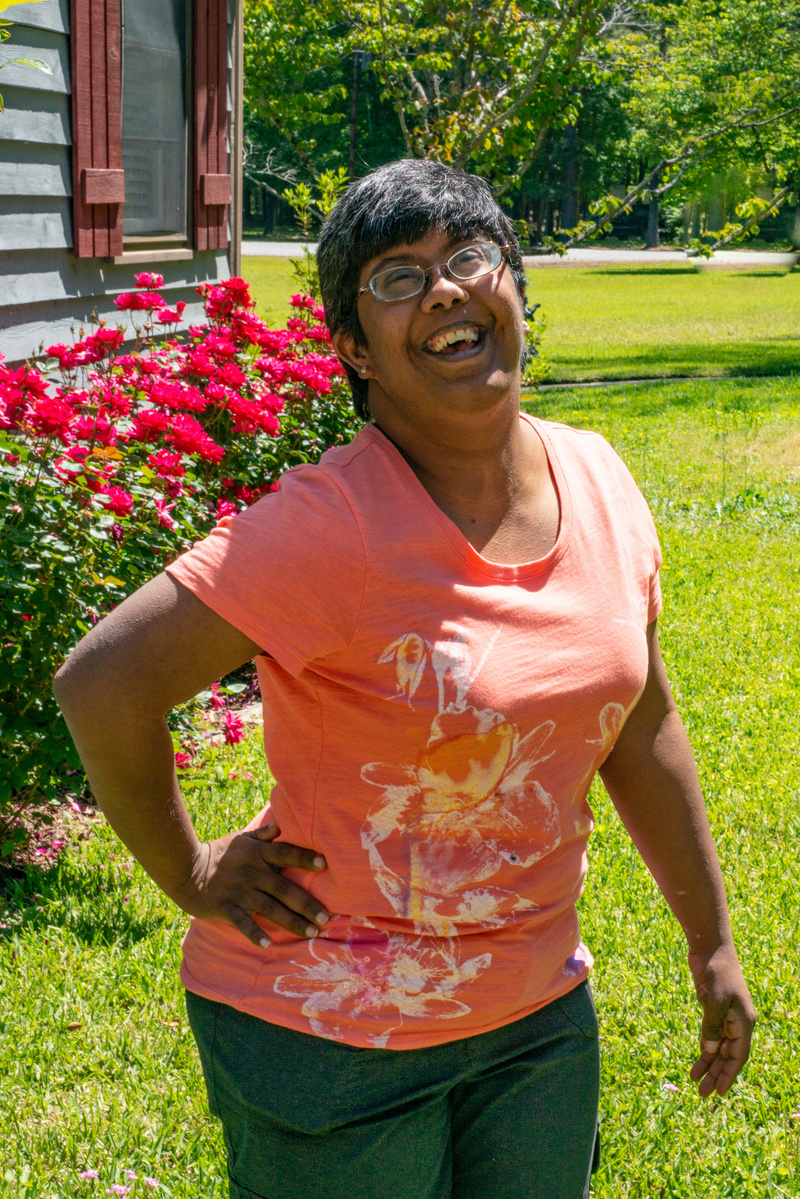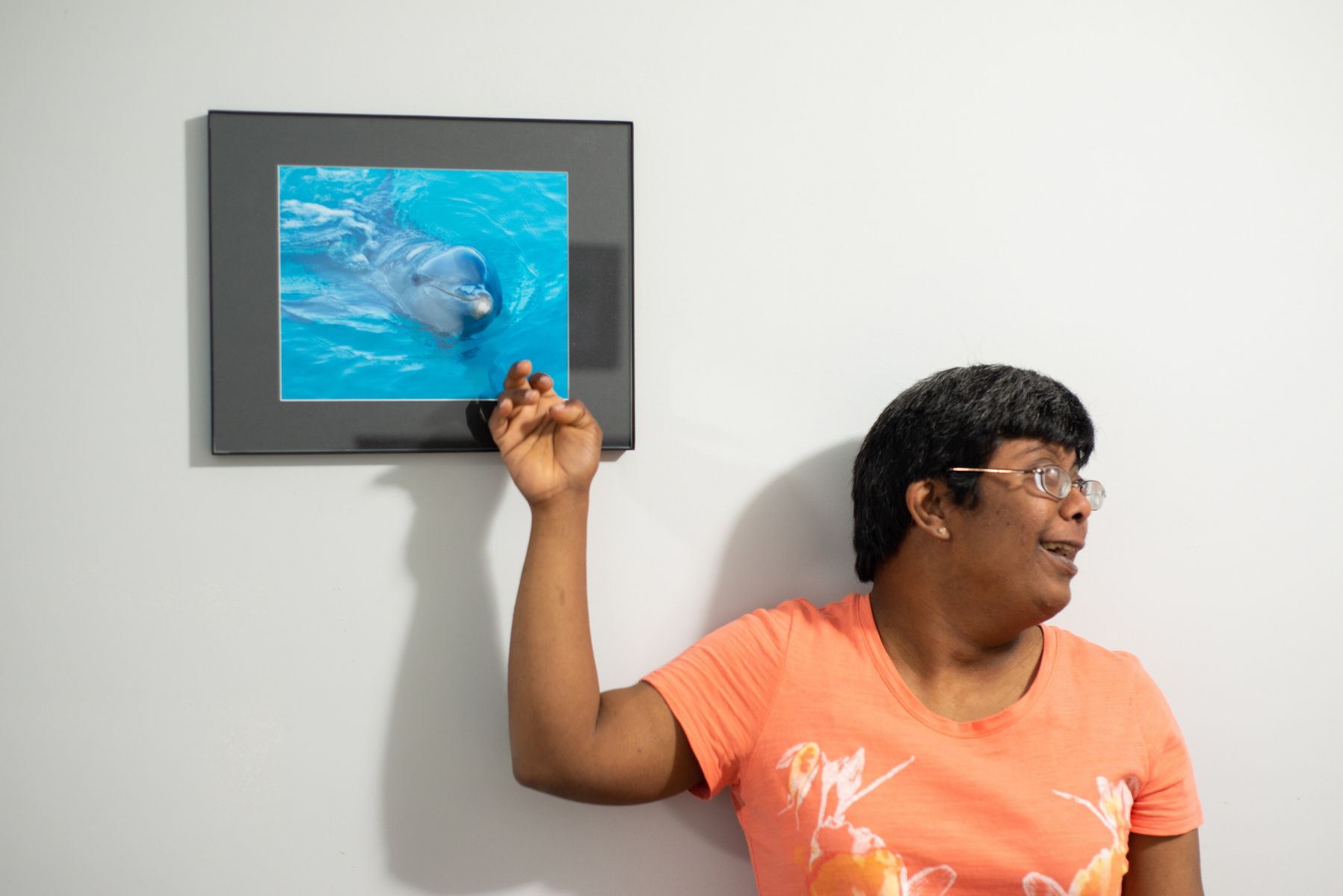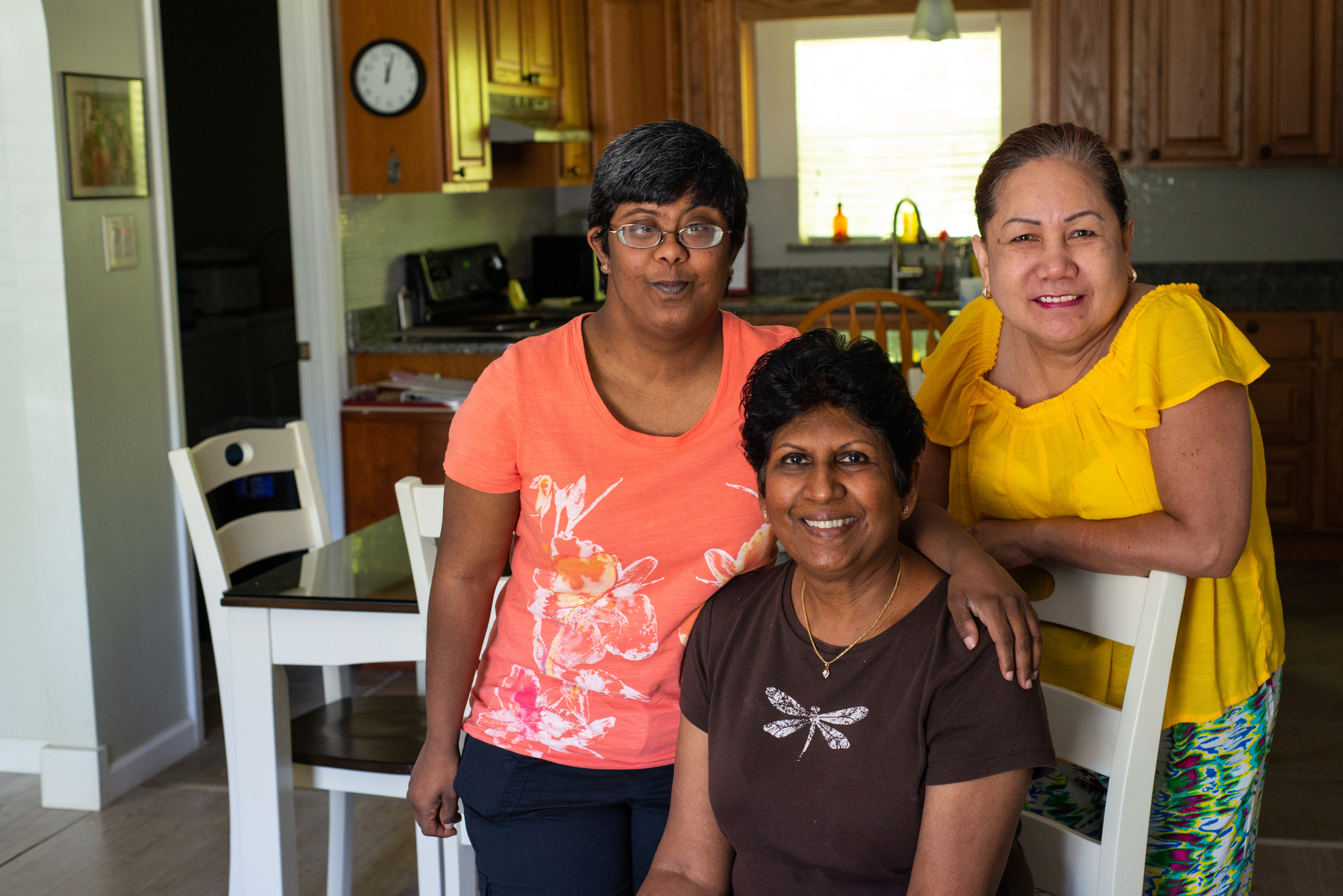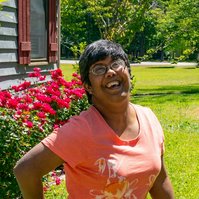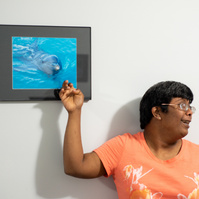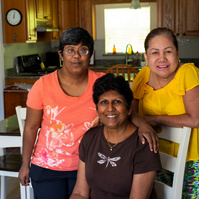 Nandi is able to thrive and succeed at home due to the love and dedication of her parents. Her mother spends 20 hours or more per week on Nandi's support, care, and advocacy. But Nandi also has a participant direction COMP waiver that allows her 50 hours of caregiver support each week. Having these caregivers allows Nandi to have a vibrant community life where she contributes through meaningful roles. Nandi's mom says about the positive impact of the waiver: "It has vastly improved Nandi's independence, self determination, ability to work and general quality of life." In addition, her social security disability insurance (SSDI) helps cover her living expenses. If Nandi didn't have these financial resources, she would most likely still be living in a group home or institution.
Thanks to these resources, Nandi has also been able to supplement her income through entrepreneurship. With the encouragement and guidance of her care team, Nandi's interest in photography led her to start her own small business, "Scan with Nan." The scanning business idea is a good fit for Nandi, because, as she admits with a disarming self-awareness, she "gets distracted easily, especially by TV." At one of her previous jobs that became a problem, as there was often a television on in the background. But at home with her caregiver or her mom, she can focus more easily and take breaks when she needs.
Her caregivers are critical to giving Nandi the support she needs to set goals and allocate time for her scan orders but also participate in her numerous community and social events. Because Nandi is not all about the business; she spends about 20 hours a month engaged in volunteer and community service. She does public speaking events, where she talks about ways people with developmental disabilities can plan for transitions from school to work or life in the community. She serves on boards and does advocacy work, and recently was hired with the "Living Well Georgia" project for a 5-year period. In that role she will co-train direct support professionals about "supported decision making."
Getting the COMP waiver was not an easy or quick process. After years of perseverance, they finally received a letter from DBHDD saying Nandi had been determined eligible for waiver services and was on the waiting list. In 2005 they received the news that would change their lives for the better. "We literally jumped for joy and thanked God when we received the letter saying Nandi was approved to receive services. Unfortunately, from the approval letter to the start of services was an incredibly long time with more follow ups and jumping through hoops." It wasn't until late 2005 or 2006 that Nandi began to receive NOW Medicaid waiver services.
As Nandi's mom says, "The waiver has given us joy to see Nandi able to live her own life and to grow in so many areas. We have peace in knowing that it is possible for Nandi to live a good life in her dream home. We thank God that she has these wonderful opportunities and experiences." The Isaac's story demonstrates the perseverance and hope that it takes for families to receive the services and supports they need to thrive. Thanks to the waiver, Nandi and her business are flourishing.
Writer: Moira Bucciarelli, Photographer: Haylee Fucini-Lenkey