Patrice Alleyne
Lithonia, Georgia (Senate District 10)
Patrice Alleyne is nowhere to be found. He was supposed to show up for his interview and photo shoot at 10 a.m. Minutes go by. The staff at the East DeKalb Community Services Board (CSB) in Lithonia, where the interview was to take place, don't know exactly where he is. Is his bus running late? Did he accidentally forget and go to Literacy Action instead? They don't think they have a cell phone number for him.
Originally born in Guyana, a small country in South America, Patrice is a 49-year-old man living with intellectual disability. Because he and his family immigrated here after his 18th birthday, they have been unable to prove that his disability was present before the age of 18, the legal definition of developmental disability in the state of Georgia. Therefore, he has not been able to obtain a Medicaid waiver. Getting medical records from Guyana, particularly with a sick and elderly mother, has so far been impossible. This fact has meant ripple effects for Patrice.

One of the largest impacts of Patrice's lack of support is that he does not have a Community Living Specialist in his life the way that other people on a Medicaid waiver often do. Without anyone to guide him as a caretaker might, and because his family are all either elderly or remote, he is drifting. That's why he's now absent. (Story continues below after slideshow.)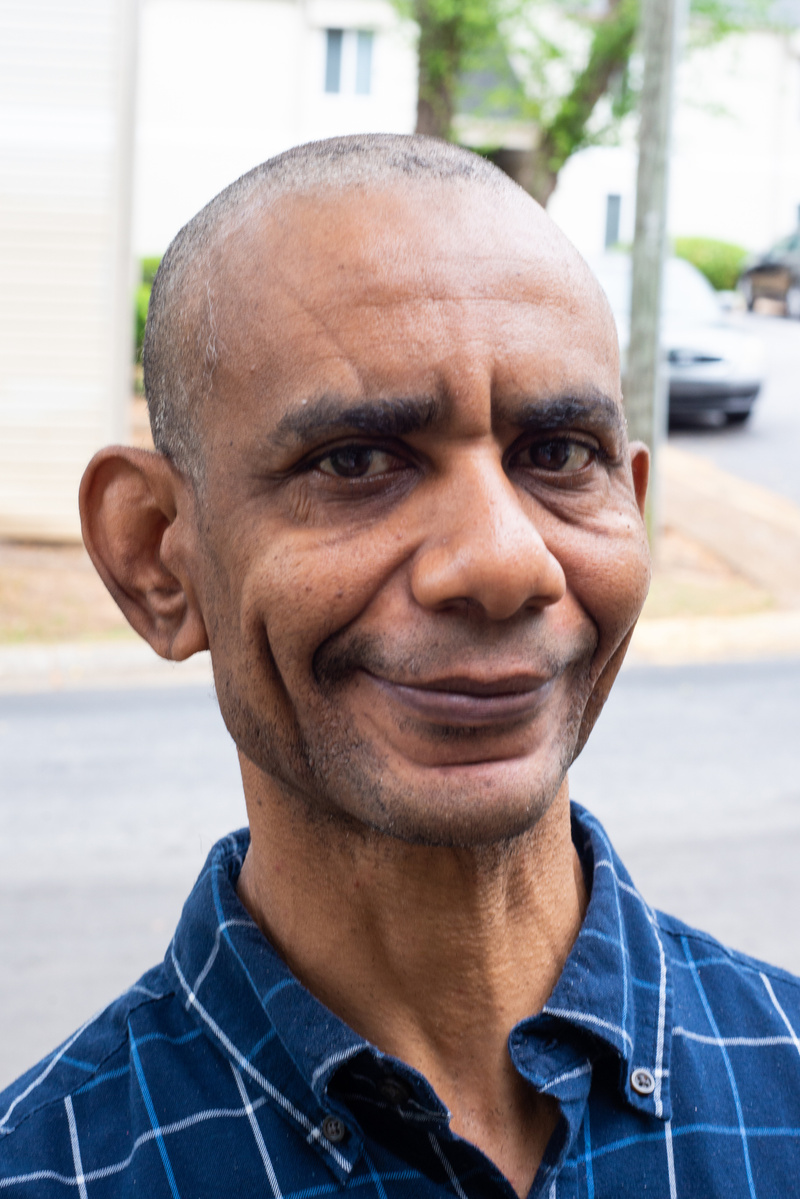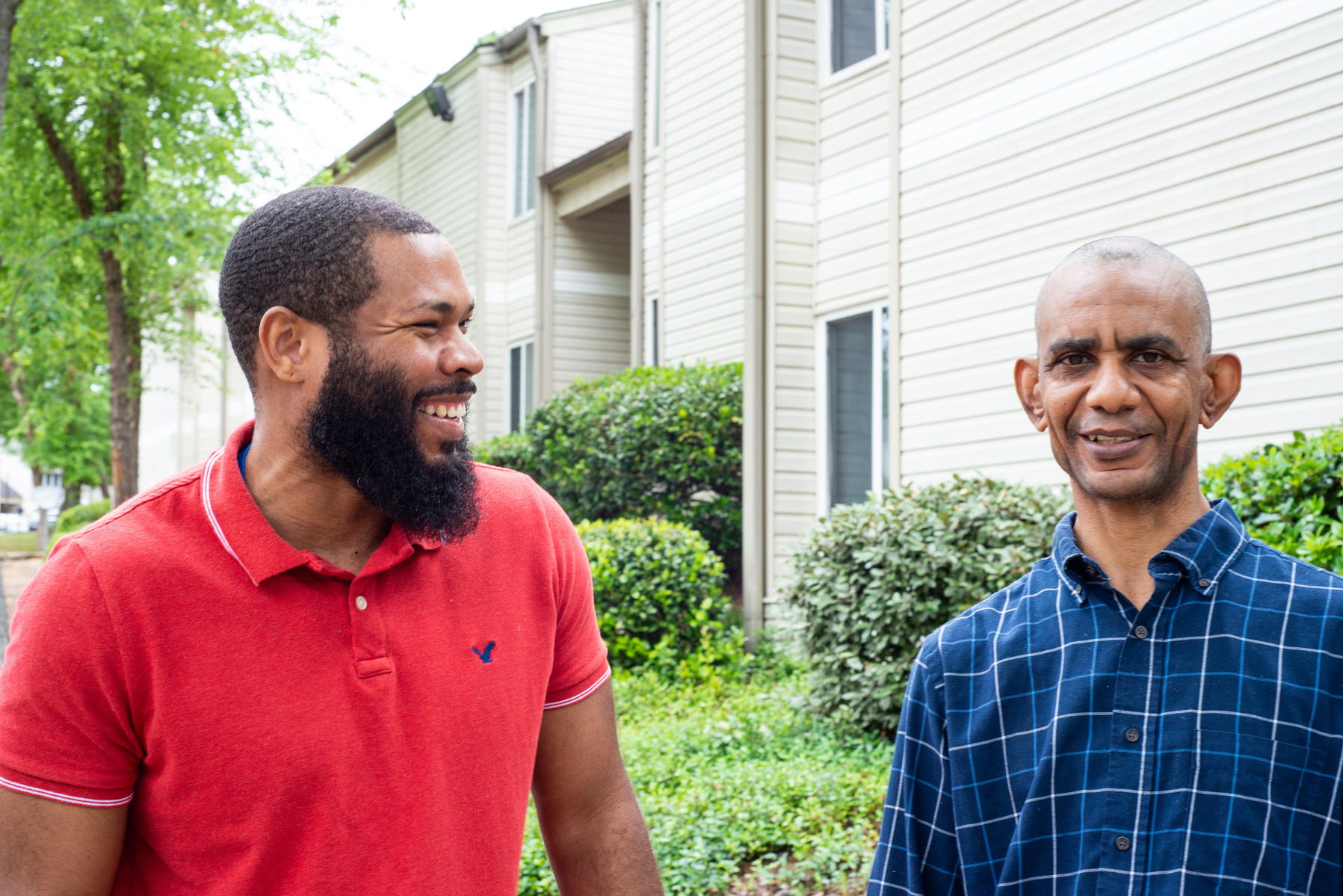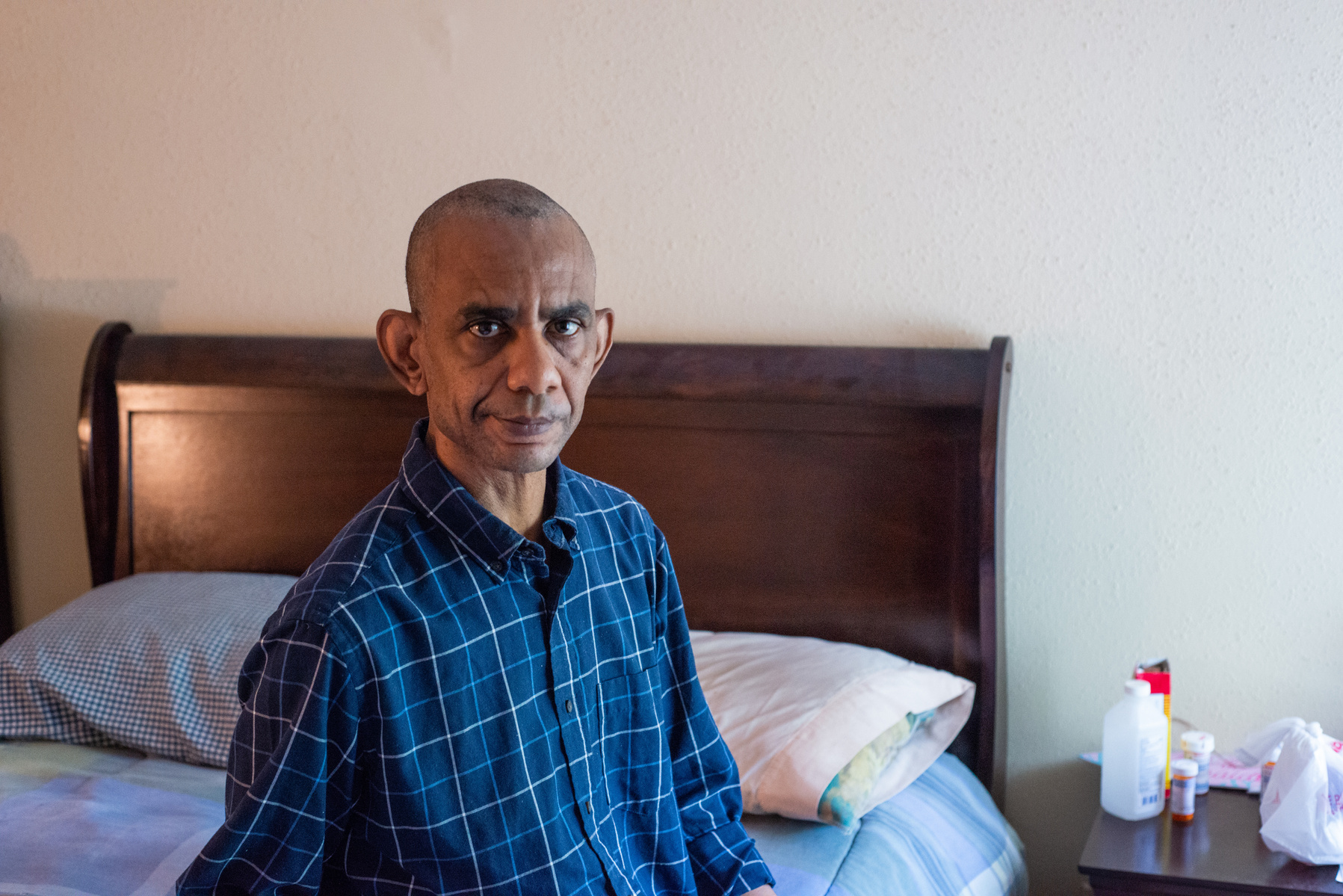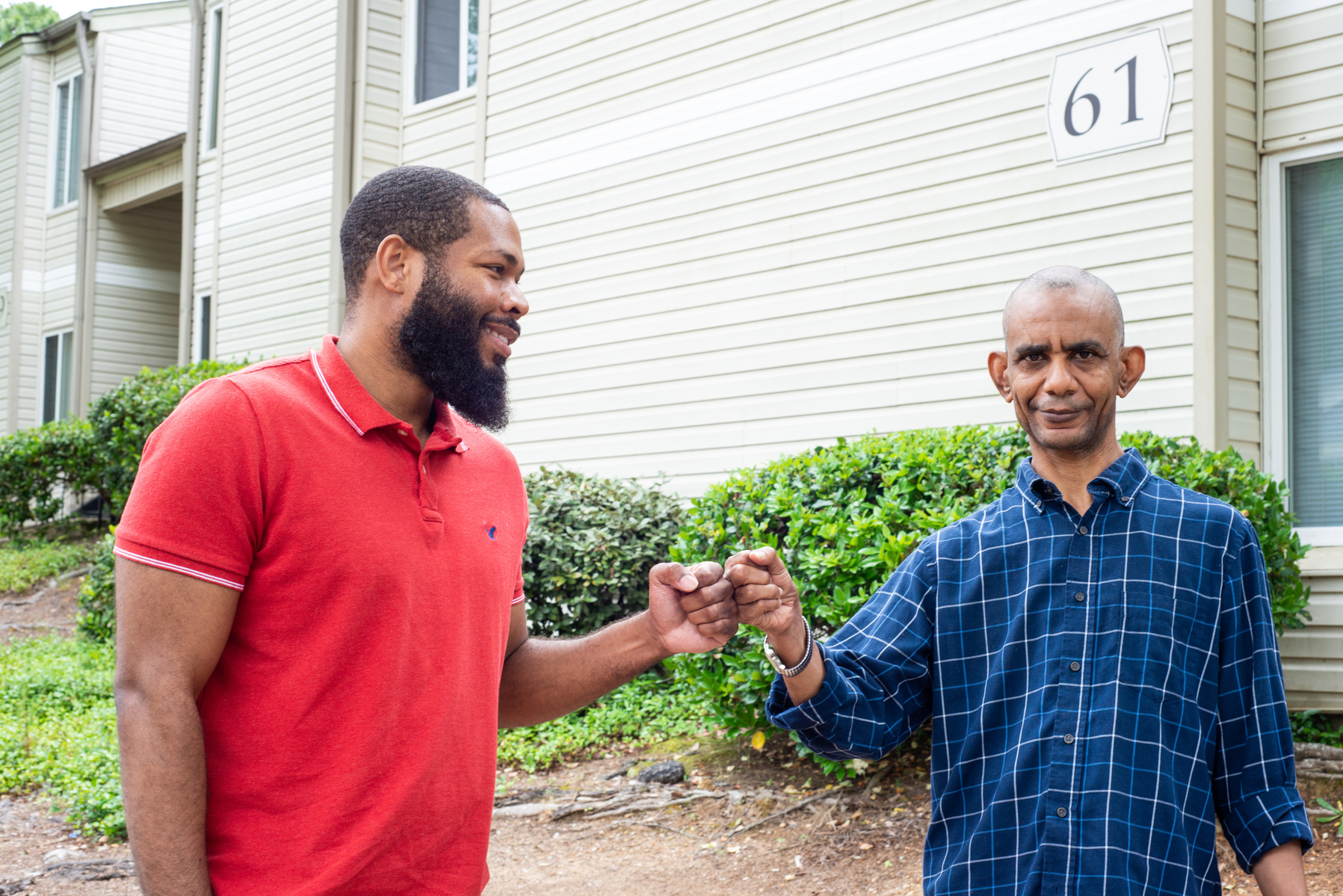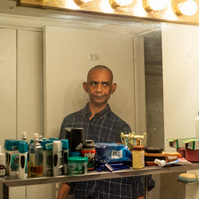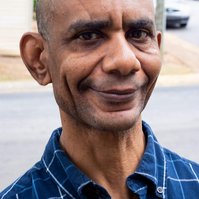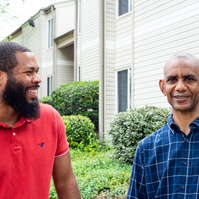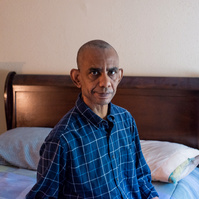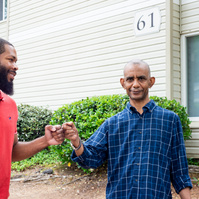 With the little support he's receiving through the CSB's Behavioral Health Residential Program, Patrice lives in an apartment with a roommate. For a while, the roommate has been a natural support for him, making sure that Patrice eats when he does. However, Patrice has visibly lost a significant amount of weight in the last six months. Nick says, left to his own devices, Patrice might make a sandwich for himself but forget to put the meat on it. Additionally, his roommate is moving out soon. He has no idea who Patrice's new roommate will be.
At this point, 45 minutes have gone by. Patrice still hasn't shown up for his interview. Nick goes to encourage his staff to dig deeper into their files, and a contact number is finally found. So is Patrice – sitting at home. Nick leads us to Patrice's apartment, not only to help out, but also, since Patrice hasn't shown up where he was supposed to, he has to deliver his meds for the day.

When we arrive, Patrice is standing outside calmly. We walk inside and go upstairs to the second floor to nearly complete darkness, even though it's mid-morning. All the lights are off, blinds drawn. There is a dim, purplish neon light in the far corner. We stand just inside the doorway. "Did you want to show us in and turn on some lights, Patrice?" Nick asks. "Ok," Patrice responds, quietly. There is a smoke detector chirping occasionally to alert that its battery is low. As Patrice turns on the lights, we begin to settle in.

Patrice says that taking classes at Literacy Action is one of the best things in his life. His favorite teacher is Dawn. The reason he likes her so much is she's a good teacher. "She's helping me to make my life meaningful," says Patrice. In Dawn's class, he's learning how to type and do research, and how to use the computer and mouse.

There is a beautiful tension, a dissonance, hanging in the room in these final moments. It follows us even as we emerge back into the daylight and go to snap a few pictures of Patrice in front of his apartment. There are the parts of the day when Nick speaks about the services Patrice lacks, the feeling of starkness in his apartment, seeing how his clothes hang off him, the moments of wondering where Patrice was and just the lack of clarity of what might happen to him moving forward into the future. We layer that over all he's said about his faith in God and that everything will work out, hearing him talk about how much he loves his family and how good his mom's cooking is. Life is a patchwork quilt, seemingly unplanned, both complicated and beautiful.

Writer: Shannon Turner, Photographer: Haylee Fucini-Lenkey