Reggie Evans
McDonough, Georgia (Senate District 17)
Reggie enters the room with his cane out before him and taps his way to his seat. He retracts his cane and slips it into the black pouch attached to his belt loop. A woman's voice with an Australian accent speaks from his phone to let him know he has a text message. Reggie taps his fingers to the small screen to reply; his phone chirps rapidly each letter, "I" as in igloo, A as in apple, M as in Mary, H as in Harry, E as in exit …" After texting his teacher that he is here at the interview, he begins to tell his story.
Reggie wasn't born blind. When he was one and a half years old, he and his siblings were playing in the street. A truck didn't see little Reggie and hit him, changing his life forever. Reggie sustained a traumatic brain injury and a visual impairment.

At the age of ten, Reggie enrolled as a student at the Georgia Academy for the Blind in Macon. "Suddenly, I felt free," he says. It was there that he got to explore his love of cooking, be with students more like him, and enrolled in job training program called Project SEARCH. (Story continues below after slideshow.)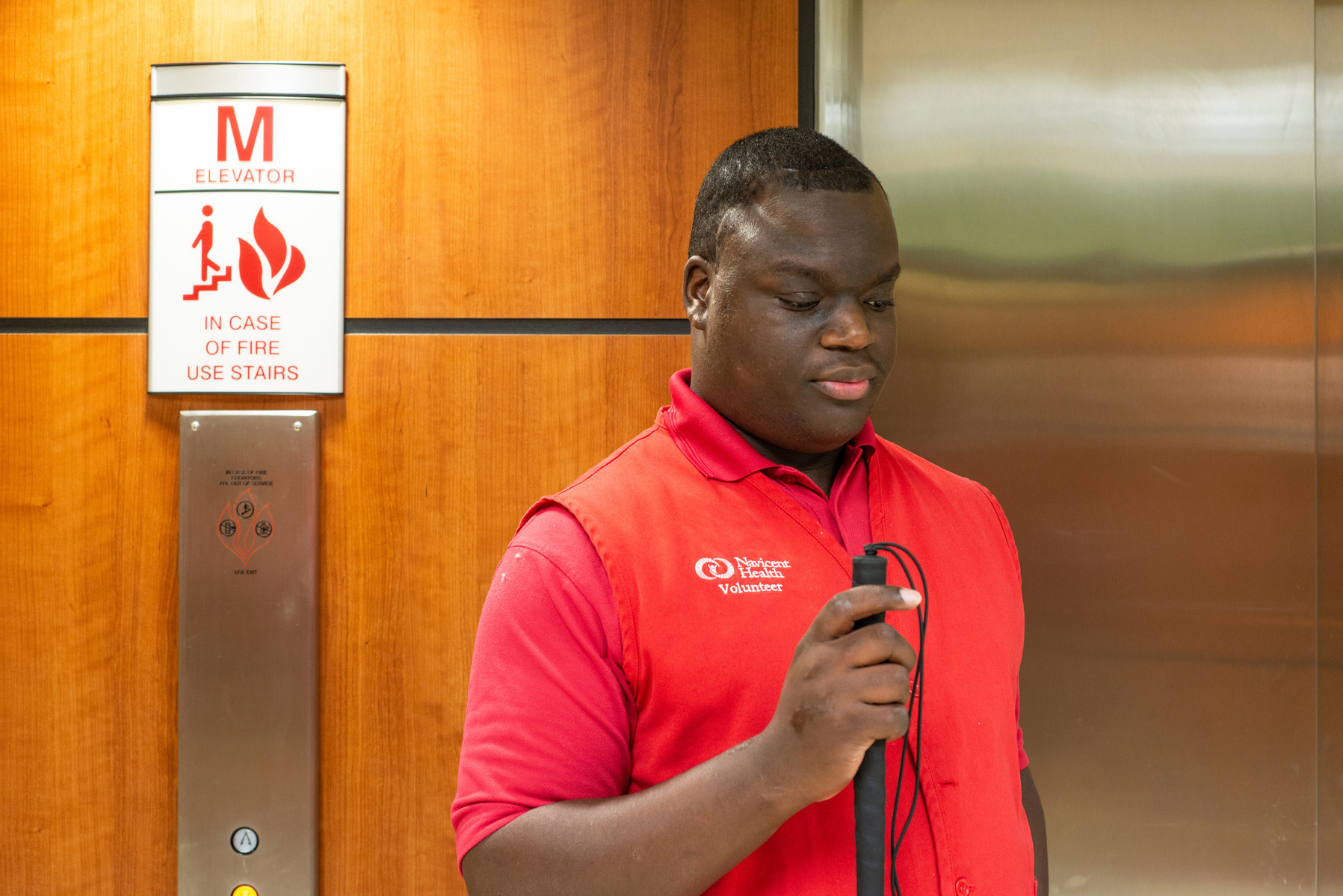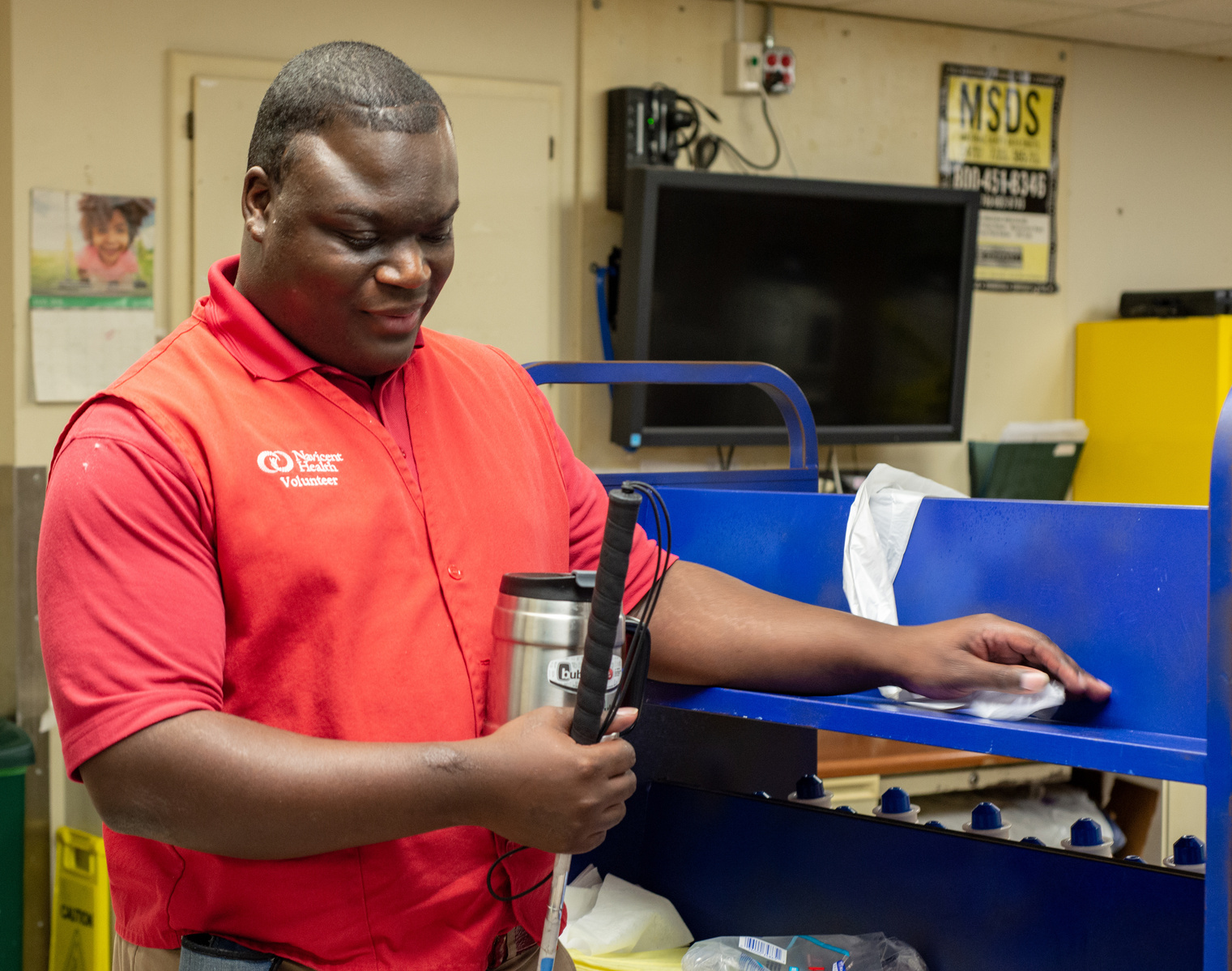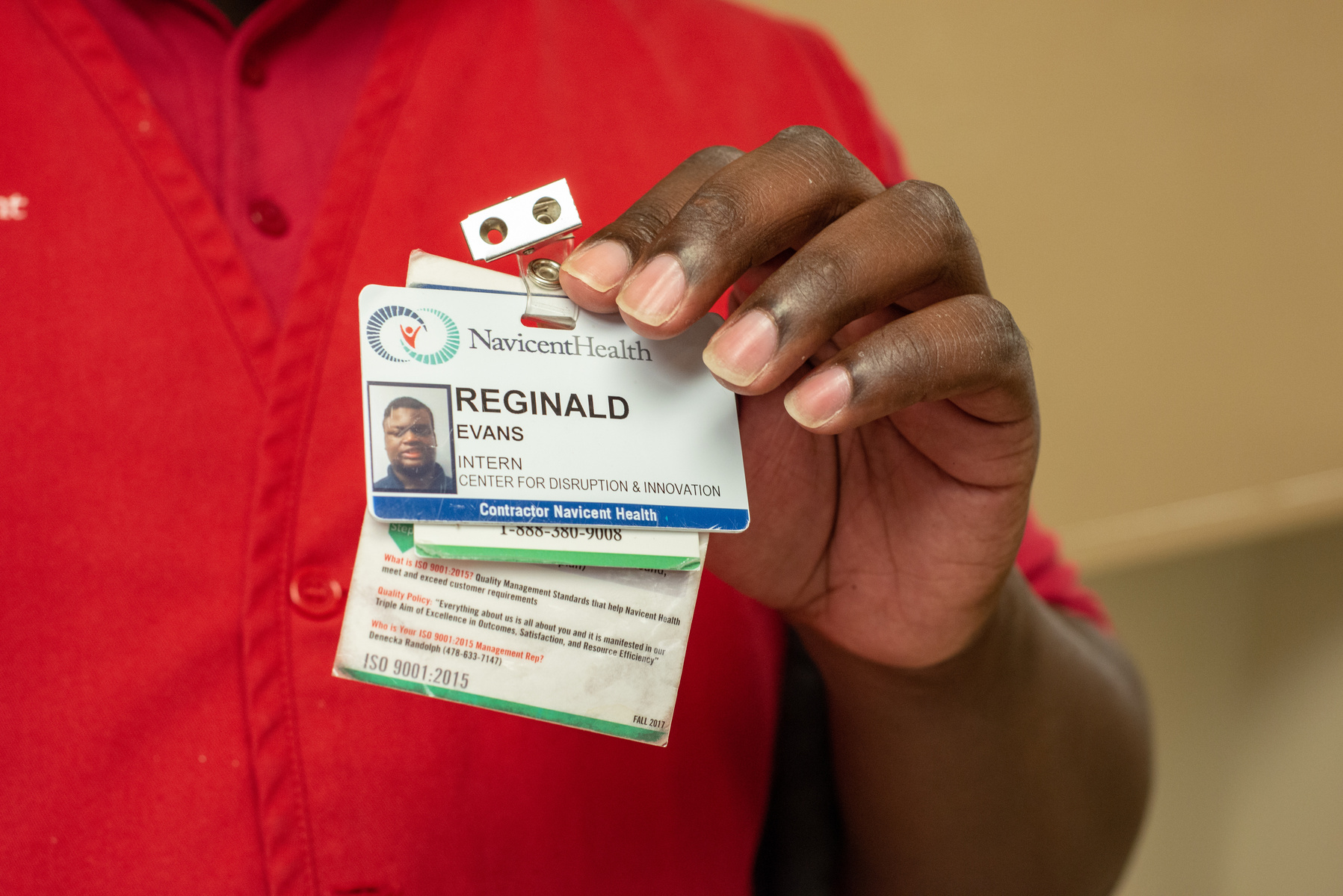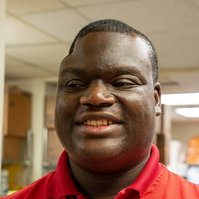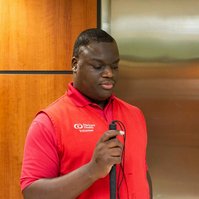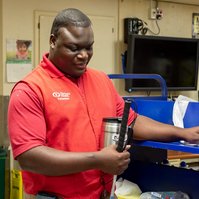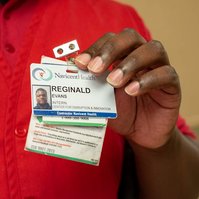 Project SEARCH was started at Cincinnati Children's Hospital 22 years ago by a special education teacher who wanted to see children with developmental disabilities gain employment. It became an international program, with currently 20-plus partnerships in the State of Georgia alone. Typically, students with developmental disabilities work at local hospitals, but now several non-hospital companies participate as well. Project SEARCH is always looking for new employers to partner with.
At Navicent Health, Reggie worked part-time in environmental services, where he washed linens, swept, mopped and buffed the floors, wiped down tables and chairs in the break room, and checked and restocked the umbrella bags. He also restocked supply carts. But Reggie also learned important life and job skills that he can take wherever he finds employment next – how to show up on time for work; how to budget and save money; how to make his own lunch; how to figure out his transportation to work (he takes Uber).

Another skill Reggie learned was how to ask for help so that he can succeed in a new environment. Reggie says, "At first I was scared, because I didn't know the people here and didn't know the building. But once I got used to it and started making friends it was OK." It took him about four weeks to feel comfortable making his way around the hospital. The hospital paired him with a mobility agent who helped Reggie figure out the best ways to get around the hospital and how to troubleshoot difficult areas.

Now that Reggie has graduated from high school, he has plans for his future. He wants to get a job, hopefully with the hospital where he works now; he wants to save money to get a house and eventually open an Italian restaurant, "Reggie's Place."

If he could talk with a legislator, what would Reggie say?

"Make this world a place for every visually impaired, blind, or person with disabilities so that they can do what they like to do, on their own or with a caregiver they get along with very well. Let's make this place a happy place, for everyone."

Writer: Moira Bucciarelli, Photographer: Haylee Fucini-Lenkey