Am I Gonna Be Stuck With You?
Robin Wilson
Dunwoody, Georgia (Senate District 40)
Fridays are Robin Wilson's favorite days. She gets to work at FurKids, the largest cage-free, no-kill shelter in the Southeast for rescued cats and dogs. Robin walks dogs, does laundry used in the care of the rescued animals and prepares kits that are sent home with every new adoption.
Her work at FurKids is supported by her job coach, Beverly Anderson, who Robin's mom, Jody, says "is more like a life coach."
Robin is a 32-year-old woman diagnosed with Williams syndrome, a developmental disorder characterized by mild to moderate intellectual disability or learning problems, unique personality characteristics, distinctive facial features and more.
Julia Galotti, FurKids staff member who runs the front desk, says Robin is a big help to the team. "It just makes so much sense and it's so helpful," she says. "We'd probably be running to the back ourselves to throw those kits together in the middle of the lobby being full on a crazy Saturday morning when everyone comes in to adopt." (Story continues below after slideshow.)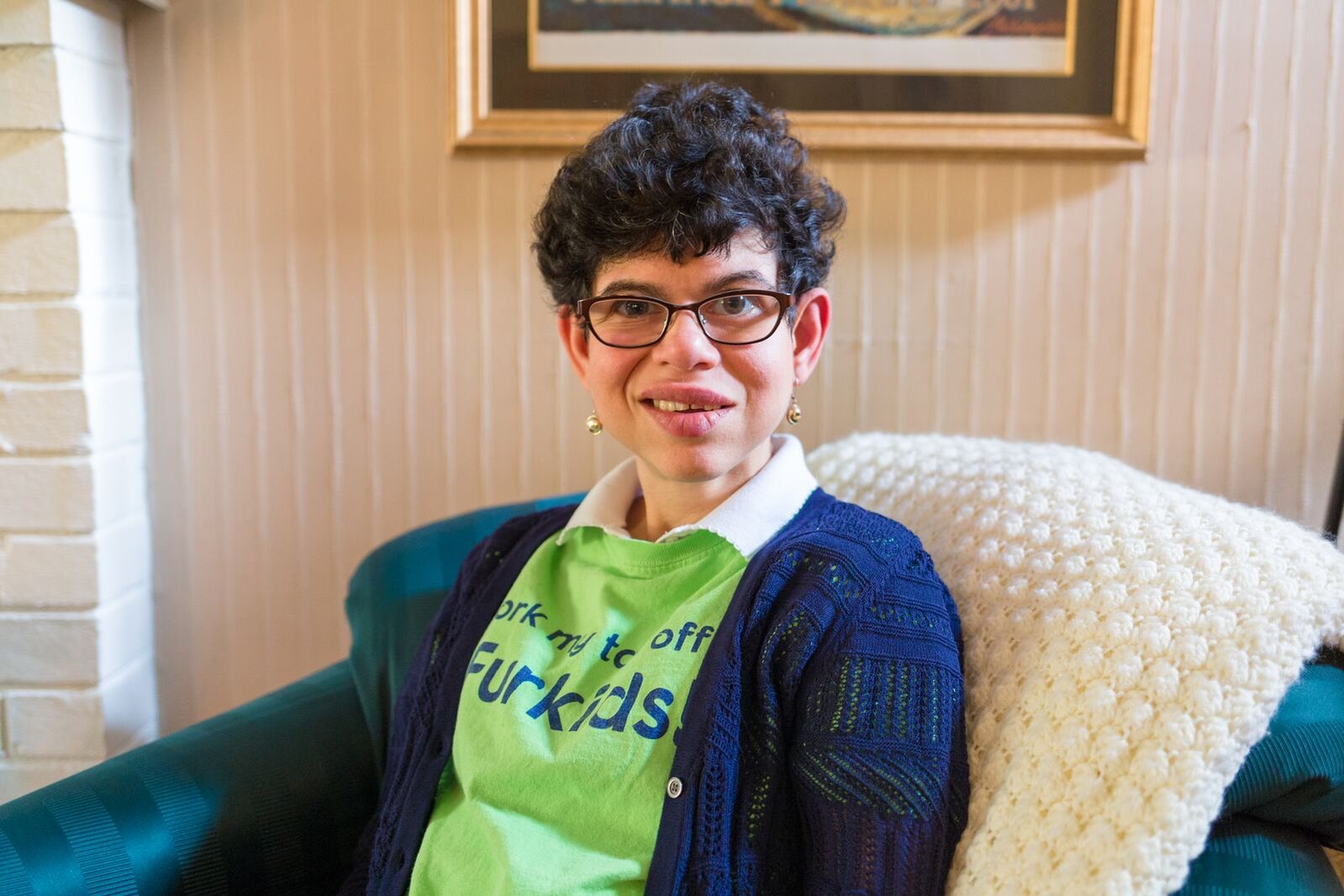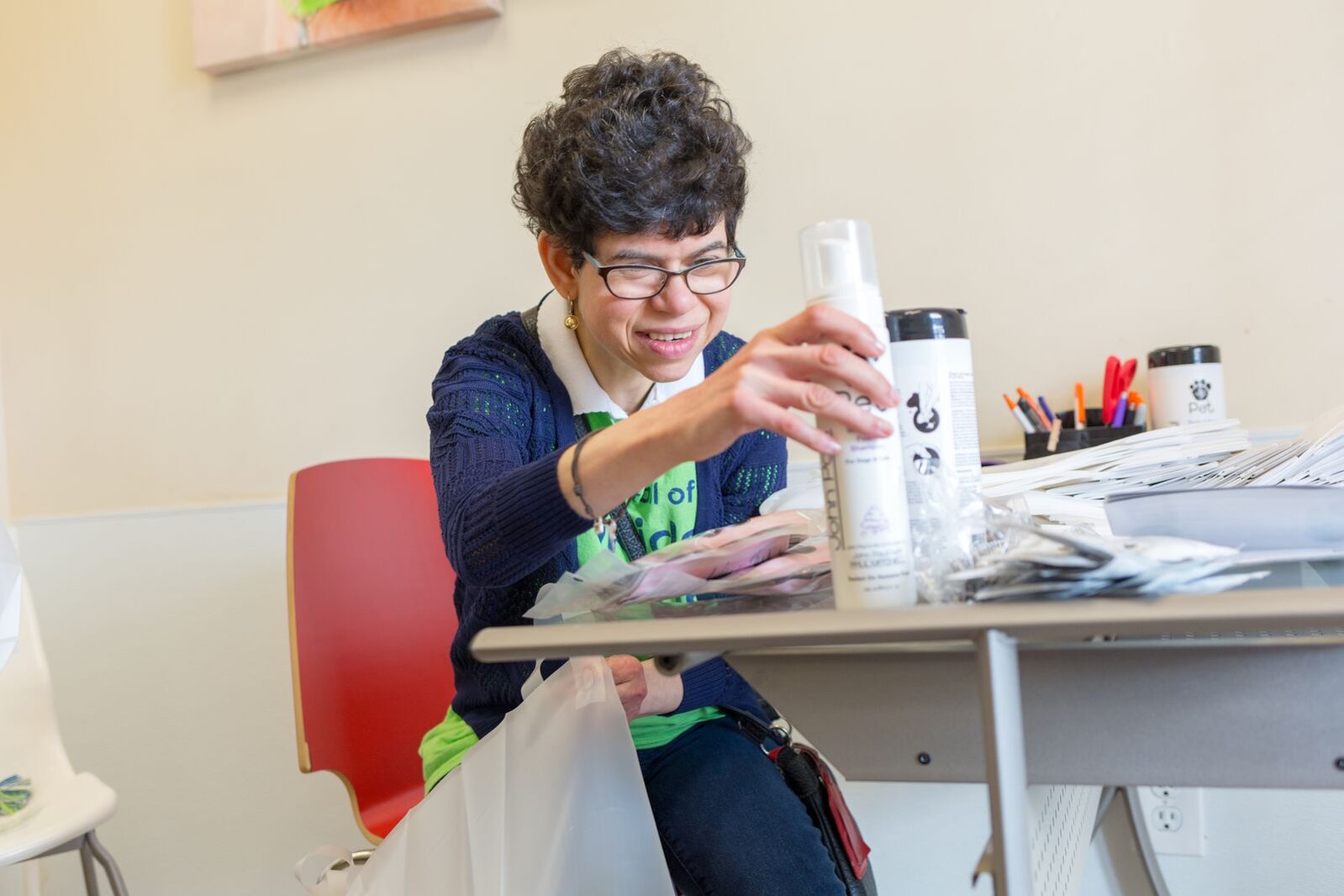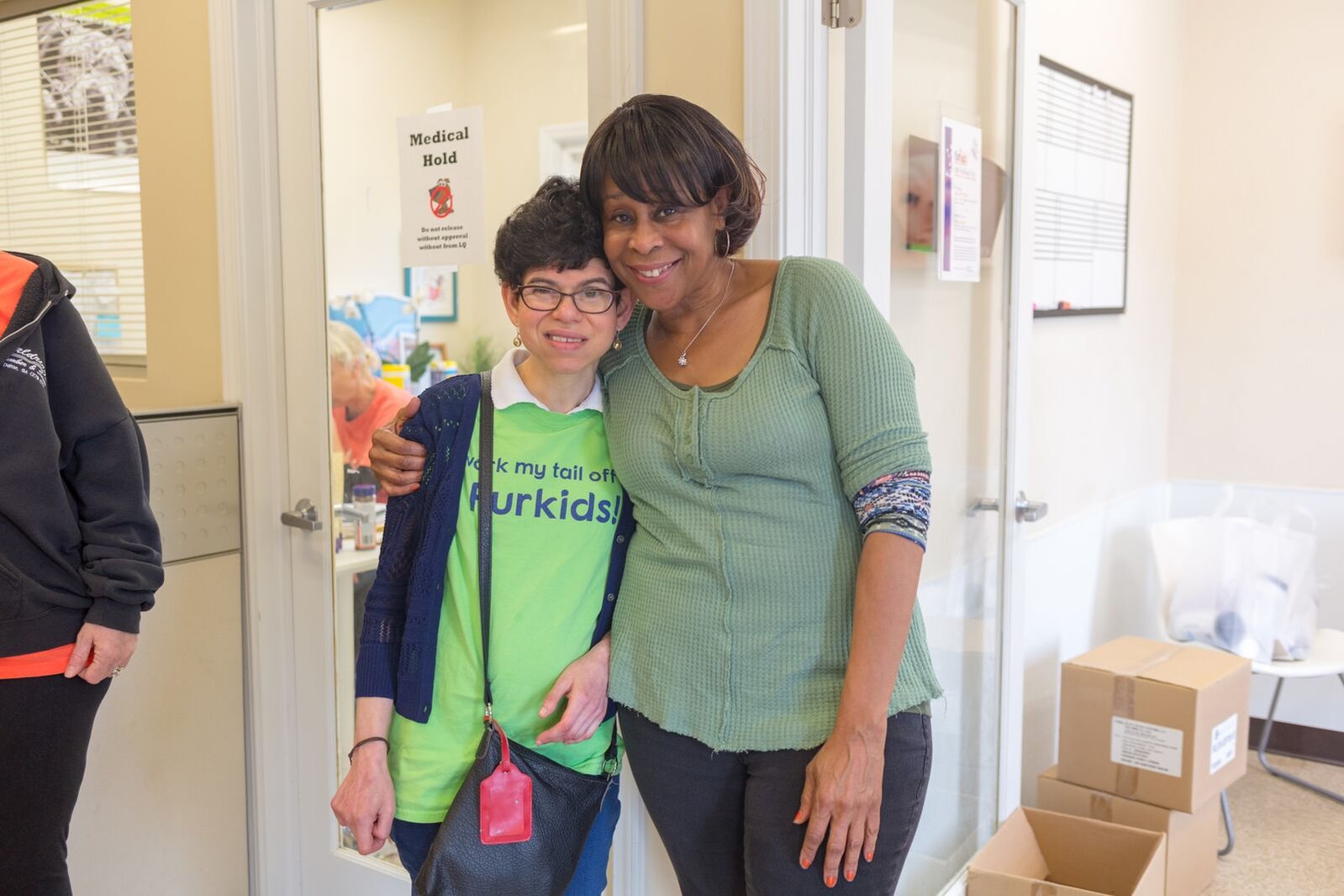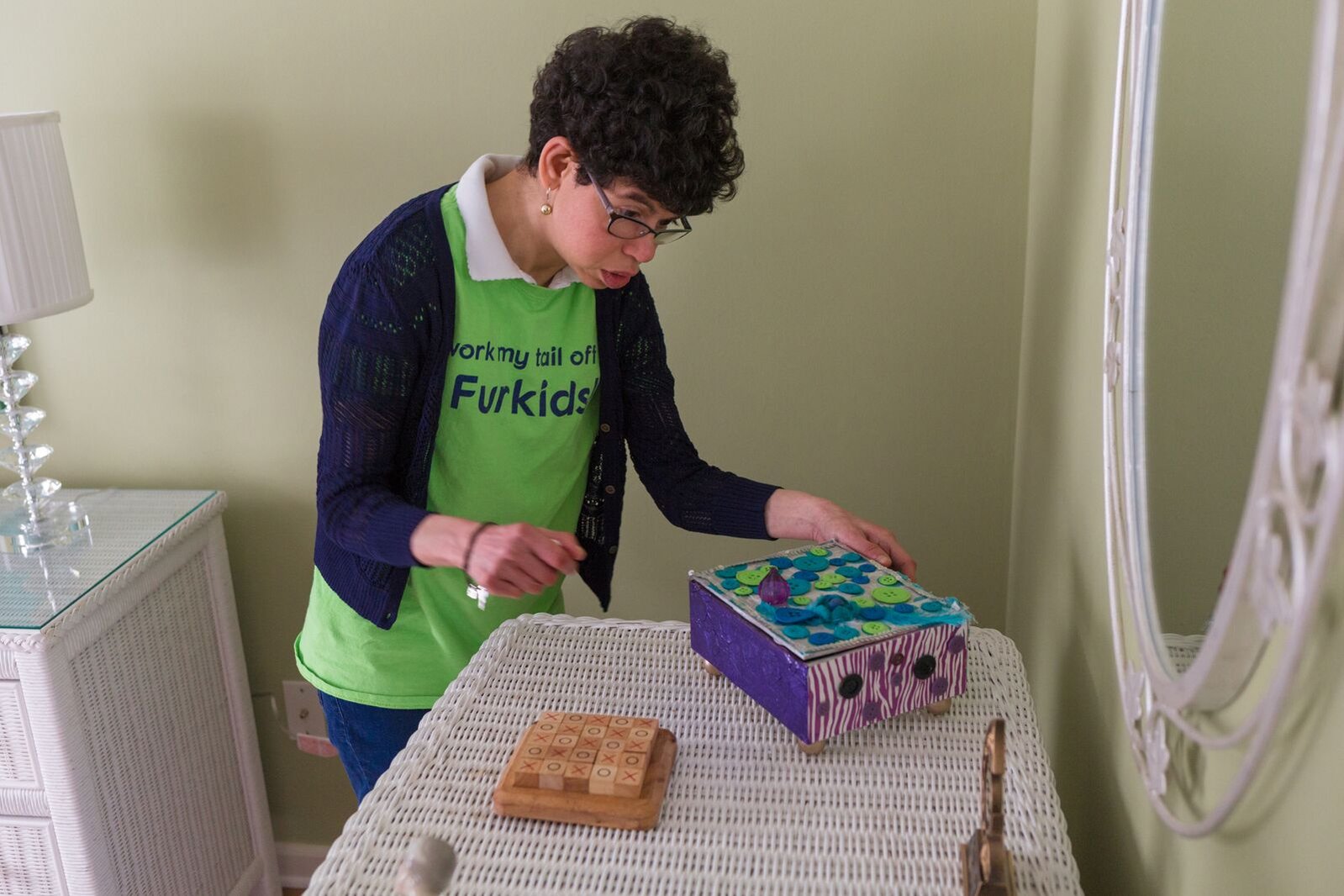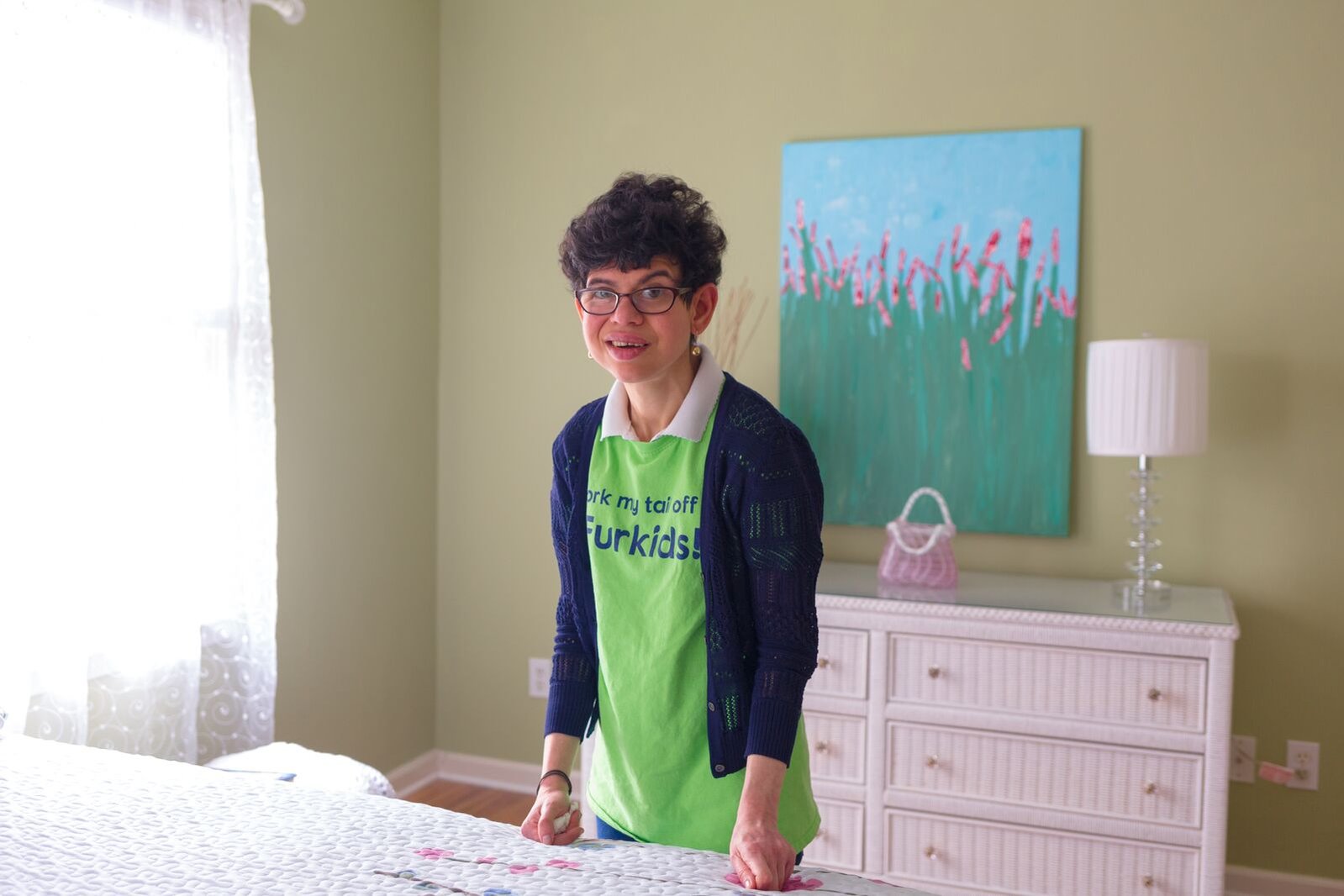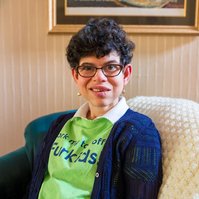 Robin has been on the COMP Medicaid waiver since she was 20 years old. She'd been on the waiting list for two years at that point. Her mom, Jody, says that being on the waiting list was one of the hardest periods of their lives.
She called their administrator every day to keep them at the top of his list. Most of the time, he didn't answer, but she left messages for him. He would tell her that he had to make notes every time she called. When Robin got ill and needed surgery, it bumped them to top of the list immediately.
Jody says that there are a few things about the waiver she'd like people to know. She has goals for her daughter, and she and Beverly meet about those goals. But, as she says, "Imagine being 32, and your mother's still telling you what to do. She doesn't want to hear it from me."
Beverly has been Robin's job coach and assistant caregiver for five years. "How does it feel to have Beverly in your life to help you do things?" we ask Robin. "Good!" She tells us enthusiastically about their plans to go to the grocery store and get ingredients to make taco salad. "We're gonna start about five," she tells us.
Both Jody and Robin had to go through an adjustment when the Medicaid waiver helped them start to separate a little. "I had to turn her over to another person. And, there's a big difference. She was done with me. I kind of got that."
They recently decided to transition to the self-direct version of the COMP waiver, which is working out very well. With 35 hours a week of support, and 20 nights per year of respite care, they frequently convert respite care into day shifts. Medicaid is supposed to pay Robin's medical bills, but none of her doctors actually take it. For instance, she had to battle with Medicaid to pay for the life-saving EpiPen she has to keep on her at all times for her peanut allergy.
Robin attends a day program four days a week. Jody's not terribly happy with it and says Robin is "stagnating there." She'd like to find a better situation, but she feels stuck because of the limited funds through the waiver. It's currently the only viable option with their allotment. Fridays at FurKids, then hanging out with Beverly is a first step toward more fulfillment.
One of the great things about the timing of Robin's waiver is that it came right when her younger brother, Michael, was leaving for college. His transition got Robin thinking about her future. She had started asking a lot of questions about what was next for her life. Sometimes she would ask her mom, "Am I gonna be stuck with you now?"
That's a question that has come to mean many things over the course of her life. At first it meant, "Do I have to sit through my brother's baseball practice because there's nothing else for me to do?" to more recently "Do I have anyone working with me this weekend or am I stuck with you?" and even more broadly, "What will happen to me as we both get much older?"
What will happen to Robin when they both get much older is still a question. For now, she seems to have settled into a happy rhythm of sharing time between mom, grandma, work and fixing taco salads for all her company.
Writer: Shannon Turner, Photographer: Lynsey Weatherspoon