Sydney Brooks
Macon, Georgia (Senate District 18)
Sydney Brooks' prom picture shows a confident young woman in a long flowing red dress and a twinkling tiara on her head. She happily leans on the arm of her "date" – her grandfather. It is the ultimate butterfly picture given the struggles she had to go through to emerge proud, confident, and fully herself.
Sydney was born with retinopathy of prematurity and can see partially with the assistance of double lenses. Sydney confesses that when she was younger, she was shy and sad, her isolation reinforced by teachers who ignored her and classmates who bullied her. She felt a painful contrast between what she wanted to do and what people told her she couldn't do: "I wanted to be like everybody else so badly but I knew that I was different and I just had to accept that. When I was younger I never really understood why I was like this, why did I have to be blind in one eye, why couldn't I be like everyone else?" (Story continues below after slideshow.)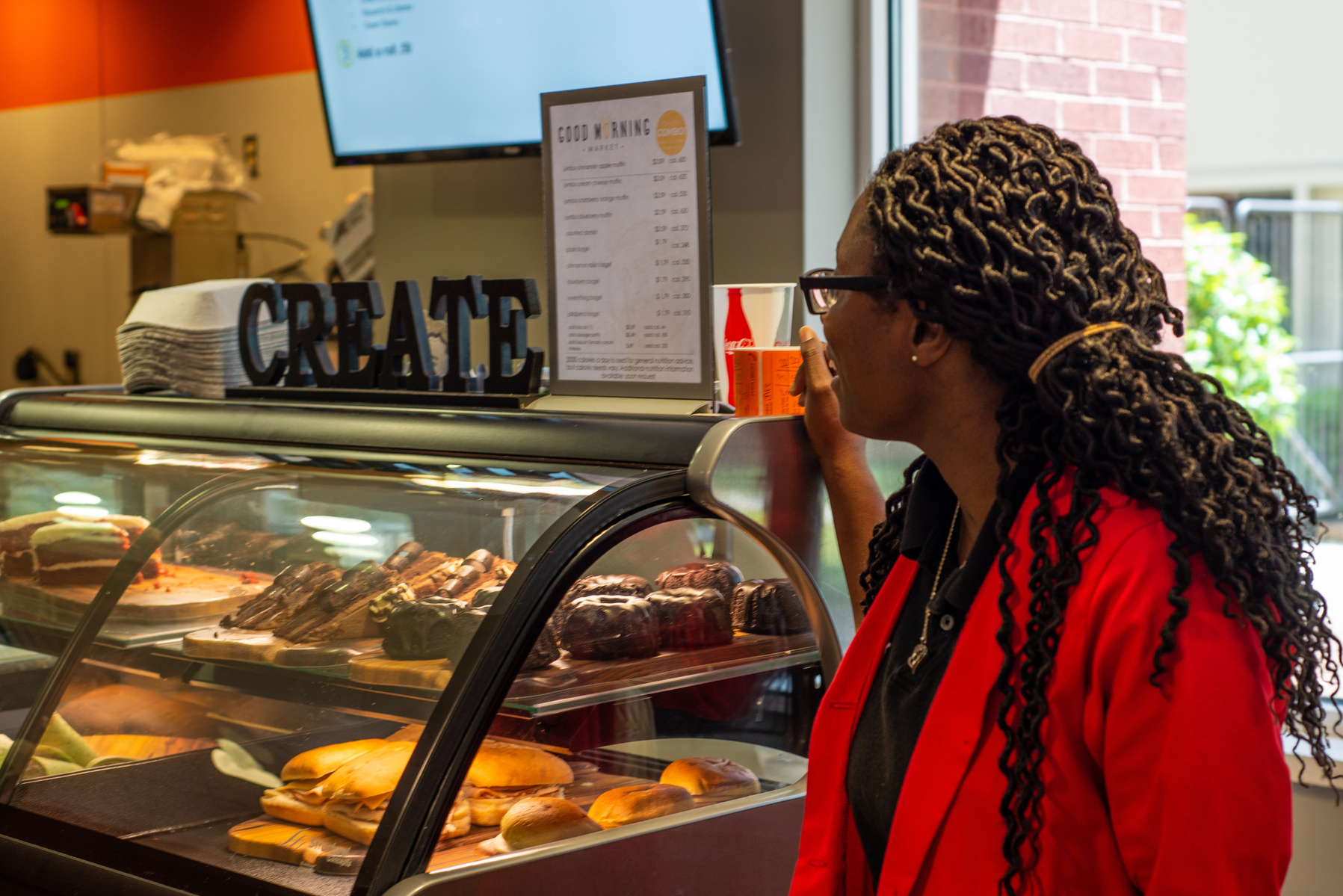 Her family and friends were a positive voice and source of support through it all, telling her not to let her impairment define her or stop her. They told her to "make people see that you can do anything you set your mind to." There were some people at the public school who took the time to get to know her. The breakthrough happened when her vision teacher connected her with the Georgia Academy for the Blind (GAB) in Macon. She enrolled there in the 9th grade and graduated, as President of her senior class, in 2018.
At GAB Sydney discovered her love of track and field. At her last meet she took home two medals – 4th place in long jump and a 3rd place in the 4 x 4 relay. As class President she helped plan the senior prom and a senior trip to Pigeon Forge. She also helped build a car for her schools' soap box derby.

Sydney enthusiastically lists the new things she has learned and conquered thanks to GAB: "I know how to take transportation which I never knew before; I can go shopping by myself without my grandmother by my side; I know what accommodations I need, I know how to advocate for myself and ask for help when I need it." She says at GAB she came to know that she is here for a purpose, and that her visual impairment is part of that purpose, to show people, "Hey look, I may have a visual impairment, or be blind, but I can do what you can do! I just need a little bit more assistance in what I am trying to achieve in life."

Like several of her classmates, Sydney has done three rotations at Navicent, a local hospital that partners with the GAB for job training. She has worked in the warehouse, the laundry, and her last rotation was stocking supplies and cleaning tables at the café. Her favorite was the warehouse, where she picked up printouts of supply lists and distributed them to all the appropriate floors. That job training continues, as the looks ahead and thinks about opening her own business some day – a pet grooming service. (The joy of her life is her five-year-old shitsu-chihuahua.) The Academy has put her in contact with people who already do that work, to help her understand the work and the steps to take to get there.

If she could speak with a legislator, Sydney would want them to focus on education and equality. Her advice is simple: "Don't shut people out. Take the time and sit and talk with them; don't push them to the side. Even though we have a disability, don't shortchange us or treat us differently. Treat us equally."

Writer: Moira Bucciarelli, Photographer: Haylee Fucini-Lenkey