Bradley Carlisle, Wesley Ford and Ryan Shadrix
Covington, Georgia (Senate District 17)
The Wolf Pack convenes around the dining room table to talk about what it's like to live together. Bradley Carlisle, 29, Wesley Ford, 27, and Ryan Shadrix, 32 are a pretty tight-knit group, but like any group, they also have their alliances and internal politics. Bradley and Wesley have Down syndrome; Ryan has microcephaly. They live in a host home. Andrea Ford, Wesley's mom, along with Community Living Coach Melanie Henderson, through Altrus, Inc., are the team who make this well-oiled machine work. Wesley's dad, Charles, also helps out with nutritional support and father-figure advice. In fact, Wesley has lost 63 pounds thanks to Charles' mentorship and encouragement to keep it up at the gym.
Under the guidance of this staff-parent team, they've created their own Community Access Group (CAG). The guys use their CAG to volunteer in a lot of places, including at the food pantry, Benton House, and at the local monastery where they clean and polish the wood, among other jobs.
Two hours per week (or eight hours per month, depending on how it gets allocated) is dedicated to Community Access Individual (CAI) time. The guys use their CAI services to improve their access to the community. These services assist each one on improving socialization and networking, independent use of community resources and skills required for active community participation. That's where the fluid teamwork between Andrea and Melanie kicks in as sometimes she takes the guys to do their personal shopping, the post office, bank and their more routine doctors appointments when Andrea cannot. (Story continues below after slideshow.)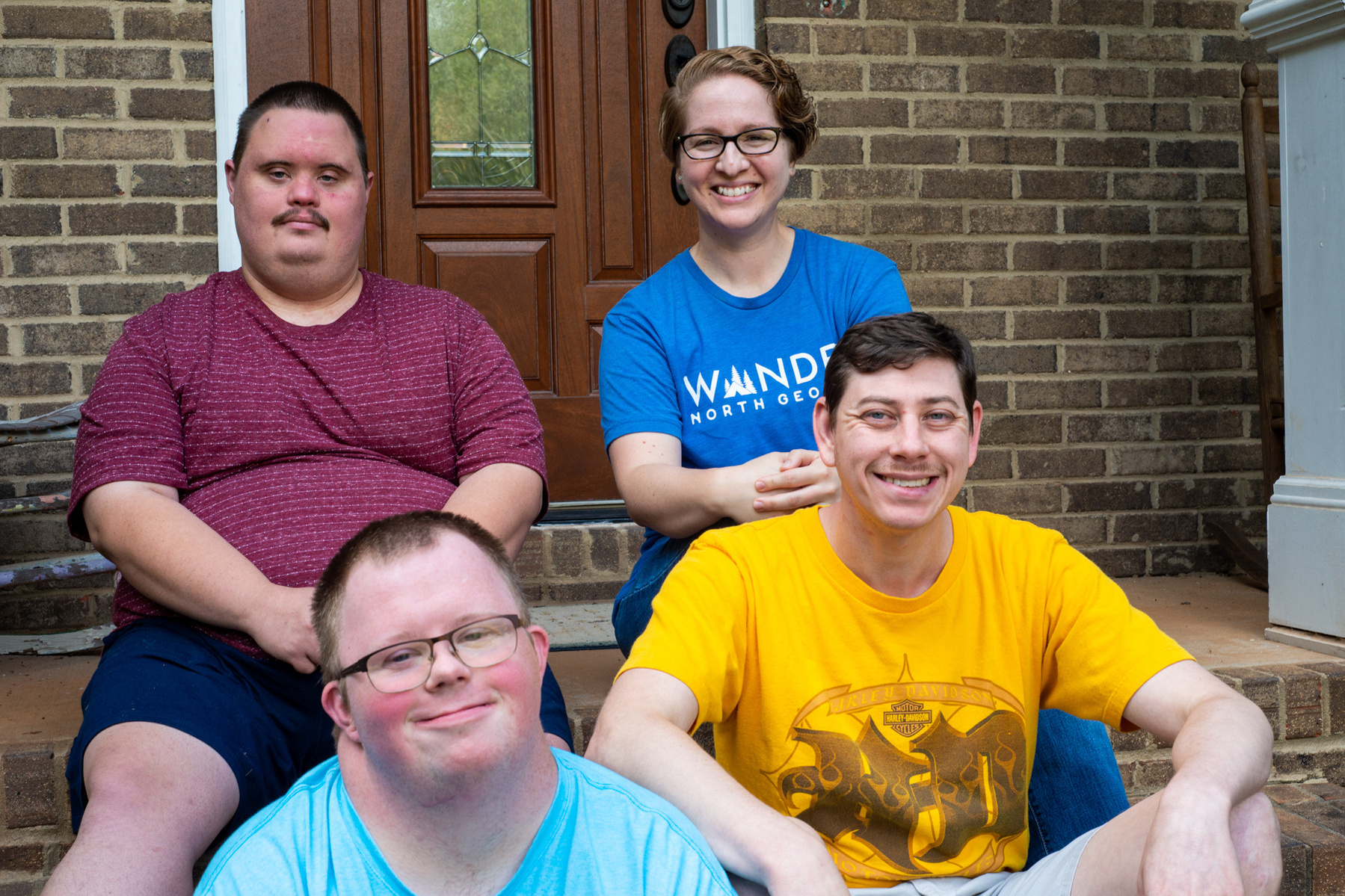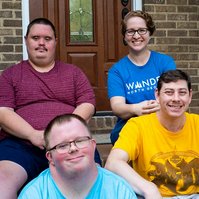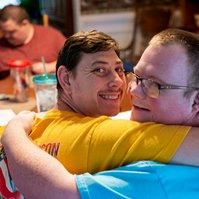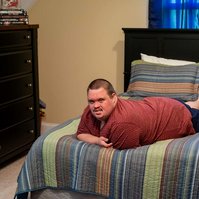 Wesley came up with the name for the Wolf Pack, appointing himself the Alpha Wolf. "I created it, and I could totally destroy it," he says, with a mischievous grin. The rest of the guys seem mostly okay with that. The Pack even has t-shirts and their own Facebook page. Wesley has appointed Melanie his secretary, in charge of keeping the Facebook page updated with all their activities.
Wesley loves advocating for people like himself. He and Bradley are currently going through My Voice. My Participation. My Board. advocacy training with the Center for Leadership in Disability at Georgia State. They just attended their second class last weekend. Wesley and Bradley are also part of Global Messengers with Special Olympics. Wesley has made speeches to many clubs such as Rotary, Kiwanis and Shriners, and he got to meet Joe Frank Harris, Sonny Perdue and Casey Cagle. In his speaking engagements, Wesley talks about how hard it was to get a Medicaid waiver.
If given the opportunity to speak to their elected officials, each of the guys would in some way talk about how much they like living together and how having their community living coach makes their lives possible. Melanie works Monday through Friday, 40 hours per week total, which is subdivided in a few different ways. For the bulk of the week, she provides Community Access Group (CAG) services for all of them, taking them to the food pantry; helping guide them as they sort donated books; heading out to bowling and to the movies; taking them places like the King Center and to World of Coke. The thing Wesley remembers most was meeting a snake during a nature exhibit at a library. "It was so scary!" he says.
Andrea talks about how long people have to sit on the Medicaid waiting list and how frustrating that is, as well as the crucial role of a proactive, reliable service coordinator who can help guide and give information. That role could be more helpful in the precarious time before and after someone graduates from high school. She proposes that perhaps the state should write a transition guide which would help parents navigate all they need to know about services and resources not depending on each county, one that would provide federal, statewide and regional information.
When the guys go out together, they have made relationships and have become known by many in their community. Andrea appreciates that they are recognized in the grocery store, the gym, the library and the restaurants they frequent. "It is so nice for them to feel like they are really part of their community." Speaking of community, this small, intentional community is ready to turn the dining room table back into the thing for which it was intended.
Writer: Shannon Turner, Photographer: Haylee Fucini-Lenkey