Tim Beighley
Marietta, Georgia (Senate District 32)
Twenty-four years ago, Tim Beighley's mother went into labor 12 weeks early while on vacation in Florida. He was born at 28 weeks, weighing only 2 lbs, 7 oz. He lost down to 1 lb, 15 oz at one point. Amongst the complications from his early birth, Tim had a severe brain hemorrhage, which caused his cerebral palsy. At one point, his parents weren't sure if he would be able to walk or speak.
But at 24, Tim is doing well. Every day, Tim gets up at his house in Marietta and does his morning ablutions with aides who come in under the support he receives from the Community Care Services Program (CCSP) from the Georgia Department of Community Health. He applied for it in 2013, just as he was starting college. (Story continues below after slideshow.)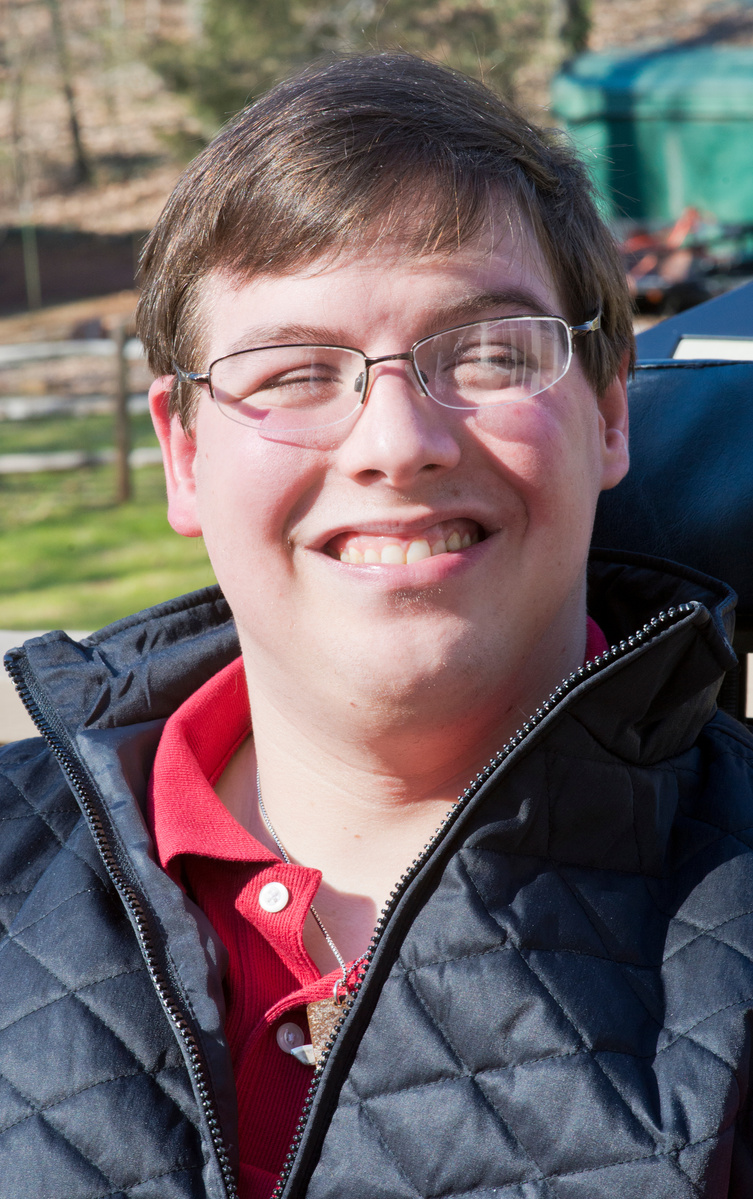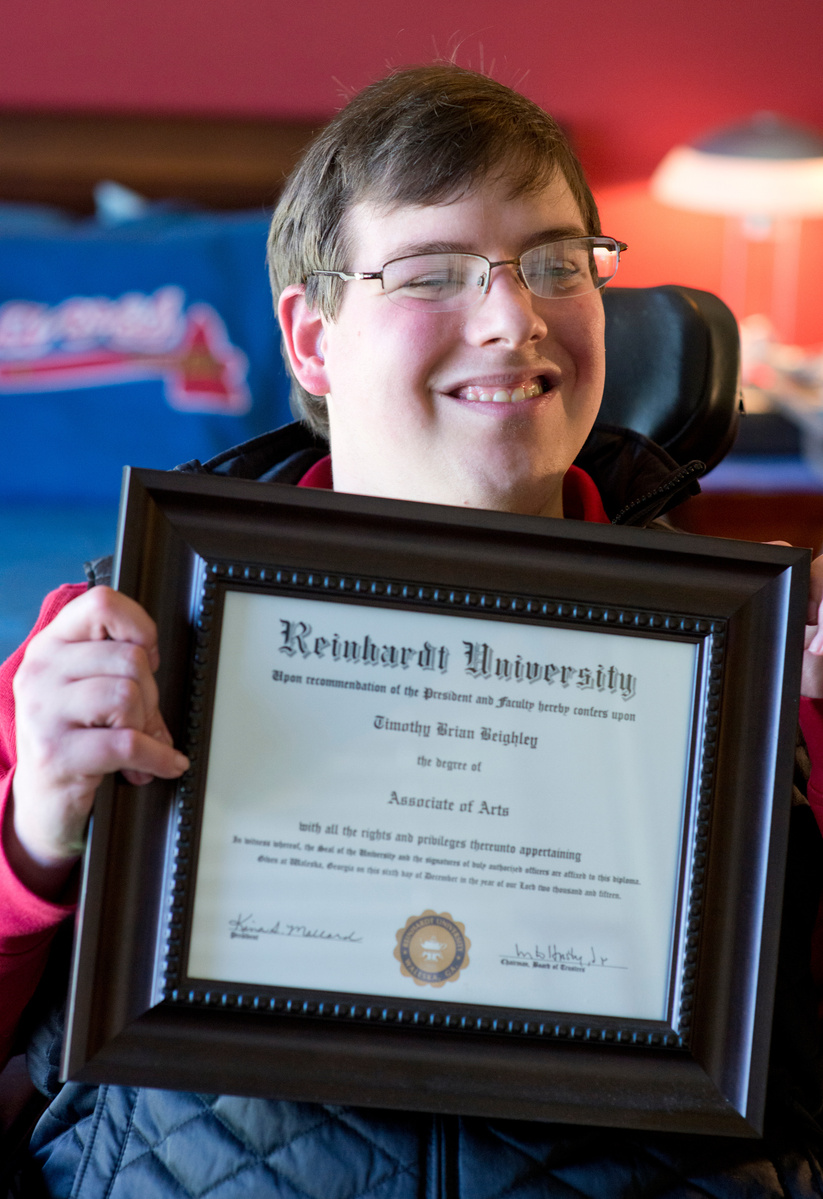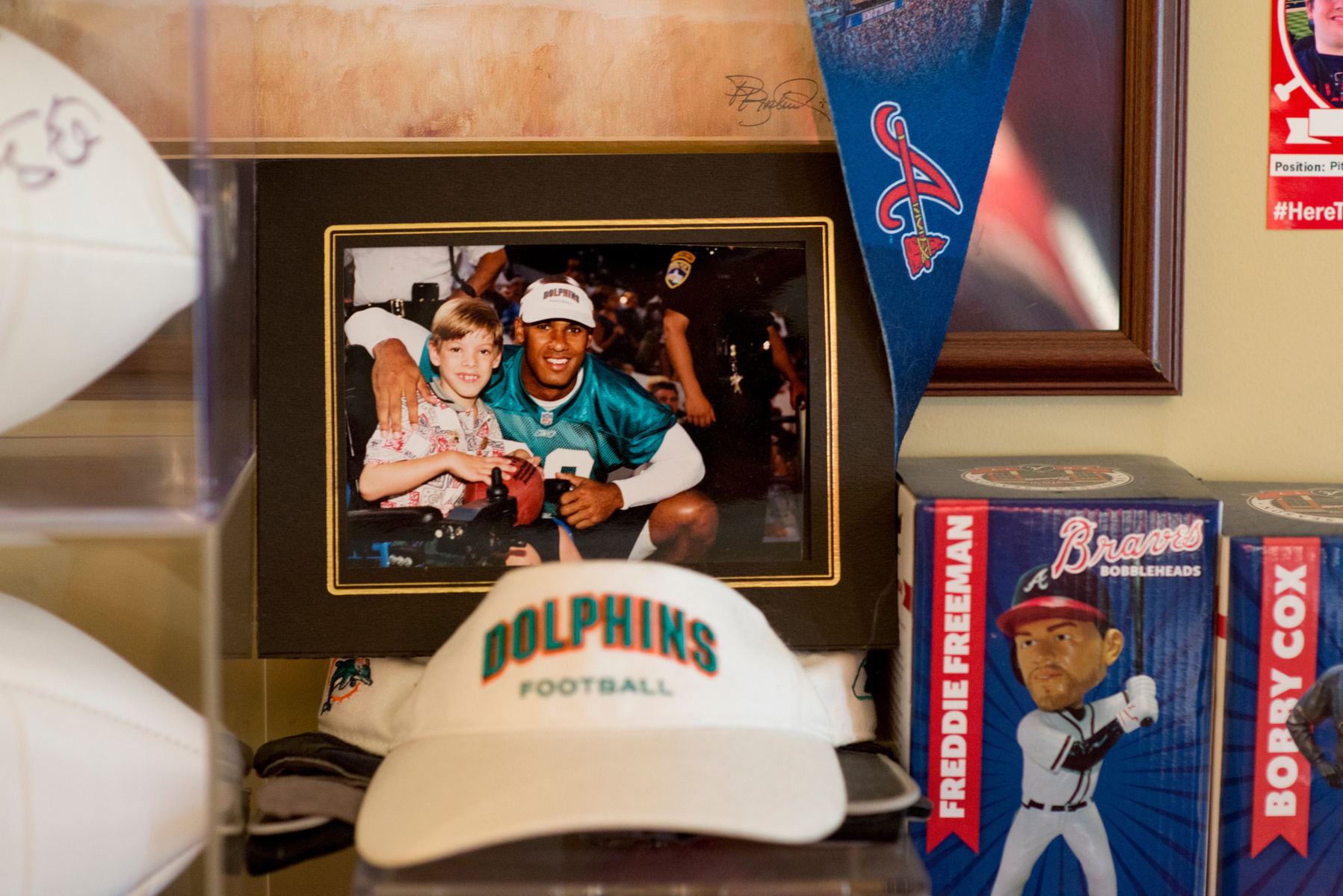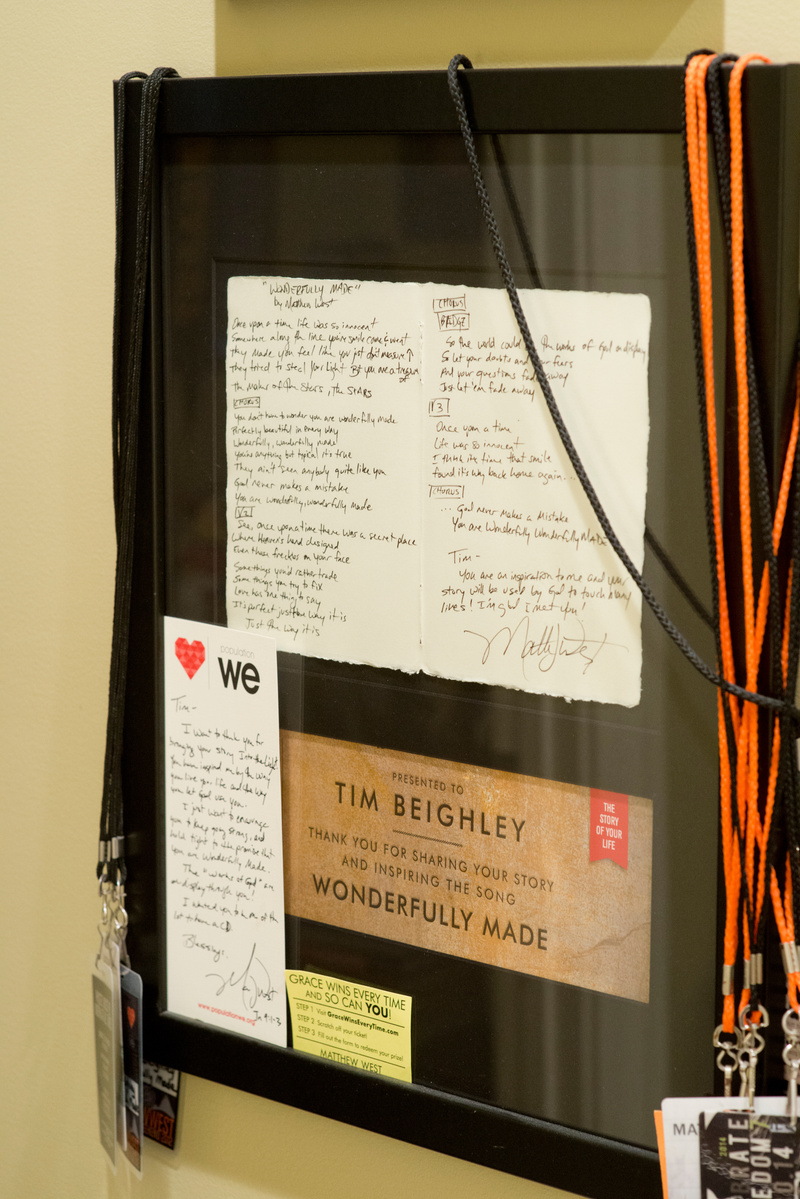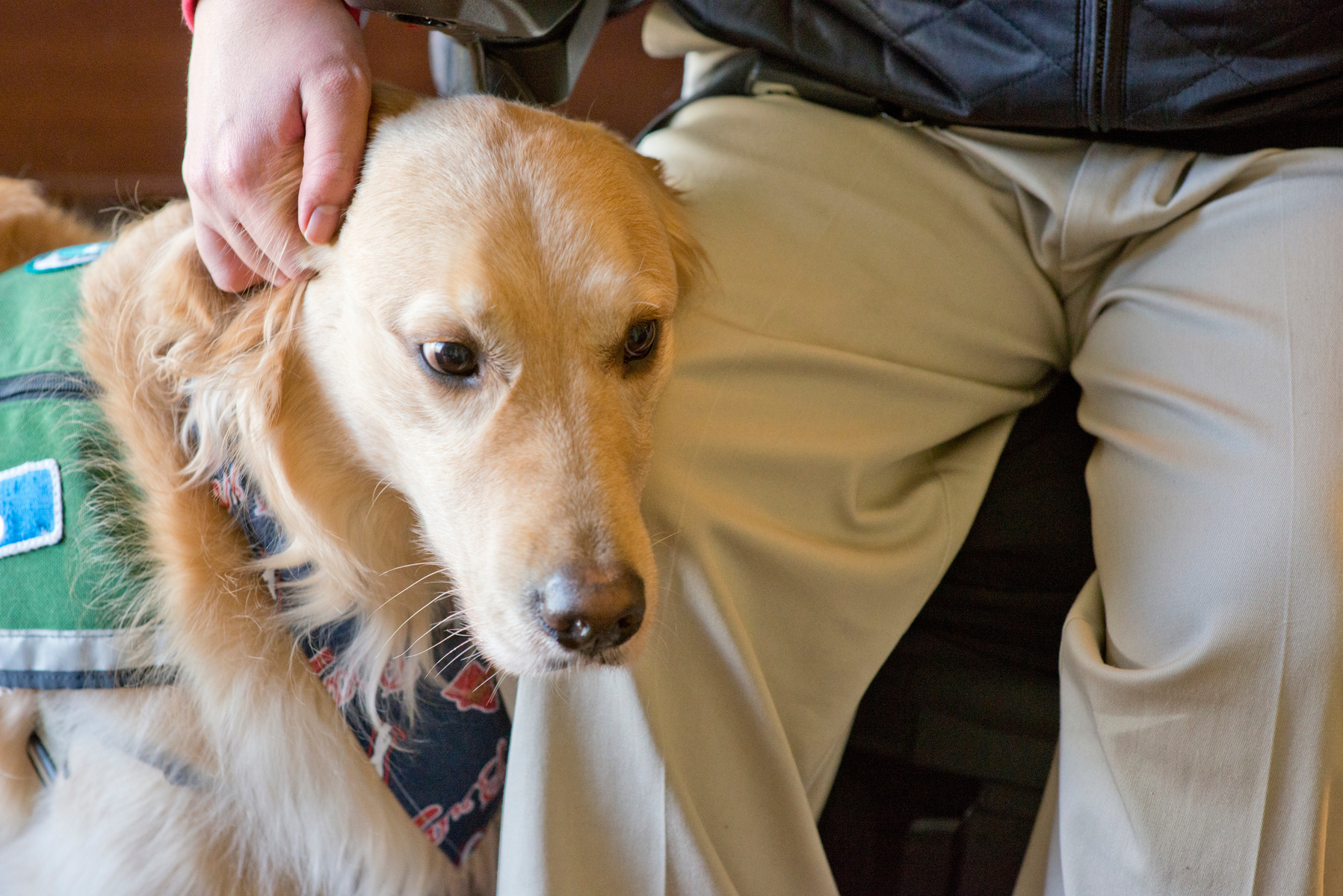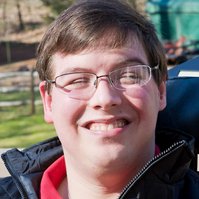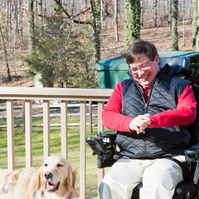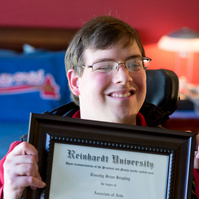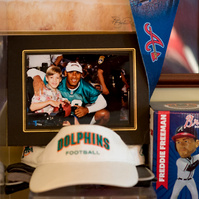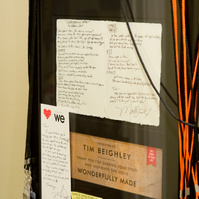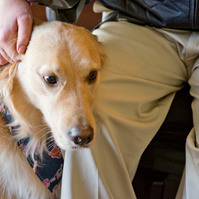 Tim's dad, Doug, says, "The application process itself wasn't too bad, but it was the wait time. I want to say we waited almost a year afterward." They paid an assistant out-of-pocket for awhile so Tim could start college. When the waiver started, he was able to receive support also from Vocational Rehabilitation Services. Now that Tim is only doing online courses, Vocational Rehab is no longer in his continuity of care. CCSP now provides all of his services.
The CCSP support helps Tim by sending him someone who can assist with showers, dressing, making lunch, light housekeeping in his room and going places. He has 30-35 hours of support per week. When asked what his life would be like if he did not receive these supports, Tim responds: "My life is very hectic. The waiver makes us a team so that I can live more independently, and my mom can take care of her mother as she needs to. I really think this part of my life, the adult part, would be a whole lot more difficult without the waiver. I can't imagine it."
Tim is finishing up his bachelor's degree at Aiden University, which is a non-traditional, non-denominational seminary. "I do all my work by email, and then our classes are once a week by conference call," explains Tim. Tim transferred to Aiden from Logos Evangelical Seminary because his favorite professors left Logos to start Aiden. He previously got his associate's degree in religion at Reinhardt University. Tim had some health issues and surgeries while he was in school, so it took him four years to finish the two-year degree. He really loved going there and misses being on a physical campus, although the logistics of taking classes online are obviously easier. Tim still goes back to support Reinhardt athletics whenever he can.
Tim has a vision for his life. It started when he was very young. He used to lay in bed at night and think about it. "I knew God had a plan, and I would be used for something great."
Writer: Shannon Turner, Photographer: Haylee Fucini-Lenkey