Todd and Alan Schatten

Atlanta, Georgia (Senate District 6)
Everyone in their family, and most other people who know them, refer to Todd and Alan Schatten as "The Boys." With an easy smile and an even easier manner, they are some of the nicest young men you will ever meet.
The Schatten brothers have many claims to fame. They have countless medals for their participation in Special Olympics. They have a family and network so large and supportive that it's enviable. They're accomplished equestrians. Also, Todd and Alan, along with their first cousin, Scott, have come to be known as Georgia's most famous carriers of fragile x syndrome. All three boys were diagnosed at Emory Genetics on the same day. Fragile x associated disorders (FXD) is a family of genetic conditions that can affect individuals in a variety of ways, including intellectual disability, behavioral and learning challenges, and various physical characteristics. (Story continues below after slideshow.)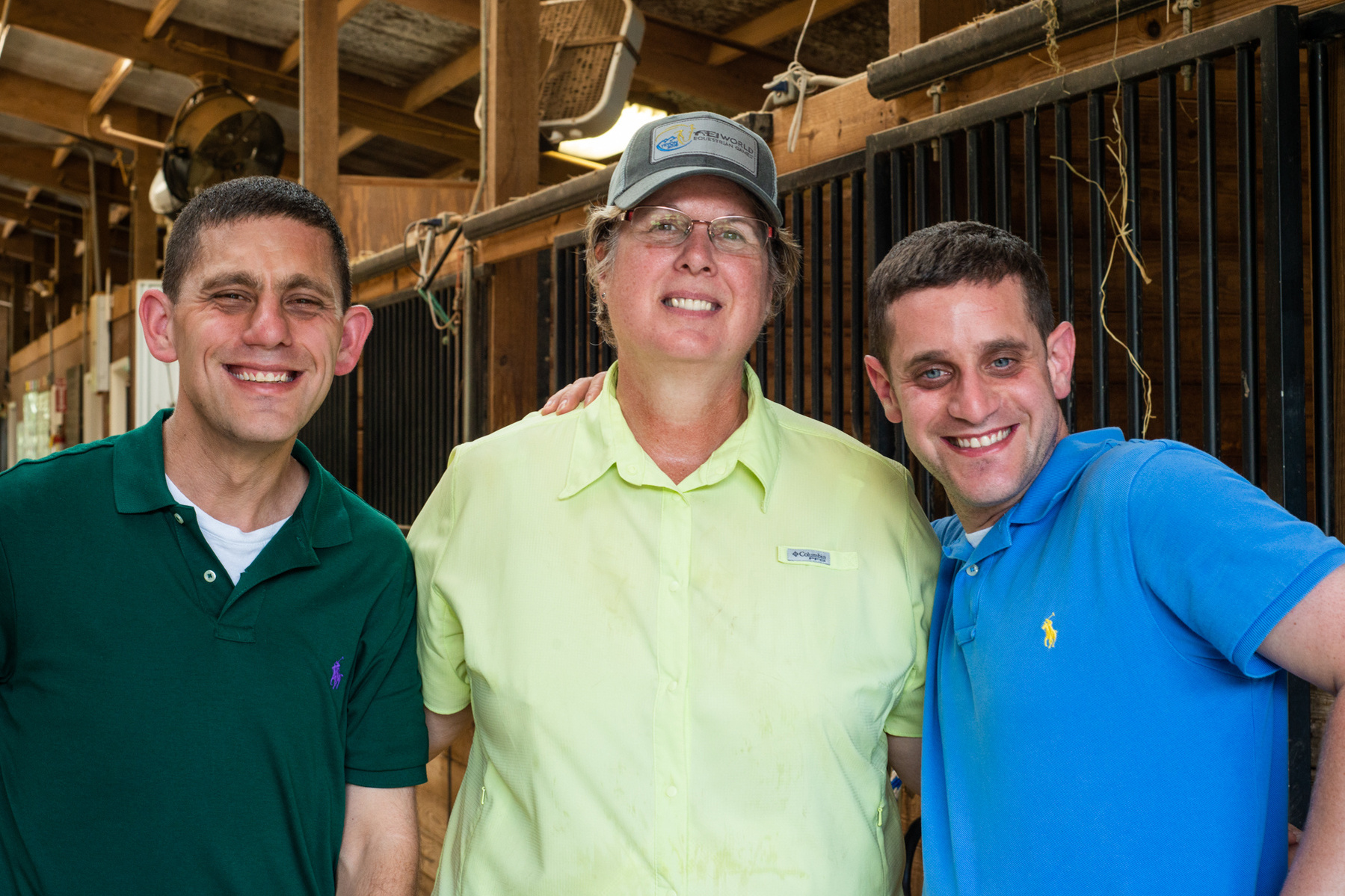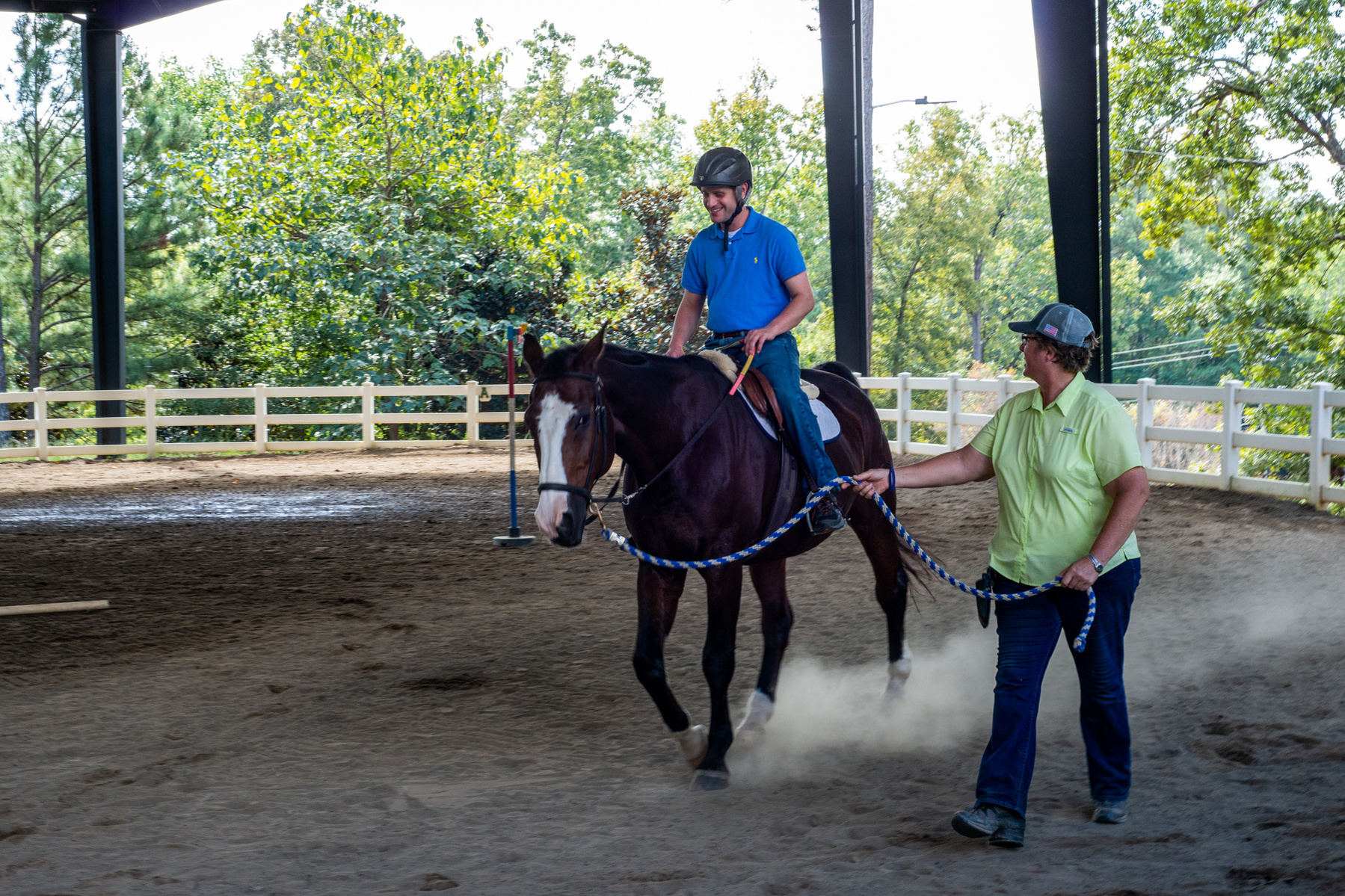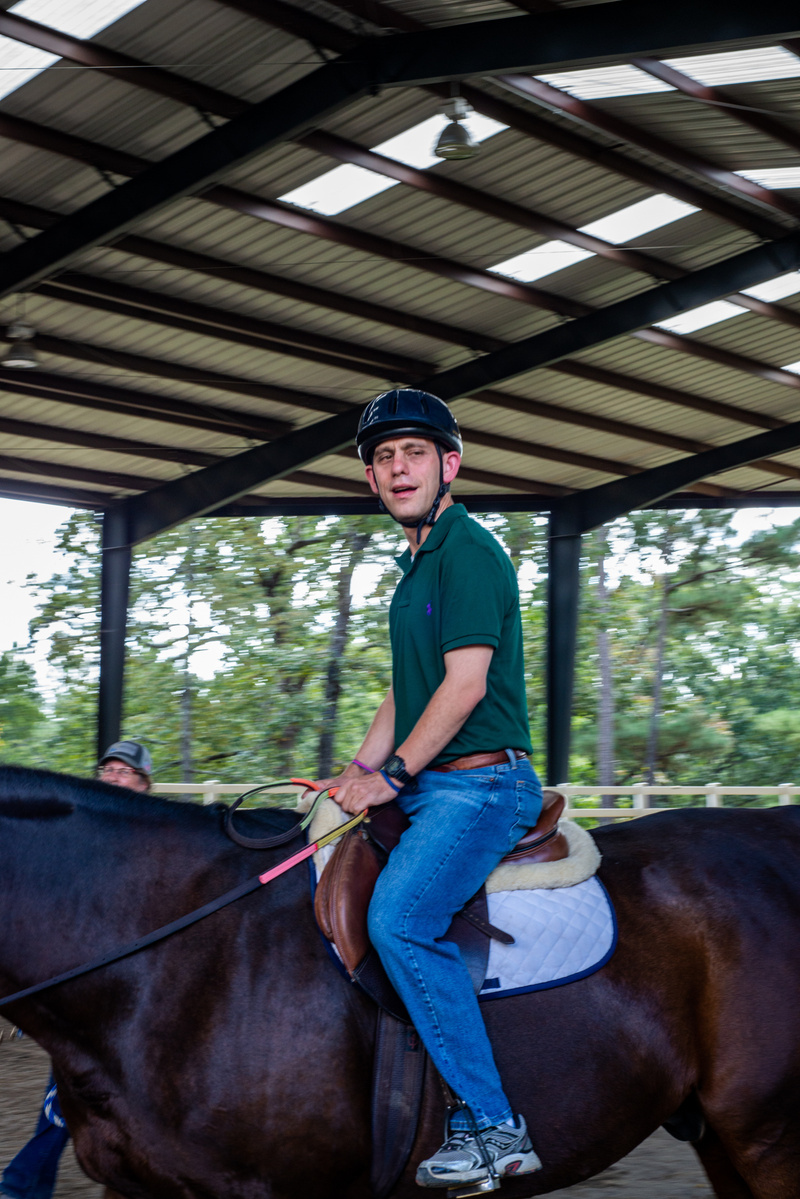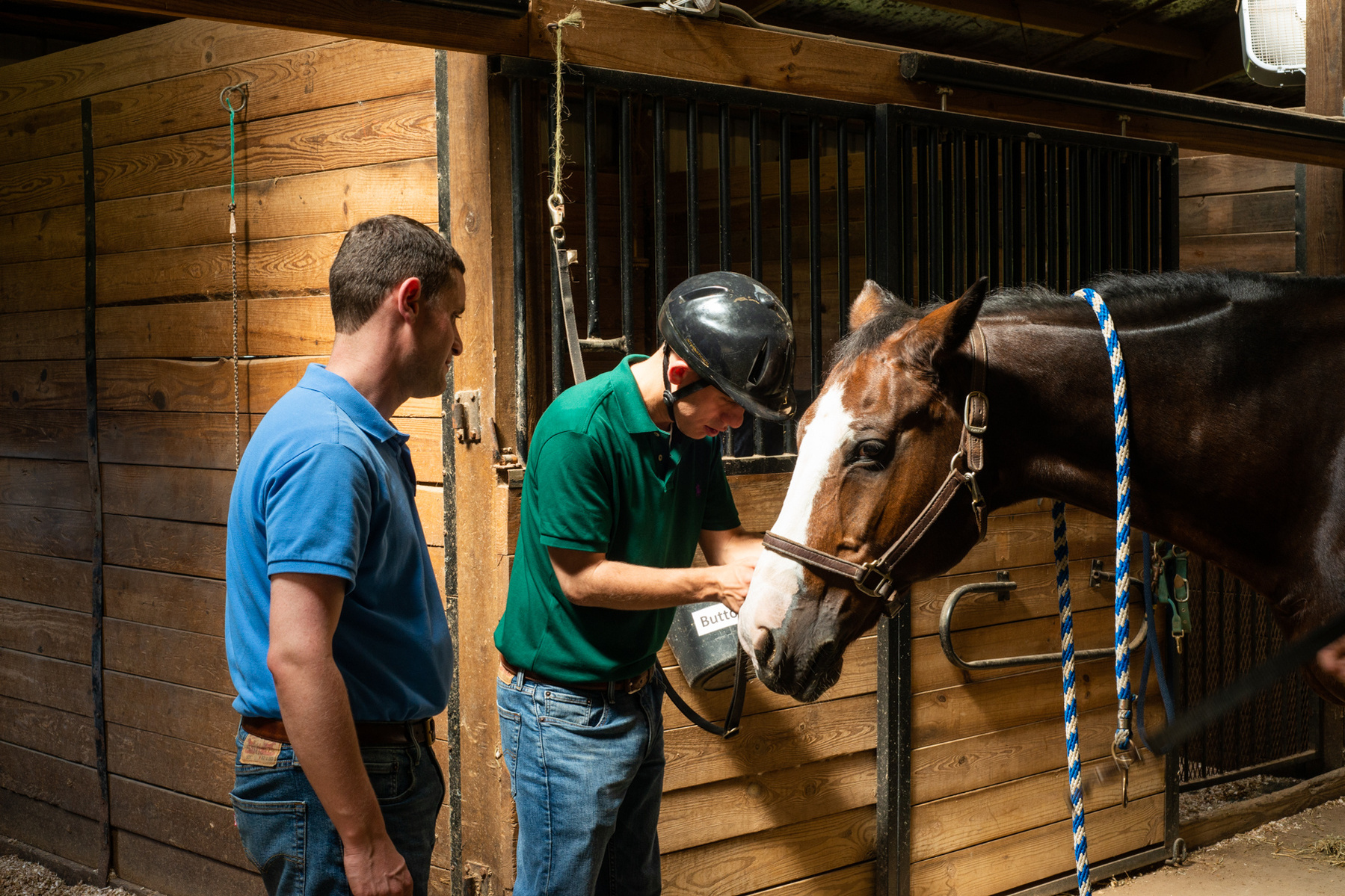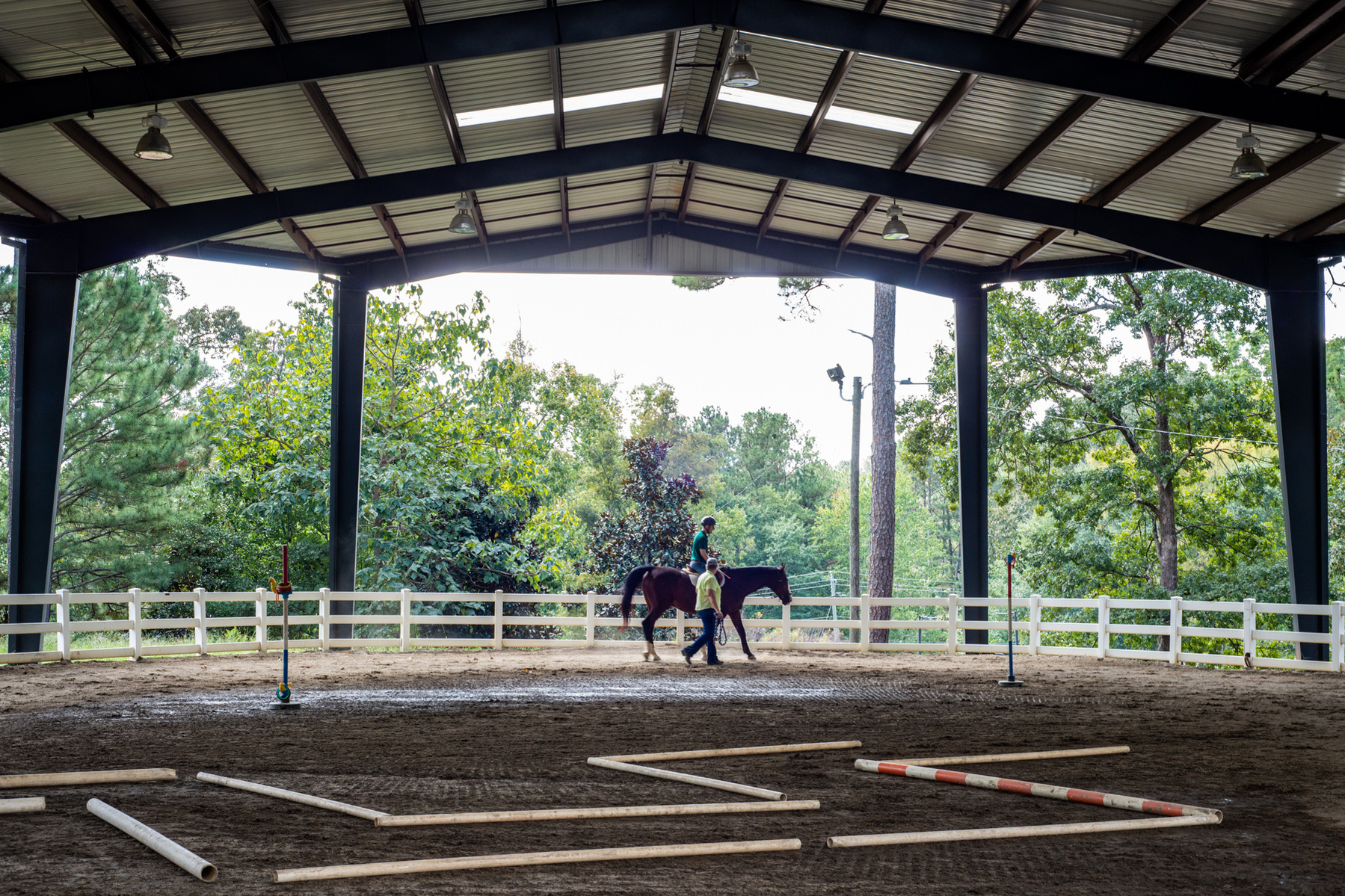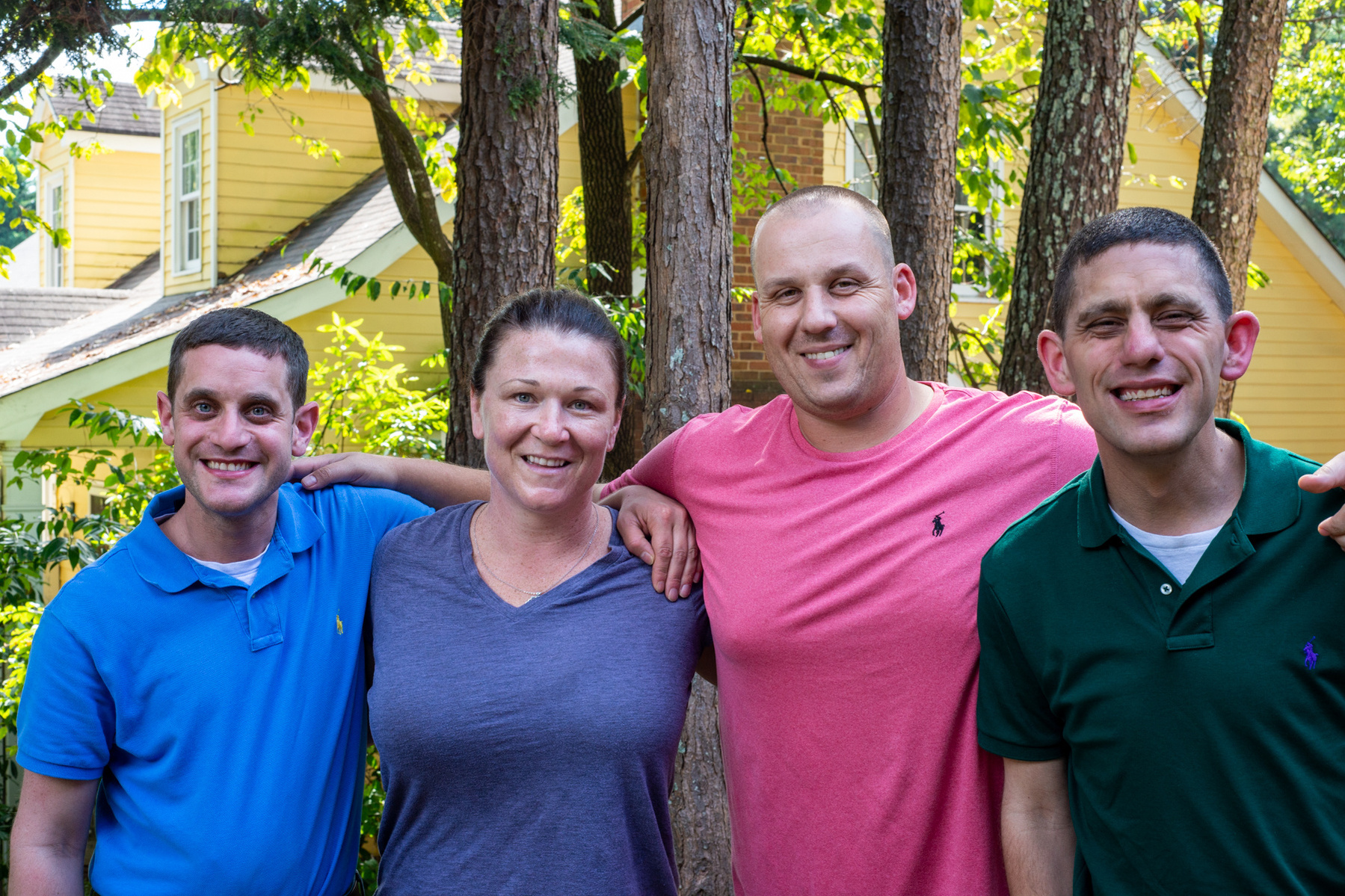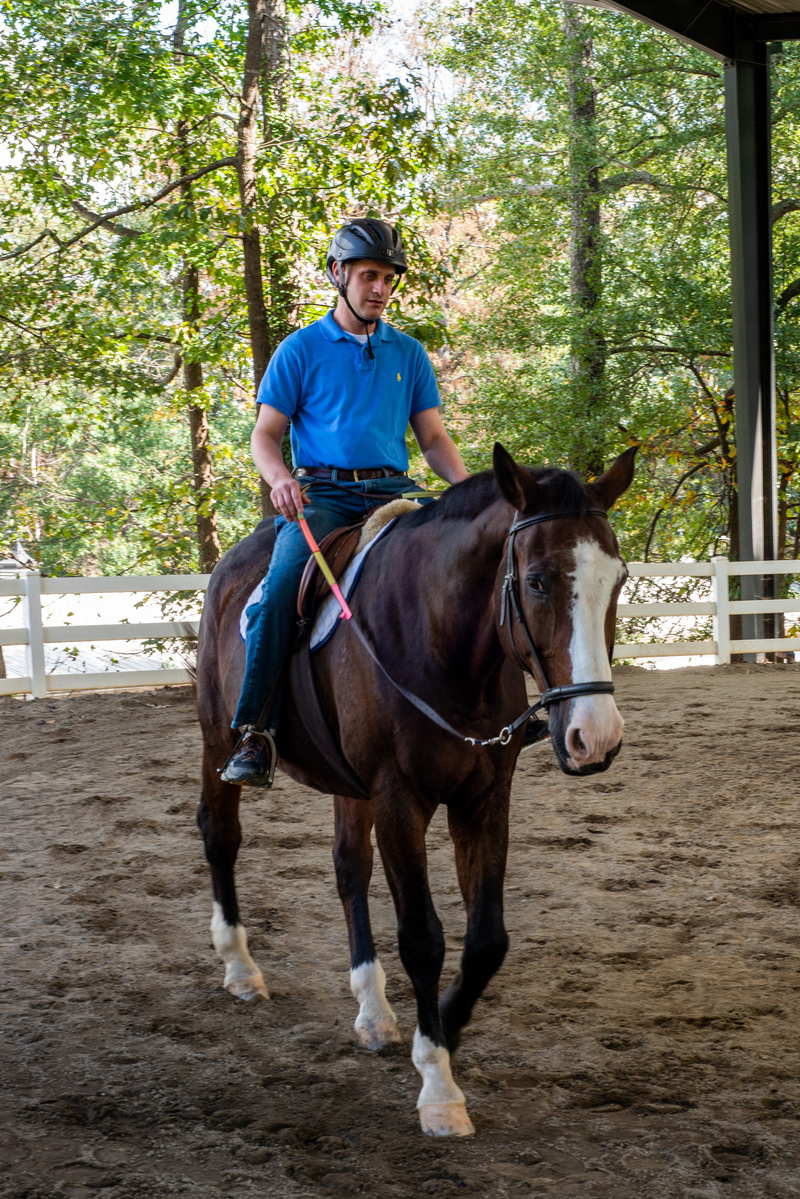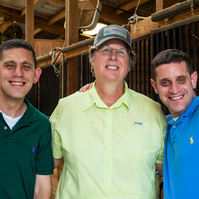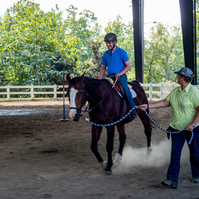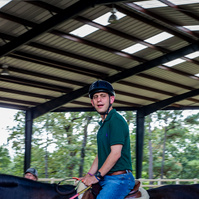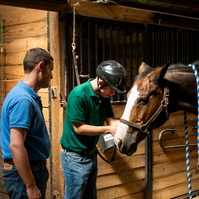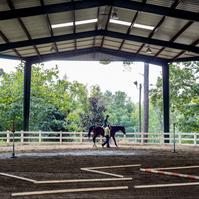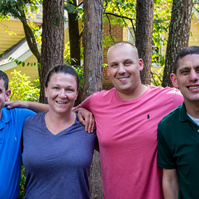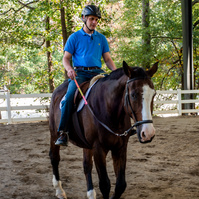 On this beautiful, all-too-warm Sunday afternoon, Todd, 32, and Alan, 35, are having equine therapeutic riding lessons at the Chastain Horse Park. Chastain Horse Park has a Professional Association of Therapeutic Horsemanship (PATH)-certified program where people with developmental and physical disabilities can receive subsidized riding lessons from specially trained teachers. The Schattens have been coming here on scholarship for four years.
First is Todd's lesson, lasting about thirty minutes. Then it's Alan's turn. Today, they're riding Hank, only for the second time. Their favorite horse, Patches, has injured her legs, so they're having to build a new relationship with Hank for now. Gail Wilson, their PATH International Certified Therapeutic Riding Instructor, leads each young man through exercises and tasks. Gail says, "Being able to ride and control a thousand pound animal and get them to do what you want allows such confidence and freedom." Regarding the brothers, Gail gushes about their popularity. "Everybody loves 'The Boys.' They work so hard, and they come every single week. They have gone from not being able to get a horse out of a stall to being able to do it all themselves."

The Schatten brothers are extremely active in their community. Alan relays their list of regular activities: YMCA Happy Club, Special Olympics bowling and basketball, JCC sports, synagogue, and their own monthly Friends Dinner Club as well as a weekly Shabbat dinner with friends. Having an active community in Atlanta is important to them and their mom, Janet. As their father passed away a number of years ago, Janet has since remarried and moved to Athens. She doesn't know what she'd have done if her sons didn't have the Medicaid waiver. Atlanta is their home, and the waiver enables them to live there even while Janet lives 90 minutes away. She Skypes in for the Friday night Shabbat rituals.

Todd and Alan both have COMP Medicaid waivers. Thanks to careful and informative guidance from high school teachers, their parents were able to apply and get them on the waiting list without much difficulty. One thing that helped was that their cousin, Scott, had been through the process a few years earlier. Janet says that she carefully followed the footsteps of her sister's parental advocacy efforts. As soon as the boys graduated from high school, their waivers kicked in. Says Janet, "I've never won anything in my life, but this is the lottery of a lifetime. It's great when you know that your kids have the chance to live as independent adults, rather than with their mommy because that would mean they remain kids."

The COMP waiver has made it possible to have staff that support the boys' independence. A few years ago, Janet changed to direct support and was blessed to hire a couple named Teresa and Mike, who have lived with the guys and have served as full-time staff for five years. Teresa says her title is House Manager, and Mike's is Caretaker. They both also have full-time jobs elsewhere, but on opposite schedules, so Mike can be with the guys in the day and Teresa takes the evening shift. Janet says that the Medicaid waiver really makes a difference because her sons are able to live independently and be part of the community. "The staff can step in and back out. It's a scaffolding process that's seamless."

Teresa and Mike serve as the guys' job coaches, transportation supervisors, in-home assistants, Community Access Group leaders, and many other roles. Both brothers are baggers at different grocery stores. When not working, Todd goes to Teamworks (Tools for Independence) at Jewish Family & Career Services to help two days a week. His participation in Teamworks is also paid for by the waiver. It gives Todd more work skills and allows him to bond with others.

Janet reflects on the system that has been so good to keep her sons living happy, healthy, and independently, but where thousands of others stay on the waiting list or don't even know how to apply. Speaking even more pointedly about the issue, Janet says, "Legislation needs to prioritize budgeting Medicaid waivers for individuals with disabilities because, as Alan and Todd have shown us, it provides a cornerstone for creating a vibrant caring community where symbiotic relationships organically offer mutual support." She goes on to say, "I think future models should include mentorship from some of us who have had success with the waiver. In the end, she believes that it's a system that, when it works, works well. "When I was growing up, folks with developmental disabilities were put into institutions. Because of the Medicaid waiver, my sons can have a rich life that we all dream of having ourselves: good health, joy, and contentment … all who are in their sphere are happier."

Writer: Shannon Turner, Photographer: Haylee Fucini-Lenkey