Tylar Jenkins
Stockbridge, Georgia (Senate District 17)
Tylar's bead collection could easily be entered in a Guinness Book of World Record contest. Numbering in the tens of thousands and spanning all colors, shapes, and styles her collection is a central feature in her daily life. Each day Tylar spends time looking at and sorting her beads. They also provide a tactile comfort when Tylar is feeling anxious. Her backpack is filled with the colorful beautiful beads, and they are a marvel to see.
Tylar lives with autism. Her autism affects her speech, therefore she communicates using affirmative sounds as well as hand gestures. Tylar also has challenges with her cognition and ability to navigate social situations. She strives to be independent by preparing some meals for herself and loves being helpful by folding laundry with her mom. However, she requires assistance with getting ready in the morning and navigating systems outside of the home. Now that she has finished high school, Tylar spends most of her days with her family while engaging in some of her favorite activities. (Story continues below after slideshow.)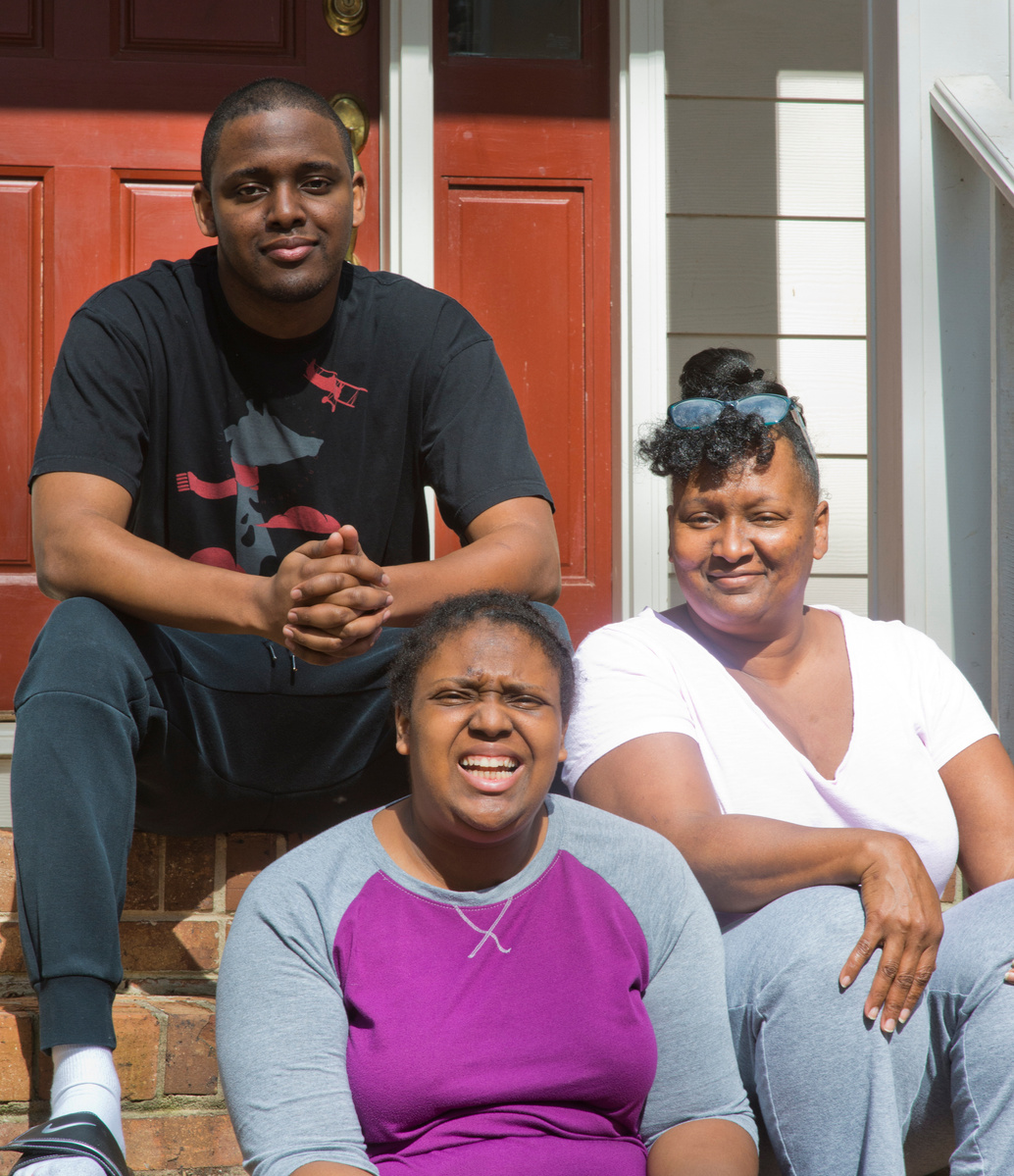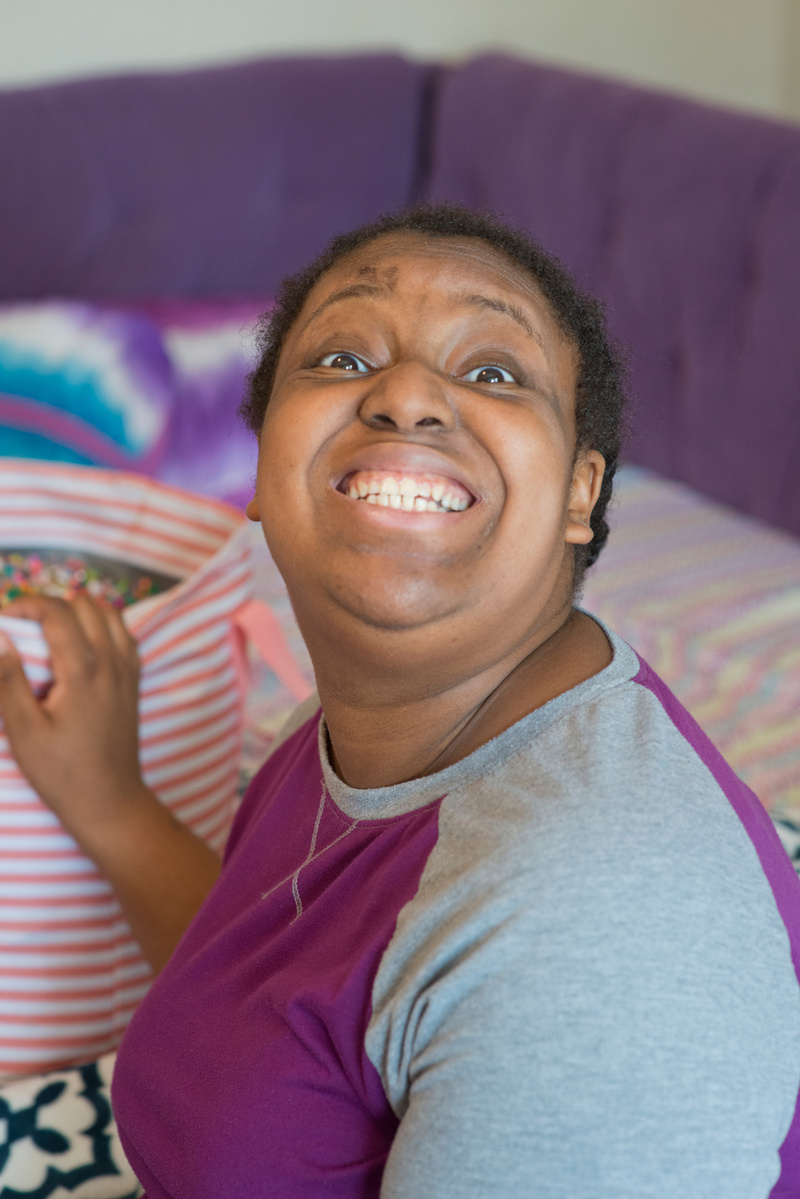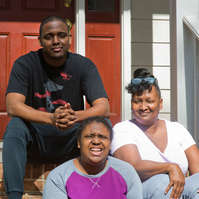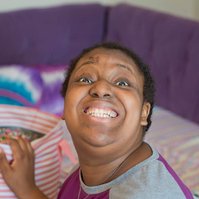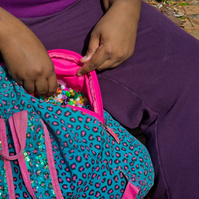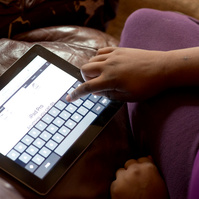 The Jenkins are a close-knit family who live in Lithonia. Their home is hidden within dense forests of pine and oak. The relaxing natural scenery surrounding the home is visible upon entering the living room through its big windows facing the backyard. When we arrive, the family is settled in the living room, comfortably absorbed in reading and entertainment. In 2008 Beverly Jenkins moved her small family to Georgia when she was offered a job. Tylar attended Salem High School and graduated in 2015. Switching from her iPad, she shows a folder she made during those years that has pictures of all her favorite activities. She points excitedly to the things she really, really likes. Game shows and school are at the top of that list. Her favorite teacher, Mr. Roberts, took a strong interest in Tylar and her progress in school. Mr. Roberts made sure Tylar was comfortable in class. Tylar still smiles a big, infectious smile when we talk about him.
Beverly is in the process of applying for a Medicaid waiver for Tylar. Because the application process is not universally promoted, Beverly was not aware of the waiver during Tylar's high school years or how to get it. Now she is embedded in the application process, but it takes a long time to collect all the necessary paperwork. Once she receives the waiver, Tylar plans on getting more supportive services and attending a nearby day center. Though she loves spending time with her family, Tylar looks forward to getting out during the day and making new friends. The respite program Tylar currently goes to provides her an opportunity to enjoy young adult activities such as bowling, but she only goes once a month. Along with options for her day-to-day life, obtaining a waiver would mean funding for future housing and therapy to further develop her social skills.

When asked what she wants her legislators to know, Beverly replies that she wants legislators to recognize that people with disabilities are not going to disappear; they will always be here and be a part of society. "People with disabilities are here to stay and their needs and lives matter," she tells us firmly.

Writer: Shannon Turner, Photographer: Haylee Fucini-Lenkey