Lucas Erisman: Still Moving Forward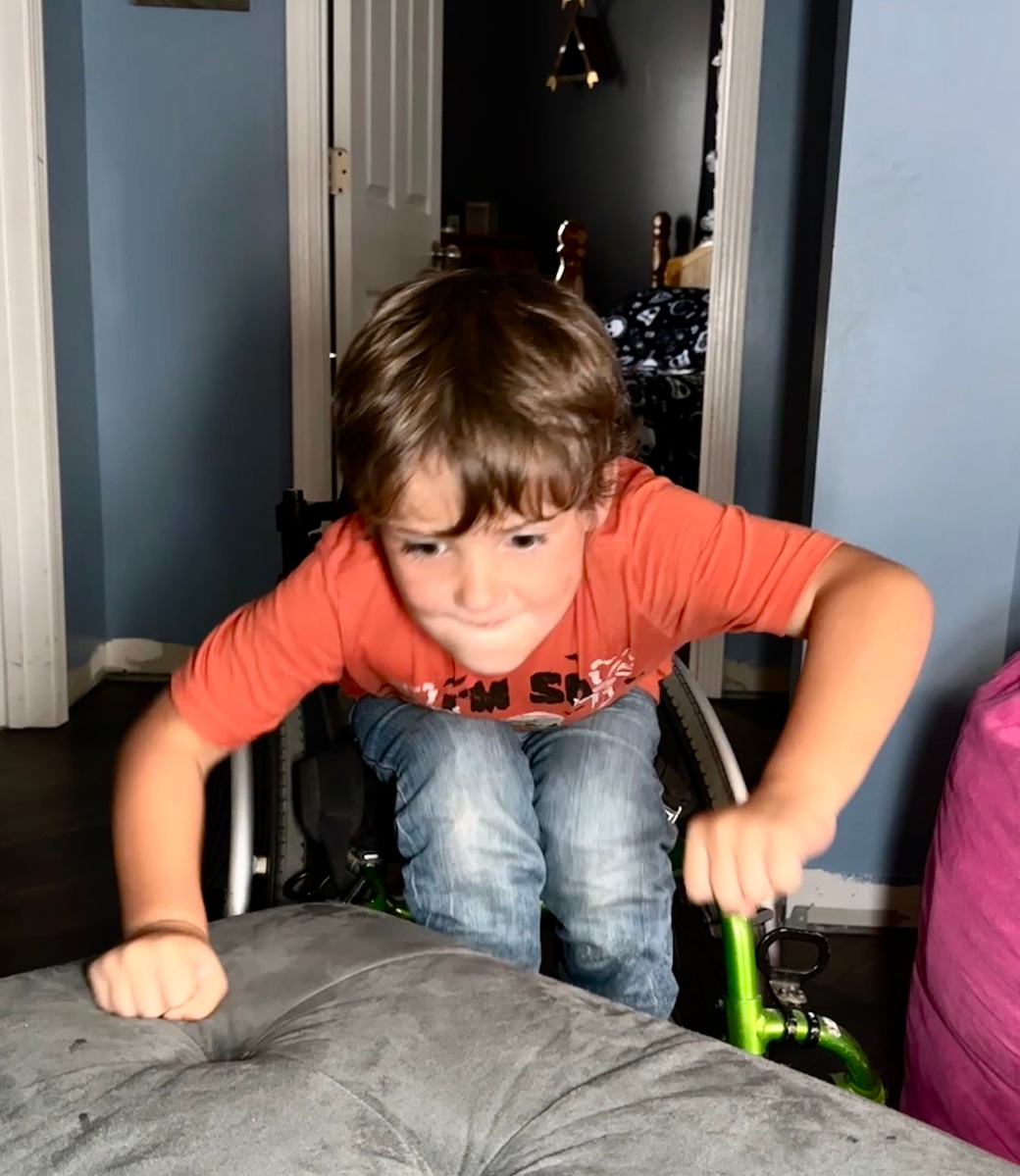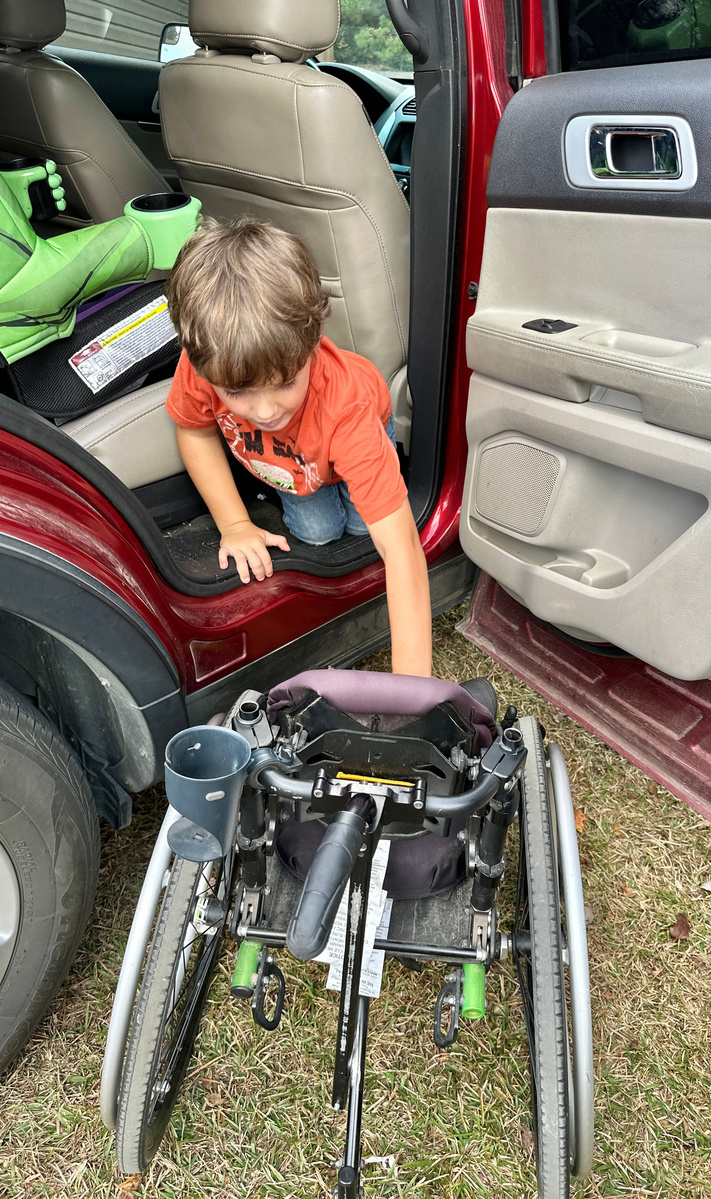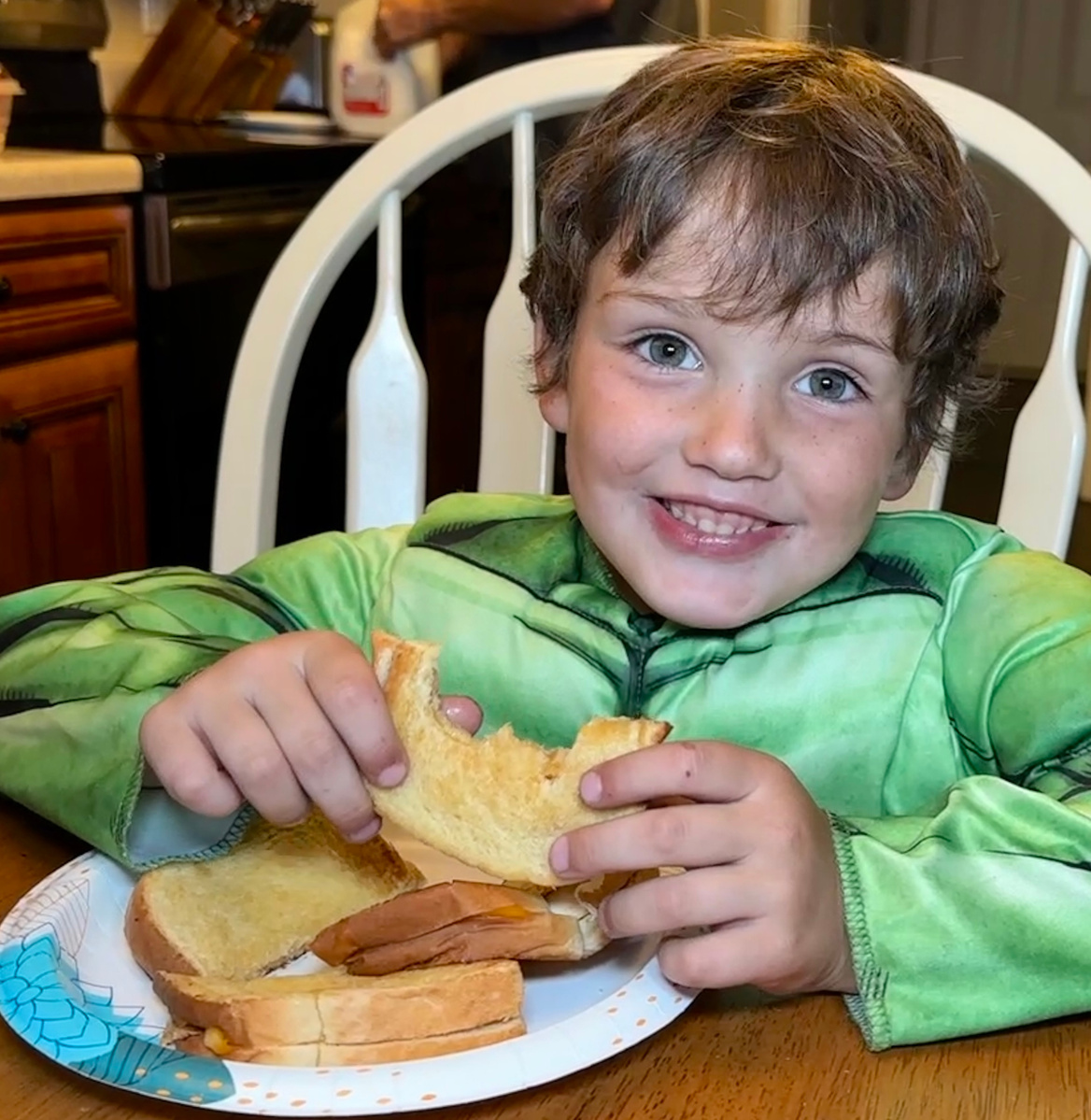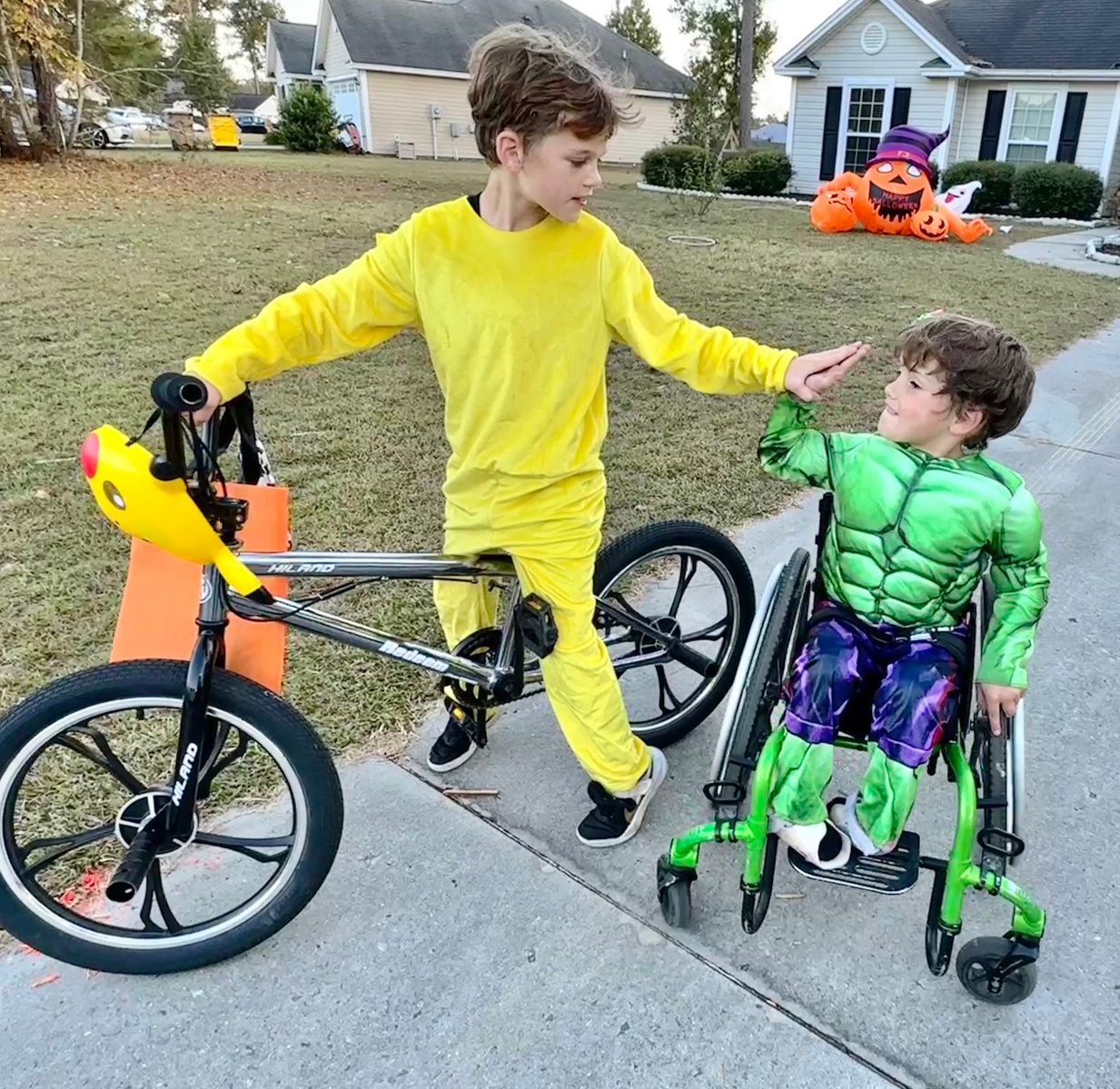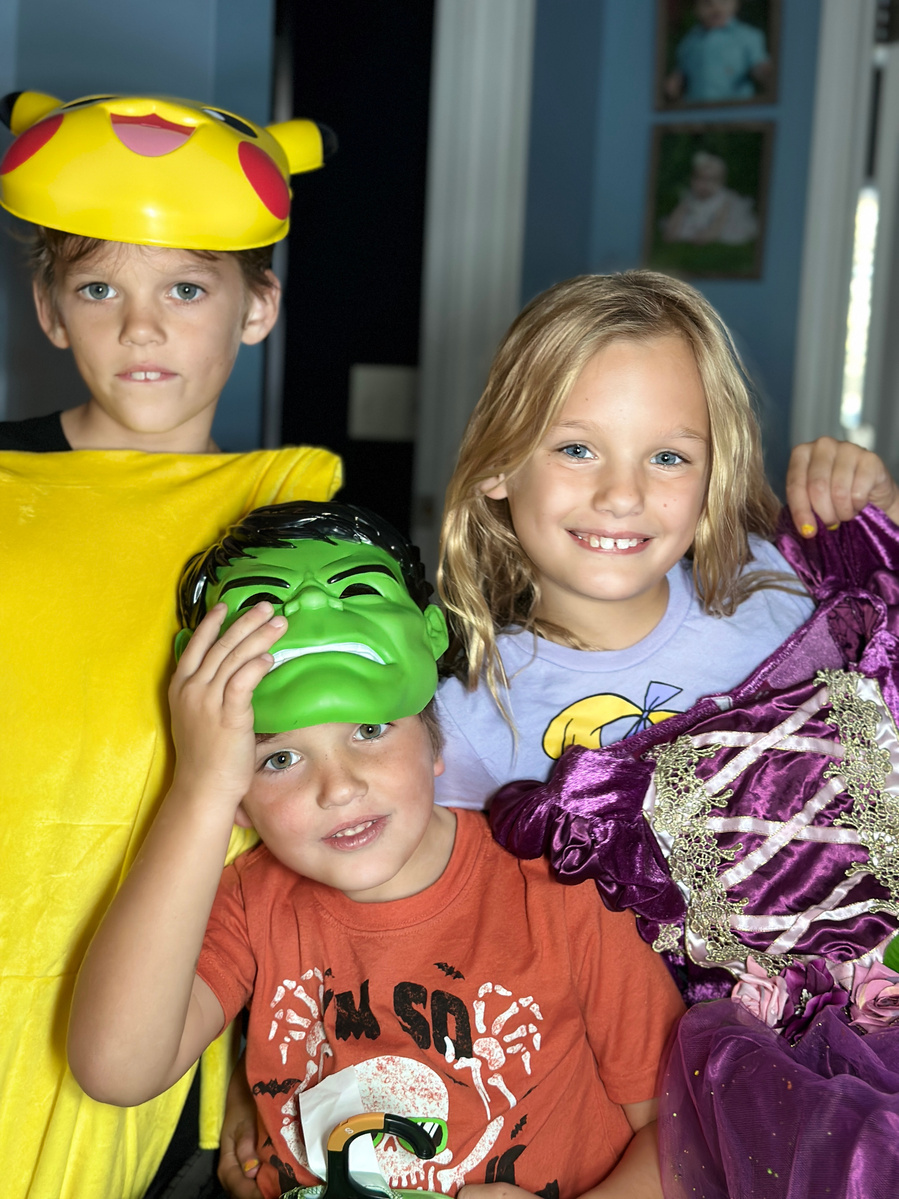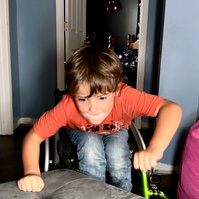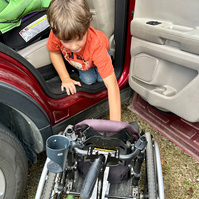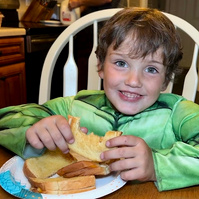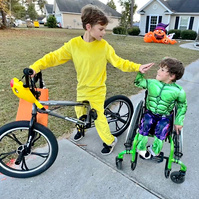 Where last we lay our scene, Lucas Erisman was a toddler born with spina bifida and club foot in 2018. His family, at that time, were bravely meeting the daily challenges of their lives with a spirit of "moving forward." That spirit continues, despite a pandemic and other disruptions of their daily search for balance and normalcy.
Lucas, ow five years old, started kindergarten this year. He's fiercely independent and loves going to school. He attends public school where he reports he's the only wheelchair user. Each afternoon, as he comes home, Luke makes his way out of the car on his own and down to his wheelchair placed with locked wheels by Mom, Holly, backpack in tow. His independent spirit sometimes translates to typical childhood, boundary-pushing behavior. One day, Kevin, Luke's dad, heard, "John Cena!!!" being yelled aloud, followed by a thud. He walked into the room to discover the boy, taking turns with his siblings, was throwing himself off the top bunk onto a pillow, mimicking the famous wrestler-turned-action film star. Kevin, with a glimmer in his eye, laughs heartily and admiringly at his son's antics.
Living in Ellebel, a small, rural suburb outside Savannah, Lucas enjoys the fullness of connection with many, many neighborhood children. They're so intertwined, in fact, that it's hard to keep straight who is part of which family. Holly, Lucas's mom, points to an older girl playing with her kids: "They just moved in over there, and they have three kids too. They've just meshed in with our family and practically run the streets around here."
It's Halloween. The energy in the house and all around the neighborhood is positively thrumming with anticipation. Lucas and his sister, Leah, begin begging to put on their costumes hours before trick-or-treating commences. A big fan of "The Incredible Hulk" for as long as anyone can remember, Luke had chosen to be The Hulk this year for Halloween, though he insists he's The Hulk every day. What does he like about the character? "He's s'posed to save people." Luke loves to pretend to be The Hulk while playing with his brother and sister because, together, they fight villains.
Their grandparents, who live across the street, are the reason why Luke's family moved from Virginia to Georgia several years ago. Unfortunately, there's a "For Sale" sign in the yard because Papa (their grandfather) lost his job. Holly is devastated. She's come to rely on their assistance with childcare, not to mention just giving them stability here. On top of that, Holly and Kevin have amicably separated, choosing to live under one roof because they get along well and find it the best way to co-parent. The pandemic was very hard. They did all they could to keep their kids safe and feel very lucky that no one contracted COVID. Still, it was a time of isolation, frustration, and constant change. Holly stares off into the middle distance as she describes the toll it took, "We've been through a lot, you know, the kids too. It's really hard trying to make it. Especially because I'm not really working a fulltime job right now. My brain feels like a jumbled mess, trying to get them all out and where they need to go."
Lucas goes to physical therapy every week, where he walks with the aid of a gait trainer. He now has a similar device at home as well. They try to get him in it, up and practicing as often as their busy schedule allows. Because he grows fast and is a child that loves to play in the dirt, Luke goes through orthotics like tissue paper. "When we get them, they always look so clean and bright and then two days in, they look like that," she laughs, pointing at the gray dirt on his braces.
Lucas has had multiple surgeries, even more since we first met him. Doctors have cut into the tendons twice already, in an effort to get his legs to straighten out. They've warned against further corrective surgery for now as the build-up of scar tissue can prevent future procedures from being effective. When he's older, Lucas will have at least one more surgery to help his legs keep from turning around backwards, as they do frequently when he's playing. Holly has not yet had the chance to tackle the challenging Katie Beckett Waiver application process. The last few years have simply felt like throwing down track in front of a moving train, though she knows that the support will be helpful.
As the kids play outside in their costumes, Lucas zooms down the driveway toward the street and then does a wheelie. "Hey, be careful. Make sure you look both ways before you go out into that street!" Holly gently but firmly chastises. Kevin, now home from work as a crane mechanic, stands casually, quietly next to his truck in the driveway. One thing Kevin is most passionate about regarding his son is that there should be more accessible playgrounds so his kids can play together. He and Holly talk about the upgrades being made at Luke's school playground, including a swing he can roll right in and lock into, never leaving his wheelchair. That's the kind of inclusion and innovation that would make their lives more complete. Their house–with a beautiful, accessible playground constructed by Kevin–is a popular hangout for all the neighborhood children close in age to Lucas, his brother, and sister.
Half an hour before trick-or-treating commences, Lucas is getting to enjoy a quiet moment with just mom and dad. The other kids have gone over to a friend's house to eat pizza, but Lucas doesn't like the spiciness of pizza sauce. He does love cheese though–All. The. Cheese. He enthusiastically eats the grilled cheese his dad has made for him, stuffing nearly half the sandwich in his mouth at the end.
The countdown is on. "Mom, will you carry me to my wheelchair?" he whines a bit. He's done with waiting. There's candy to be had, his friends to rejoin. He dons his mask and his wheelchair careens back out into the approaching twilight.
Writer: Shannon M. Turner , Photographer: Bunny Ware